DISCLOSURE: I am not a mental health professional. If you need help finding a mental health care provider, call 1-800-662-HELP (4357) or visit Online Therapy to call, message, or video chat a certified therapist online for an affordable monthly price. This post contains affiliate links. As an Amazon Associate, I earn from qualifying purchases. I may receive compensation from Online Therapy or other sources if you purchase products or services through the links provided on this page. You can read my full disclaimer.
I watch a huge amount of YouTube videos every day. Not only do they help ease my anxiety, but I'm constantly learning some much from them.
My latest kick has been watching videos about something I'm really passionate about: Veganism. Even if you're not a vegan, you can learn so much about your health, the environment, and injustices by watching videos about veganism. It's never too late to open your eyes.
I'm constantly discovering new channels, so I know this list will constantly expand. Here are 20 vegan YouTubers that I'm currently binge-watching:
Vegan YouTubers to Watch
1.

A CHILL VEGAN
A Chill Vegan is probably the funniest vegan YouTuber out there. I imagine her channel will continue to grow based on her personality alone. She's so real and down to earth. She provides advice, guides, recipes, and food inspiration.
2. TESS BEGG
Tess Begg shows a lot of recipes and What I Eat in a Day videos. She also has a lot of fitness videos to work out to.
3.

DANI LAUREN
Dani Lauren tries to show how easy it is to be vegan. You'll see her cook up simple recipes, as well as order vegan at fast food restaurants. Her husband is also vegan and makes a lot of guest experiences in her taste test videos. She's currently pregnant, so you get to follow along her vegan pregnancy.
4.

KATE FLOWERS
If you're interested in raw vegansim, Kate Flowers is the YouTube channel for you. She makes a lot of What I Eat in a Day videos, as well as recipe videos. You can also find LGBTQ+ lifestyle videos on her channel.
5.

HAPPY HEALTHY VEGAN
Happy Healthy Vegan is made up of couple Anji and Ryan. They take a unique approach to their videos. They respond to a lot of new stories, interviews, and social media postings. They're so sarcastic, which I love.
6.

JON VENUS
Think that vegans can't be strong? Think again. John Venus is a male vegan bodybuilder, and he shows what you should eat to bulk up. Don't forget to check out his series about reading vegan hate comments. You're going to want to learn as much about vegetabables and vegetabillies as you can.
7.

KORENN RACHELLE
Korenn Rachelle is a recipe channel, and all the dishes look so incredibly tasty. What's unique about her channel is that she makes a lot of vegan mock meats from scratch. She is so deserving of more subscribers.
8.

HOT FOR FOOD
If you love vegan junk food, you'll love Hot for Food's videos. John and Lauren make up this channel, and they post new videos of your favorite veganized dishes every Wednesday. They also run a recipe blog.
9.

EDGY VEG
Edgy Veg is another recipe YouTuber and blogger. Instead of salads and smoothies, Edgy Veg re-purposes familiar favorites by recreating childhood favorites. Nothing is off limits to them.
10.

SUPREME BANANA
If you want to find ways to veganize fast food, Supreme Banana is your girl. She also likes to taste random vegan products. She's high energy and will make you laugh at least once while watching her videos.
11.

TASHINA COMBS
Tashina Combs is a vegan beauty YouTuber. She also runs the popular site Logical Harmony, where you can learn all about cruelty-free brands.
12. XOLOVELETI
xoLoveLeti is another vegan beauty YouTuber who runs a blog. She features a lot vegan hauls and subscription unboxing videos. You can also find DIYs and tutorials on her channel.
13. SARAH'S VEGAN KITCHEN
Sarah's Vegan Kitchen centers around vegan cooking, grocery hauls, food diaries, and taste tests. I love that she takes other people's recipes and makes them so we can see if they're actually worth trying.
14. RHIAN HY
Rhian HY is a very down to earth YouTuber. She mainly talks about makeup, but she also talks about ethical fashion and mental health as well. I find her to be very relatable.
15. NIKKIVEGAN
NikkiVegan takes a very easy, relatable approach to her recipe videos. You can tell she is a very warm and inviting person. She also gets really themed around the holidays, which I can easily get down with.
16. SWEET POTATO SOUL
I just recently discovered SweetPotatoSoul, and I'm so happy I did. Not only is she a vegan chef, she also talks about ethical clothing, shoes, and accessories. She also runs a vegan food blog.
17.

THAT VEGAN COUPLE
That Vegan Couple posts a lot of mukbangs talking about what's going on in the vegan news. They're really big activists to the movement, but they're really approachable about it.
18. CHEAP LAZY VEGAN
Cheap Lazy Vegan tries to make the vegan lifestyle seem as easy to others as possible. She posts a lot of grocery hauls and recipes inspired by Asian cuisine. My favorite videos are her recipes that you can make under 15 minutes or less. She also posts her recipes on her blog.
19. MIC. THE VEGAN
If you're looking for the science side of veganism, you'll want to follow Mic. the Vegan. Throughout his videos, he'll debunk myths that promote harmful dietary and lifestyle behaviors. He backs his research up with facts and humor.
20. ELLEN FISHER
Ellen Fisher and her family are serious goals. She has two boys and a girl who are happy and so loving. She shows sustainable living, such as growing your own fruits and vegetables.
Related posts:
Who are your favorite vegan YouTubers? Let us know in the comments below!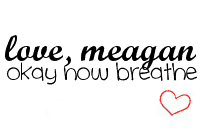 Facebook | Instagram | Twitter | Pinterest | Bloglovin' | YouTube