DISCLOSURE: I am not a mental health professional. If you need help finding a mental health care provider, call 1-800-662-HELP (4357) or visit Online Therapy to call, message, or video chat a certified therapist online for an affordable monthly price. This post contains affiliate links. As an Amazon Associate, I earn from qualifying purchases. I may receive compensation from Online Therapy or other sources if you purchase products or services through the links provided on this page. You can read my full disclaimer.
I receive compensation from the companies whose products I review. All of my opinions expressed here are my own. You can read my full disclaimer here.
I know a lot of people who feel stuck at their job. Or maybe they're living paycheck to paycheck, and can't seem to catch a break.
That's why I think it's so important to spend a little time out of your day earning extra money.
Try implementing these 23 ideas into making some extra money each month from the comfort of your own home.
BLOGGING
The best way to make money through blogging is to have a WordPress, self-hosted blog. Making money on any free blogging platforms, such as Blogger, is very difficult. Most companies don't view them as professional as self-hosted WordPress blogs. In fact, most of the networks on this list only work if you're self-hosted and own your domain.
Why I've chosen to use Bluehost for the past two years:
It's extremely affordable by starting at $3.75 per month
WordPress through Bluehost is free (HUGE savings!)
You'll get a free blog domain
You'll look more professional
You get to earn money from your blog
INTERESTED? Read my How to Create a Profitable Mental Health Blog on Bluehost step-by-step tutorial.
GOOGLE ADSENSE
Google Adsense is the most powerful and surest way to earn money online. You can place up to 3 ads on your site, basically anywhere you want. You get to customize the ads and chose what type of content you want your ads to display.
They pay per click, so every time someone clicks on an ad, you will get paid. Link Google Adsense to your Analytics account to reach your highest earning potential. Payout starts at $100.
AMAZON ASSOCIATES
If you're already linking to a product, why not link it through Amazon Associates? You can make money with very little effort. Plus, it's super easy to implement.
If you talk about a product on your site, link it back to Amazon. You'll get a commission every time someone purchases something after they click on your link.
The best part is the item the person clicked on doesn't have to be the one you linked. For example, say I link Harry Potter. If you click on my link but go on to buy chocolate, I'll still get a commission.
MEDIA.NET
Media.net is another ad network. It offers high-paying ads, and I find it to be very similar to Adsense in terms of implementing.
It is a contextual ad network by Yahoo! and Bing, which means that it hosts advertisements based on the context of the page. If your post is about books, the viewer will see ads about books.
Media.net supports payment via PayPal or wire-transfer. The minimum payout threshold is $100.
SURVEYS
SWAGBUCKS
I've said it before, and I'll say it again. Swagbucks is my absolute favorite way to earn some extra spending money. If you attempt a survey but don't qualify, you'll still earn 1 SB.
You can also make money by playing games, watching videos, searching the web, and completing various activities. Through SB, you can even get cash back for your purchases.
Swagbucks is probably the easiest way to earn gift cards out there. Gift cards for places like Amazon, eBay, and Target start at just 300 SB, which converts into a $3 gift card. But I easily make at least $15 a month with Swagbucks.
Related post:
MY POINTS
MyPoints is one of my absolute favorite panels I'm apart of. The surveys are short, and they cover a variety of interesting topics. Even if you don't qualify for a survey, you'll still be rewarded 5 points.
You can also earn by reading emails, watching videos, shopping, and completing other various activities. There's a lot to do on the site, and I love to check it out throughout the day to maximize my earnings.
MyPoints can be redeemed through different gift cards of your choice, like Amazon, Target, and PayPal.
PINECONE RESEARCH
Pinecone Research is one of my favorite survey companies. The surveys are shorter than 5 minutes long. And the payout is at least $3 per survey, which is the best around.
The only downside is that these survey opportunities are emailed to you, so you can't pick when or how many you want to take.
With very little effort, I earn a minimum of $3 a month.
SURVEY JUNKIE
Survey Junkie is quickly becoming another one of my favorite survey panels. Within a day, I already earned $5.00 with very minimal effort.
The surveys are interesting and only take a couple minutes of your time. Even if you don't qualify for the survey, you'll be compensated for your efforts.
Check back throughout the day to maximize your earnings.
PAID VIEWPOINT
PaidViewpoint has very simple 10 questions surveys, which makes them have the shortest surveys available. The more surveys you answer, the more you qualify for. Payment for each survey starts at $0.10, and you should expect at least one new survey a day.
You can cash out once you earn $15.
EARNING STATION
It's very easy to rack up money with Earning Station. Every morning I answer the daily poll, look at their offers, watch a video, and answer a survey worth $1.50. I'll then check back throughout the day and answer more surveys.
Don't forget to sign up to five other survey panels, and you'll get $10 into your bank account.
VIDEOS
SBTV
With this app, you can earn up to 10 Swagbucks by essentially doing nothing. Gift cards for places like Amazon, eBay, and Target start at just 300 SB, which converts into a $3 gift card.
If you use SBTV every day, you'll be able to cash out for a $3 gift card once a month. All you have to do is turn the app on, flip your phone over, and forget about it. Seriously.
INBOX DOLLARS
I almost always have the TV part of this site playing in the background whenever I'm on the computer. I also run the app on my phone when I'm watching TV or a movie. It's a pretty effortless way to make extra cash, and I only just started using it recently.
You can also make money by reading emails, using the search engine, answering the daily poll and surveys, and completing different offers through Inbox Dollars.
If you sign up through my link here, you'll automatically receive $5.00 into your account for a sign up bonus. You need to earn $30.00 before you can cash out for a check or prepaid Visa. That's a good chunk of change to help purchase your presents this year.
GAMES
GRABPOINTS
GrabPoints is great, because you get to earn money for downloading and trying different gaming apps.
You can also get paid for watching to try and completing surveys. You can even answer trivia to earn money. GrabPoints also gives out random codes for free points throughout the day, so be on the lookout for those.
Be sure to use my referral code, TPSQ9N, when you sign up!
LUCKTASTIC
Think of Lucktastic like a free lottery. You can win instant prizes, or you can use your tokens to enter drawings to win other prizes. You can even save up your tokens to cash out on gift cards.
You can send notifications to your phone when special scratch cards are out. They're only good for a couple hours, so it's good to scratch right away.
Lucktastic is one of my most used apps, and I've made more than $20 in the past couple months.
CASH BACK
SHOPKICK
I like to think of Shopkick like a scavenger hunt. Shopkick is an app where you can earn free gift cards by earning kicks from walking into a store. You can also earn these kicks by scanning certain items that show up on your phone.
It's super simple and you can choose gift cards from so many stores, like Target, Best Buy, and Starbucks. You can even earn gas station gift cards!
You can use these gift cards to purchase your gifts, or you can even give them the gift card as a gift!
RECEIPT HOG
Receipt Hog is such an amazing cash-back app. All you have to do is scan your receipts, and you're on your way to getting paid.
You can also try your hand at slots to try and earn more coins. You can even link up your Amazon account and email address for more coin opportunities.
All you need in 1000 coins to start redeeming for PayPal or Amazon gift cards.
IBOTTA
I love Ibotta, because you get to earn cash back for the shopping you already do.
All you have to do is make your list, see if there's a rebate for the items, then watch a short video or take a one question survey.
After you get back home, scan the barcodes of all the items you have with a rebate. Then snap a picture of your receipt, wait less than 24 hours, and bada bing bada boom. You got yourself some cash back.
CHECKOUT 51
Checkout 51 is very similar to Ibotta. How it works is you browse offers and shop at any store. Then you upload your receipt and earn cash back!
I love that you can stack these offers with coupons, so you can get some products completely free. Don't forget to use Checkout 51 along with other cash back apps to get the most money back!
You can request a check once your account reaches $20.00.
EBATES
You've probably heard about Ebates by now, but have you actually started using it? Ebates gives you cash back for pretty much all of your online purchases. I can attest that it is a 100% legitimate company, as I've been paid several times.
It's super easy to get cash back for the purchases you're already making. All you need to do is go to the Ebates website and click on the website you want to purchase from. Then you just do your shopping as you normally would.
Check weekly to see which stores are offering double cash back. In just a couple months, I've made over $30.
PASSIVE
SLIDEJOY
Slidejoy is an Android app that pays you every time you unlock your phone. You are rewarded with cash through PayPal or various gift cards. Change your phone's settings to unlock your phone every time the screen goes dark.
I earn anywhere between $3-$5 a month. You can also give your points as donations to charities.
MEDIA INSIDERS MOBILE
Update: Media Insiders is now closed.
Want to get rewarded just for watching TV? Well, here's where Media Insiders comes to play. You are rewarded every week, and you can also be selected to answer one question surveys for added points. It's such an amazing passive income app.
You need to be at least 13 with a valid email address. You also need to have an Android phone, tablet, or Kindle Fire HD.
I very easily make $5 a month.
MISCELLANEOUS
BIGSTOCK
If you think you've got some pretty good photography skills, you can try your hand at stock photography by uploading to Bigstock. All photos are reviewed before they are accepted. If your photo is rejected, don't be discouraged. Keep trying.
Your earnings are based on the customer's selection of payment plan and the size of the file that was downloaded. They offer extended licenses as well.
FOAP
Foap is like an Instagram where you get paid. It's a really awesome app that lets you take pictures on your phone, and you can upload them for sale.
You can follow other accounts and rate other people's photos. It's a great, creative community.
Related posts:
Have you used any of these to make extra money? What else have you tried?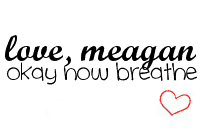 Facebook | Instagram | Twitter | Pinterest | Google+ | Bloglovin' | YouTube