DISCLOSURE: I am not a mental health professional. If you need help finding a mental health care provider, call 1-800-662-HELP (4357) or visit Online Therapy to call, message, or video chat a certified therapist online. This post contains affiliate links. As an Amazon Associate, I earn from qualifying purchases. I may also receive compensation from Online Therapy or other sources if you purchase products or services through the links provided on this page. You can read my full disclaimer.
Dating your partner is important to keep the spark alive in your relationship. Actually going on dates with your partner regularly is one of the best things you can do to nurture your relationship.
Just because the weather heats up in the summer doesn't mean you get to cool down on your dating.
Keep reading for 35 steamy summer date ideas you'll both love.
If you're having difficulty in your relationship, it might be helpful to talk to an online couples counselor! Using Talkspace makes couple's therapy super flexible and convenient, as you only need your phone or web browser.
35 Steamy Summer Date Ideas You'll Both Love
1. HAVE A PICNIC
Pack a basket filled with your favorite goodies and pick a cool spot in the shade to have a romantic picnic with the one you love.
2.

MAKE S'MORES
Grab some marshmallows and roast them over a fire. Indulge in this childhood treat!
3.

GO MINI GOLFING
Check Groupon for inexpensive packages for your local miniature golf location. Don't forget to use Ebates to get cash back!
4.

BASEBALL GAME
Nothing screams summer quite like a baseball game. You can attend an MLB game, or opt for something cheaper at a minor league ball game.
5.

GO SKATEBOARDING
Grab a skateboard and ride around some of your favorite neighborhoods.
6.

GO CAMPING
Spend the weekend camping. You can increase the romantic level by camping in own your backyard.
7.

GO TO A CARNIVAL
The summer screams carnivals. Live wild and see how many dizzy rides you can stand before you get sick!
8.

SEE A DRIVE-IN MOVIE
Nothing is quite as romantic as pulling up to a drive-in movie with your partner and catching the latest flick.
9.

HIKE YOUR LOCAL FOREST
It may be hot, so stick to the shade, pack lots of water, and don't forget to pack sunscreen and bug spray.
10.

STARGAZE
Grab a light blanket, cuddle up to your partner, and look up at the stars. Play a game and see how many constellations you can make out.
11.

GRILL
Grab some fresh ingredients, make homemade veggie burgers, and fire up the grill.
12.

COMPLETE A DIY PROJECT
Tackle a project around the house together.
13.

GO THRIFTING
Spend a day going to various thrift stores and see who can find the coolest items.
14.

C

ATCH FIREFLIES
Act like kids and try to catch fireflies in your hands. Don't forget to set them free!
15.

PLAY BOARDGAMES
Pick a day for game night. Candyland and The Game of Life are my all-time favorites!
16.

TAKE YOUR DOG FOR A WALK
I love nighttime walks. Hold hands and talk about your goals as you walk your furry family member around the neighborhood.
17.

RELAX IN A

HOT TUB
Cuddle and splash in a hot tub underneath the stars.
18.

SAIL ON A SAILBOAT
Get in your swimsuits and let the breeze guide you on the water.
19.

ATTEND A FLEA MARKET
Make a game out of it and see who can find the wackiest item first.
20.

PLAY AT AN ARCADE
Arcades are an amazing date! I find awesome deals on Groupon all the time.
21.

GO FOR A NIGHT SWIM
Avoid the sun by going for a romantic night swim.
22.

PICK OUT FARMERS MARKET
Pick out fresh fruits and vegetables at the farmers market and make an amazing meal when you get back home.
23.

BUILD A SANDCASTLE
Try and build the most badass sandcastle on the beach.
24.

RENT A CANOE
Build communication as you learn to row a canoe together.
25.

COMEDY CLUB SHOW
Attend a show at your local comedy club and spend the night laughing together.
26.

VOLUNTEER TOGETHER
Build teamwork while you volunteer for a good cause.
27.

PLAY TOURIST IN YOUR OWN CITY
Try to find hidden gems within your own city.
28.

SEE A CONCERT
There's a bunch of outdoor concerts. If you want to escape the heat, find one indoors.
29.

FROYO DATE
Grab some frozen yogurt and pile on as many toppings as you can.
30.

HOST A BONFIRE
Double date and host a bonfire night.
31.

GHOST HUNT
You might be thinking ghost hunting might be a fall activity, but summer weather means warmer nights so you won't be freezing your butt off!
32.

SEE A PARADE
Summer is filled with parades. Grab a seat and talk about your favorite floats.
33.

GO ON A BOAT TOUR
If you're lucky enough to live in a city with a river, check out a boat tour. It's a great way to learn a bunch of rich history.
34.

CATCH A MATINEE
Hot weather means wanting to stay indoors. Heading to the movie theater is a perfect escape from the hot weather.
35. SPEND A DAY ON THE LAKE
Have fun on the water and go wakeboarding or waterskiing.
What's your favorite summer date? Let me know in the comments below!
Related posts:
---
Have You Tried Couple's Therapy?
If you're having complications in your relationship, it might be helpful to talk to a couple's counselor.
Did you know that there is affordable online couples therapy?
Talkspace is a super flexible option for couples counseling, as you only need your phone or web browser.
Benefits of Talkspace:
Won't have to physically visit therapist's office
Won't have to rearrange your lives or hire a babysitter
You and partner will share same therapist
You'll share a private online room
Communicate with your therapist whenever
What I love about Talkspace is that you can get incredible couple's therapy from the comfort of your own home.
---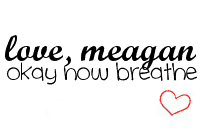 Facebook | Instagram | YouTube | Twitter | Pinterest