DISCLOSURE: I am not a mental health professional. If you need help finding a mental health care provider, call 1-800-662-HELP (4357) or visit BetterHelp to call, message, or video chat a certified therapist online for an affordable monthly price. This post contains affiliate links. As an Amazon Associate, I earn from qualifying purchases. I may receive compensation from Better Help or other sources if you purchase products or services through the links provided on this page. You can read my full disclaimer.
Although I've lived with mental illness my whole life, I am not a medical professional. If you need help finding a mental health care provider, call 1-800-662-HELP (4357) or visit BetterHelp to talk to a certified therapist online at an affordable price. This post contains affiliate links. You can read my full disclaimer.
This post is a guest post by Stan Popovich.
You are just diagnosed with a mental health condition such as depression, bipolar disorder, panic disorder, addiction, OCD, or some other mental health disorder. You go see a counselor to get help.
Eventually, your relatives and closest friends find out your condition. The problem is that some of them get on your case and do not understand what you are going through.
Here are four ways to deal with this situation.
When Your Friends Don't Understand Your Mental Illness
1.

Listen To The Professionals And Not Your Friends
Your friends may mean well, but when it comes down to it, the professionals know your situation more than anyone. They know what you are going through and are trained to deal with your situation. Your friends do not have the answers to your medical condition.
When you have questions about your mental health situation consult with your counselor or other mental health professional. Listen to them and follow their advice and not your friends.
2.

Your Goal Is To Get Better
Your goal is to get better, period. Don't waste your time arguing with your friends or relatives who are giving you a
difficult time.
This isn't a public relations event where you need to get everyone's approval. This is your life and you're the one suffering. Your main focus is for you to get better. This is the number one thing.
3.

Tell Your Friends To Learn About Your Condition
Tell your friends and relatives that the best way for them to help you is to learn about your condition. They could talk to a counselor, they could do family therapy, they could read some good books or join you at a support group to learn
about your condition.
They won't know exactly the pain your suffering but they will have some idea of what you are going through. If some of your friends won't do this, then stay away from them. They will only make things worse.
Related post:
4.

Distance Yourself From People Who Give You A Hard Time
This may seem cruel but if some of your friends or relatives are hindering your progress in getting better, then kindly tell them to follow step Three or else tell them to stay away and go bother someone else.
Distance yourself from those people who won't make an effort to help understand what you are going through. You need to surround yourself with positive and supportive people.
Again, if you have problems or issues with a particular person, you can always ask your counselor for advice on how to deal with them.
Take advantage of the help that is available around you. If possible, talk to a professional who can help you manage your depression and anxieties.
They will be able to provide you with additional advice and insights on how to deal with your current problem. By talking to a professional, a person will be helping themselves in the long run because they will become better
able to deal with their problems in the future.
Remember your goal is to get better. Treat your mental health issues as a medical condition.
If you have a medical condition, you go see a doctor to help treat it. Same thing applies to your mental health issues. Go see a professional and focus on getting better. Don't try to get everyone's approval.
BIOGRAPHY:
Stan Popovich is the author of "A Layman's Guide to Managing Fear Using Psychology, Christianity and Non Resistant Methods". Stan's managing fear book has become very popular with over 300 positive book reviews and counting. Please read the many book reviews of Stan's popular book by going to Stan's website at http://www.managingfear.com/
Related posts:
---
More Recommendations:
1.

ONLINE THERAPY
Better Help is the largest online counseling platform worldwide. It makes professional counseling available anytime, anywhere, through a computer, tablet or smartphone.
2.

RESILIENT BIG EBOOK BUNDLE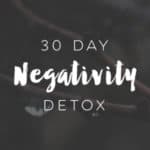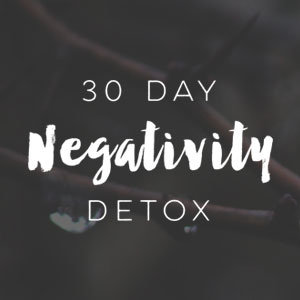 In the Resilient Big Bundle, you'll get 6 amazing personal development products, such as 30 Day Negativity Detox and Figure Out Your Life. All of these together would cost over $120 if you purchased them separately, but you'll get a big discount if you get the whole bundle.
3.

MENTAL HEALTH JOURNAL GUIDES
Rose Minded created three 52 week Mental Health Journal Guides. You can pick from anxiety, depression, and bipolar disorder. In the guides, you can find weekly gratitude, emotional intelligence, self-care prompts. Use the code meagan15 to get 15% off.
4.

SOCIAL ANXIETY TO SOCIAL SUCCESS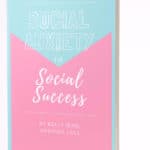 Social Anxiety to Social Success is an eBook Kel from Anxious Lass created. I've read countless ways to recover from social anxiety, and I still found new, important information in her book. The best part is it's written in a warm and relatable way.
5.BLESSING MANIFESTING DIGITAL PRODUCTS
Blessing Manifesting sells a bunch of digital products focusing on self-love and personal development, such as Self-Care Workbook. You can either buy them in a digital version or physical copy.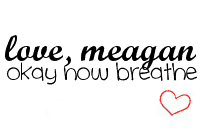 Facebook | Instagram | Twitter | Pinterest | Google+ | Bloglovin' | YouTube