DISCLOSURE: I am not a mental health professional. If you need help finding a mental health care provider, call 1-800-662-HELP (4357) or visit Online Therapy to call, message, or video chat a certified therapist online for an affordable monthly price. This post contains affiliate links. As an Amazon Associate, I earn from qualifying purchases. I may receive compensation from Online Therapy or other sources if you purchase products or services through the links provided on this page. You can read my full disclaimer.
A couple nights ago, I was sitting outside for less than five minutes before I had to rush back inside. I was overwhelmed by painful, incredibly itchy legs. I turned on the light, sat down on the couch, and looked down at the disaster that was in front of me. I started to count.
One, two, skip a few, nineteen stinking mosquito bites. All on my legs and arms. In less than five minutes. Let me holla at you. Nineteen mosquito bites.
Before I turned into one big mosquito bite, my boyfriend came to my rescue and started to work his magic. Within minutes, the redness and overwhelming itchy pain subsided and I stayed a human. No blood sucking for me.
So, here's my list of five common household remedies you should try the next time you get attacked:
5 Common Household Remedies for Mosquito Bites
1. LEMONS
Rub some lemons, or limes, directly on your mosquito bite. It may sting a little at first, but once it subsides, you'll soon be relieved of itchiness and redness. I thank my boyfriend for this fine discovery.
2. HYDROGEN PEROXIDE
Put some hydrogen peroxide on a cotton ball and apply it to your mosquito bites as soon as you feel the notorious b.i.g. sting. The chemicals in the solution help alleviate pain and itching.
3. BAKING SODA
Become a scientist and mix baking soda with some water until you reach a pasty consistency. Then put the mixture directly on your bites. The redness will go down and you be less itchy. You can wash it away with warm water once you feel the relief.
4. PUT A BAND-AID ON
This isn't exactly a remedy, but it does allow the bite to become less inflamed, because you'll be reminded to not scratch the bite! If you don't want to waste a perfectly good band-aid, put a piece of tape over your mosquito bite. It's definitely hard to scratch through a barrier.
5. CLEAR NAIL POLISH
I heard about this one when I went to Michigan a couple weeks ago. What you do is apply clear nail polish right on top of your bug bite. The nail polish acts as a wall and blocks oxygen from going to the bite, which means you'll be less itchy!
Do you have any natural remedies for mosquito or other bug bites? How did you discover them?
Related posts: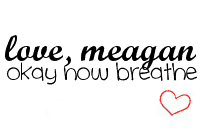 Facebook | Instagram | Twitter | Pinterest | Bloglovin' | YouTube