DISCLOSURE: I am not a mental health professional. If you need help finding a mental health care provider, call 1-800-662-HELP (4357) or visit Online Therapy to call, message, or video chat a certified therapist online. This post contains affiliate links. As an Amazon Associate, I earn from qualifying purchases. I may also receive compensation from Online Therapy or other sources if you purchase products or services through the links provided on this page. You can read my full disclaimer.
When people think of cruelty-free products, they usually only think about makeup.
But what about oral care, body care, baby care, or cleaning products?
Nearly every big name company out there tests on animals.
Every time you buy a product that was tested on animals, you're supporting something that is unethical, unhealthy, and not necessary.
I know this might seem preachy to some, but it's something I passionately believe in 100%.
These next 7 reasons are why I choose to only shop cruelty-free.
7 Reasons Why I Only Buy Cruelty-Free Products
1. ANIMAL RIGHTS
I think the most obvious reason to shop cruelty-free is because of animal rights.
If you think that lab rats are the only animals being tested on, you are absolutely wrong.
Innocent mice, guinea pigs, bunnies, primates, and even our beloved dogs and cats are commonly used in animal tests
Animal testing is never painless.
Plenty of animals have been scraped up, lost their fur, gone blind, and even died because of this outdated practice.
If you wouldn't want such horrible, inhumane testing done to your fur babies, why would you let others go through such trauma?
It's just so unethical.
Related post:
2. ANIMAL TESTING ISN'T NECESSARY
I know somebody out there is thinking that animal testing is necessary.
Who else would do it if animals aren't tested on? How else would we know if a product is safe?
The thing is animal testing isn't necessary at all.
With all the technological advances, there are plenty of other options.
Testing can be done on cells or artificial tissue.
People can also volunteer to be tested on. Some even get paid to do so.
Plus, all these animals used for testing aren't even humans.
We have a different makeup than all these animals.
You gotta be thinking, how accurate is this all testing anyways?
3. HEALTHIER
More likely than not, the products that are cruelty-free are also healthier for you.
That's because they're more likely to be made from natural ingredients.
They are also usually free from artificial colors, flavors, fragrances, and preservatives.
This means cruelty-free products are much less likely to contain harmful chemicals and be toxic.
This also means you typically won't have to triple check the ingredient labels or research what each really long word you can't pronounce means.
Related posts:
4. GOOD FOR ENVIRONMENT
Because cruelty-free products usually contain natural ingredients, they are also better for the environment.
No harmful chemicals are disbursed into the air, so you don't have to worry about messing with the ecosystem.
The packaging is typically better for the environment than your mass-produced product.
In most of the products I've used, the packages either come from recycled products, or they are biodegradable.
Related post:
5. STARTS A MOVEMENT
The more cruelty-free products you buy, the more there is a demand for them.
The more there is a demand for them, the more accessible they will be.
It's very basic economics.
I know first hand how big the movement of cruelty-free, natural products has become.
I stopped eating meat in 2005, and things were much harder to come by then.
Now products are popping up all over the place, like Target and my local grocery stores.
Have a little patience. Before you know it, the majority of products will be natural and cruelty-free.
6. SUPPORT SMALL BUSINESSES
I truly believe in the importance of shopping local and supporting small businesses.
I feel like they're the backbone of our world, and they deserve every chance to make it as the next guy.
The majority of cruelty-free products are made from smaller brands.
That's usually why the prices tend to be a little bit higher than big companies.
They just don't have the same amount of funds or resources.
But the more you support and buy from them, the more opportunities they get.
7. IT'S NOT THAT HARD
I think a big misconception is that switching over to cruelty-free products would be hard.
I find plenty of products at my local store, and more and more keep popping up every time I shop.
If that's not convenient enough for you-you, you can shop online at places like Amazon.
Be sure to use Rakuten so you can get cashback for your purchases!
Easy brands to find:
You can find a huge list of cruelty-free brands on Logical Harmony.
Would you ever consider shopping cruelty free?
Related posts: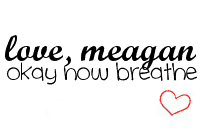 Facebook | Instagram | Twitter | Pinterest | Bloglovin' | YouTube