DISCLOSURE: I am not a mental health professional. If you need help finding a mental health care provider, call 1-800-662-HELP (4357) or visit Online Therapy to call, message, or video chat a certified therapist online. This post contains affiliate links. As an Amazon Associate, I earn from qualifying purchases. I may also receive compensation from Online Therapy or other sources if you purchase products or services through the links provided on this page. You can read my full disclaimer.
Although I've lived with mental illness my whole life, I am not a medical professional. If you need help finding a mental health care provider, call 1-800-662-HELP (4357) or visit BetterHelp to talk to a certified therapist online at an affordable price. This post contains affiliate links. You can read my full disclaimer.
CONTENT WARNING: This post mentions self-harm, sexual abuse, and suicide.
Every day I try to learn more about myself. I take every single day as a learning opportunity to continue to grow as a person. I think that's such an important thing to do in life.
I got this awesome idea to give some facts about my mental health from Nicole at A Beautiful Chaos. She writes a lot about mental health, so go check out her blog and show her some support!
Without further ado, check out these 60 facts all about me and my mental health history.
60 Facts About Me and My Mental Health
My very first memories are of me having anxiety.
I have generalized anxiety and social anxiety.
My social anxiety got really bad by the time I was 11.
I used to lie to avoid hanging out with my friends.
I'm very prone to having panic and anxiety attacks.
I was forced to wear diapers because of them when I was 8.
This caused me to hold my emotions in.
Looking back, my childhood affected me a lot.
My parents gave me very little emotional support as a child.
I had a lot of anger as a kid because of it.
I still sometimes have a hard time dealing with my anger.
Anger is one of the first signs of me having a panic attack.
I hate it, but I'm learning to cope.
I first noticed my depression the first day of high school.
I've been fighting suicidal thoughts nearly every day since.
I've acted on the thoughts on a number of occasions.
I also began self-harming when I was 14.
I battled on and off for years.
It developed into a terrible addiction when I was 21.
I constantly recovered and relapsed over and over.
Looking at my body, you probably wouldn't even know it.
I have very few scars.
My self-harm free anniversary is May 14, 2016.
I have bad Relationship OCD.
It affects nearly every aspect of my life.
All I can think about is the past.
I constantly second-guess everything.
I need constant reassurance from my boyfriend.
Everything always seems to come back to my obsessive thoughts.
I also have separation anxiety from my boyfriend.
I didn't even know about it until I did more research on it.
He constantly has to reassure me that he's okay.
Nothing else seems to help me but his voice.
I'm an incredibly sensitive person.
I have a very hard time receiving any kind of criticism.
I also can't stand loud noises.
I'm usually super hyperaware of every sound.
Loud noises have given me the most panic attacks.
I'm a sexual abuse survivor.
I can't remember how old I was when it started.
It happened multiple times with different people.
I don't remember a lot of details of it.
Some were emotional sexual abuse.
Some were physical.
I feel like the emotional sexual abuse scarred me the most.
I avoid a lot of people and situations.
To this day, I still have reoccurring nightmares with one of my abusers.
Honestly, I would not be shocked if I had PTSD.
I was only in therapy for a short while, so I didn't reach a complete diagnosis.
I'm hoping to begin therapy again this year.
I read a lot of self-help books.
I also listen to Excel at Life CBT audios most days of the week.
I've found that bubble baths and movies help my mental health tremendously.
It took me until about 23 years old to begin talking about my problems.
I started talking about my mental health much more openly in 2016.
It made me find an amazing mental health community on Twitter.
It's also brought me and my family closer together.
One day, I hope there will be much less stigma on mental health.
I'll keep talking about it until that happens.
I'll never keep fighting.
Related posts:
Tell us a little bit about you and your mental health in the comments below!
---
More Recommendations:
1.

DREAMS INTO REALITY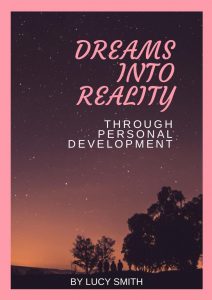 Dreams into Reality eBook covers different topics of personal development to improve your mindset and your life. It will help you overcome anxiety, limiting beliefs, fears, and become a much happier and more positive person.
2.

SOCIAL ANXIETY TO SOCIAL SUCCESS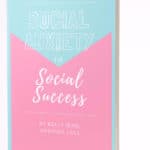 Social Anxiety to Social Success is an eBook Kel from Anxious Lass created. I've read countless ways to recover from social anxiety, and I still found new, important information in her book. The best part is it's written in a warm and relatable way.
3.

RESILIENT BIG EBOOK BUNDLE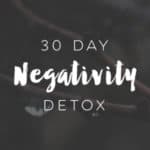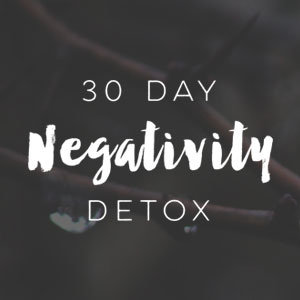 In the Resilient Big Bundle, you'll get 6 amazing personal development products, such as 30 Day Negativity Detox and Figure Out Your Life. All of these together would cost over $120 if you purchased them separately, but you'll get a big discount if you get the whole bundle.
4. THE MINDFULNESS WORKBOOK FOR OCD
When I was first diagnosed with OCD, The Mindfulness Workbook for OCD was the book I turned to. It covers several different types of OCD ranging from checking to relationship OCD (which is what I have). Its approach is cognitive behavioral therapy based, but it's written in a very compassionate and warm way that makes you feel more at ease.
5. BLESSING MANIFESTING DIGITAL PRODUCTS
Blessing Manifesting sells a bunch of digital products focusing on self-love and personal development. You can either buy them in a digital version or physical copy.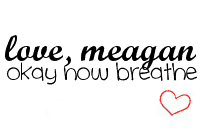 Facebook | Instagram | Twitter | Pinterest | Bloglovin' | YouTube