DISCLOSURE: I am not a mental health professional. If you need help finding a mental health care provider, call 1-800-662-HELP (4357) or visit Online Therapy to call, message, or video chat a certified therapist online for an affordable monthly price. This post contains affiliate links. As an Amazon Associate, I earn from qualifying purchases. I may receive compensation from Online Therapy or other sources if you purchase products or services through the links provided on this page. You can read my full disclaimer.
Although I've lived with mental illness my whole life, I am not a medical professional. If you need help finding a mental health care provider, call 1-800-662-HELP (4357) or visit BetterHelp to talk to a certified therapist online at an affordable price. This post contains affiliate links. You can read my full disclaimer.
Coconut oil is my miracle worker. It's so healthy for us, and it's super versatile as well. It can be digested, put on the skin, and even used to detox our body
Because it's so great for our health, it is also good for our mental health. The more we take care of our bodies, the easier it is for us to take care of our mental health as well.
Here are 8 simple everyday uses for coconut oil that anyone can, and should, use:
8 Everyday Uses for Coconut Oil
1. SAUTEING
I used to use olive oil day and night. But as soon as I heard about all the benefits of coconut oil, I switched over.
Coconut oil is perfect for sauteing. It's way healthier for you, and it also makes dishes feel much lighter in your stomach. Plus, it will give your food a special, unique taste.
All you have to do is replace the butter and other types of oil you would normally use with equal parts coconut oil. It's that simple.
2. BAKING
Did you know that coconut oil is really good in baking as well? It can be used as a replacement for shortening, butter, and other oils. The best part is using coconut oil in your baked goods will make them healthier, since coconut oil is a healthy fat.
Coconut oil can also be used as a natural non-stick agent. Try replacing all your highly processed non-stick cooking sprays with this natural non-stick agent.
Pro tip: If you use coconut oil as a replacement for butter, add about half a teaspoon of water per every half cup of coconut oil. This is because the consistency will be a little off otherwise.
3. OIL PULLING
Basically, oil pulling flushes out the toxins from your gums and can remove plaque on your teeth. It's a great way to fight bad breath. And if you use unrefined and cold-pressed organic coconut oil, it can even whiten your teeth.
What you gotta do is take about a tablespoon of the coconut oil and swish it in your mouth for about 25 minutes. Do it slowly, and make sure the oil pulls through all of your teeth and nooks and crannies. Don't gurgle, and be sure not to swallow it.
After the time is up, spit it out in the toilet and then swish your mouth out with some warm salt water. You can then brush your teeth to make sure you really get all the toxins out.
Oil pull the first thing in the morning before you eat and drink to get the most benefits.
4. HAIR MOISTURIZER
About twice a month or so, I like to put coconut oil in my hair to keep it healthy. I focus mainly on the tips of my hair, because that's where the most damage and breakage resides in.
I usually leave it in for about a half hour, but you can also use it as a leave-in conditioner overnight. Either way, my hair stays shiny and soft for days.
A little goes a long way, so avoid putting too much in. If not, your hair could come off as greasy if you're not careful. My hair is super long and goes down to my waist, and I get away with a couple tablespoons.
5. SKIN MOISTURIZER
One of the best ways to make your skin soft is by lathering on some coconut oil.
Take out a dollop with your fingers, warm it up between your hands, and then rub it all over on your dry spots. Focus on areas like elbows and feet. You can rub the excess on your hands to make them extra soft.
The best part is that coconut oil actually goes into the skin to heal it from the inside out. It doesn't just lay on top and mask the dryness.
6. LIP BALM
You can also use this magic oil on your lips. Remember a little goes a long way, so dab your finger into the jar and rub all over your lips to hydrate your chapped lips. The oil will also pull out the toxins residing in your lips, which is really cool.
If your lips are super chapped, you can even exfoliate them. Just mix a small teaspoon of sea salt with coconut oil in a bowl. Then apply in small circular motions on your lips. Wipe off the excess, and you're free to go.
7. MAKEUP REMOVER
Want a natural, simple way to remove your makeup? All you need to do is warm up the oil between your fingers and rub it all over your face. Wash away with warm water and pat dry with a soft towel.
If you want to get off all traces of leftover oil, you can use a gentle soap to remove the excess. Either way, it'll leave your face super soft.
8. SUNBURN RELIEVER
Mosquito bites aren't the only thing we have to worry about in warmer months. We also must protect our skin from the sun.
For a very natural type of sunscreen, you can use coconut oil on your skin, which contains a very small amount of SPF. You can increase the SPF by adding red raspberry seed oil and other essential oils.
If you forgot to bring the sunscreen, you can use coconut oil to relieve your sunburns. This oil can help reduce inflammation and redness on the skin, as well as rehydrate it.
What ways do you use coconut oil? Share in the comments below!
Related posts: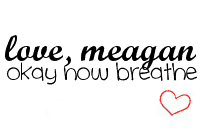 Facebook | Instagram | Twitter | Pinterest | Google+ | Bloglovin' | YouTube