DISCLOSURE: I am not a mental health professional. If you need help finding a mental health care provider, call 1-800-662-HELP (4357) or visit Online Therapy to call, message, or video chat a certified therapist online. This post contains affiliate links. As an Amazon Associate, I earn from qualifying purchases. I may also receive compensation from Online Therapy or other sources if you purchase products or services through the links provided on this page. You can read my full disclaimer.
Although I've lived with mental illness my whole life, I am not a medical professional. If you need help finding a mental health care provider, call 1-800-662-HELP (4357) or visit BetterHelp to talk to a certified therapist online at an affordable price. This post contains affiliate links. You can read my full disclaimer.
Oh, indie films. You hold such a special popcorn-filled place in my heart.
So how exactly would you define an indie film? Well, I guess there are two definitions. Some might say that a indie film is a movie that doesn't cost much to make. My definition is a movie that no one really hears about.
I don't really do it on purpose, but I find myself straying away from anything overly popular. Anything loud and obnoxious and in your face. That's probably why I know nothing about pop culture. And no, I haven't seen the last video on Vine.
Over the years, indie has become my favorite genre. Movies, music, the whole enchilada (those are so freaking good!).
Indie movies are so much more simple than the top grossing box office movies. They feel more honest and real. More raw. They help you see the world a little bit differently. That's the kind of movie I can get down with.
Throughout all the indie films I've seen in my life, these top them all:
8 Indie Movies You Need to Watch Now
1.

LIKE CRAZY

(2011)

If cinema-freaking-tography and improvisations are your thing, then Like Crazy
should be at the top of your list.
This film follows the many years of Anna and Jacob's love story. Anna is a British college student who attends school with Jacob in L.A. When graduation comes along, Anna decides to stay and makes a lasting decision that will come back to haunt the couple for years to come.
After a quick visit home, Anna is unable to return to the U.S. due to her visa violation. While fighting customs and immigration battles, the couple has to decide if their relationship is worth the fight.
2.

THE LUCKY ONES

(2008)

Not to be confused with Zach Efron's The Lucky One, The Lucky Ones
follows Colee, TK, and Cheever, three American soldiers who are on an injury leave back to the states.
When they end up on an unexpected road trip across the U.S. when all flights out of New York are canceled, they find out that life isn't how they left it and that it has moved on without them.
Throughout their stories, they learn how to cope and how to move forward.
3.

OCTOBER BABY

(2011)

In October Baby, we see Hannah discover that her parents never told her that she was adopted. Nor did they tell her that it was after a failed abortion.
Not understanding the ways of the world, her and a couple friends embark on
a Spring break vacation that will help them uncover the true meaning of life.
4.

THE FIRST TIME

(2012)

As with so many indie films, The First Time
comes from such an honest place.
Dylan is a shy high school senior convinced he is in love with someone he's never talked to. Aubrey is down-to-earth junior and seeing the wrong guy.
When they finally meet at a party, they come together and bring out what the other one is lacking.
5.

FLIPPED

(2010)

We've all had that one crush where they barely knew you existed. Or when they did discover you, they wanted nothing to do with you. We see that in Flipped
.
In second grade, Juli believed it was love at first sight. Bryce was convinced Juli was this crazy girl he wanted no part of.
Throughout their two completely different points of view, we discover the true meaning of innocence and first love.
6.

LARS AND THE REAL GIRL

(2007)

Lars and the Real Girl
honestly has all the makings of being a creepy movie. A guy dating a life-sized doll? Count me in.
But what we soon come to realize is that Lars is so much deeper than the lonely, shy guy who orders his "girlfriend" online.
7.

SUNSHINE CLEANING

(2009)

In Sunshine Cleaning, we watch two sisters try to build a life for themselves by starting an unconventional business
. A biohazard removal and crime scene clean-up business.
Even though they are complete opposites, Rose and Norah soon discover that they are much more alike than they ever thought possible.
8.

CELESTE AND JESSE FOREVER

(2012)

Celeste and Jesse Forever
is so honest and true to life. Especially because life never goes the way you planned it.
Celeste and Jesse are a newly divorced couple who try to move on with their lives, even though they've been best friends since, well, forever.
They never thought it would be so hard without the other one there throwing sex jokes into the mix.
Have you seen any of the movies on this list? Do you have any indie film suggestions?
Related post: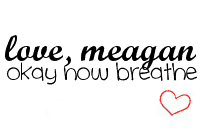 Facebook | Instagram | Twitter | Pinterest | Bloglovin' | YouTube