DISCLOSURE: I am not a mental health professional. If you need help finding a mental health care provider, call 1-800-662-HELP (4357) or visit Online Therapy to call, message, or video chat a certified therapist online for an affordable monthly price. This post contains affiliate links. As an Amazon Associate, I earn from qualifying purchases. I may receive compensation from Online Therapy or other sources if you purchase products or services through the links provided on this page. You can read my full disclaimer.
This post contains affiliate links. All opinions are 100% my own.
Pretty much everyone has their phone on them at all times. Like I'm talking 24/7 here.
We call. We text, and we play games. So why don't we earn some money when we're already ignoring everyone else around us?
Here are the 6 apps I have on my phone that help me earn extra money:
6 Apps You Need to Earn You Money Today
1. SWAGBUCKS
Swagbucks is my absolute favorite way to earn some extra spending money. If you attempt a survey but don't qualify, you'll still earn 1 SB.
You can also make money by playing games, watching videos, searching the web, and completing various activities. Through SB, you can even get cash back for your purchases.
Swagbucks is probably the easiest way to earn gift cards out there. Gift cards for places like Amazon, eBay, and Target start at just 300 SB, which converts into a $3 gift card. But I easily make at least $15 a month with Swagbucks.
Just for signing up with my link, you'll earn a $5 BONUS.
Related post:
2. SHOPKICK
Shopkick is an app where you can earn free gift cards by earning kicks from walking into a store. You can also earn these kicks by scanning certain items that show up on your phone.
It's super simple and you can choose gift cards from so many stores, like Target, Best Buy, and Starbucks. You can even earn gas station gift cards!
You can use these gift cards to purchase your gifts, or you can even give them the gift card as a gift!
3. LUCKTASTIC
Think of Lucktastic like a free lottery. You can win instant prizes, or you can use your tokens to enter drawings to win other prizes. You can even save up your tokens to cash out on gift cards.
You can send notifications to your phone when special scratch cards are out. They're only good for a couple hours, so it's good to scratch right away.
Lucktastic is one of my most used apps, and I've made more than $10 in the past couple months.
4. RECEIPT HOG
Receipt Hog is such an amazing cash-back app. All you have to do is scan your receipts, and you're on your way to getting paid.
You can also try your hand at slots to try and earn more coins. You can even link up your Amazon account and email address for more coin opportunities.
All you need in 1000 coins to start redeeming for PayPal or Amazon gift cards.
5. SLIDEJOY
Slidejoy is an Android app that pays you every time you unlock your phone. You are rewarded with cash through PayPal or various gift cards.
To earn the most money, change your phone's settings to unlock your phone every time the screen goes dark.
I earn anywhere between $3-$5 a month. You can also give your points as donations to charities.
6.

EBATES
You've probably heard about Ebates by now, but have you actually started using it? Ebates gives you cash back for pretty much all of your online purchases. I can attest that it is a 100% legitimate company, as I've been paid several times.
It's super easy to get cash back for the purchases you're already making. All you need to do is go to the Ebates website and click on the website you want to purchase from. Then you just do your shopping as you normally would.
So many stores are listed, and they often run double cash back promotions. I recommend adding the browser extension, so you never forget!
If you use my link to sign up, you'll earn a FREE $10 gift card.
Related post:
Do you have any money making apps on your phone?
---
More Recommendations
MONEY MAKING
SWAGBUCKS: Swagbucks lets you earn free gifts cards by answering surveys, watching videos, and playing games. Over the two years I've been using, I've earned more than $520, and it remains my most used money making site. Just for signing up with my link, you'll earn a $5 BONUS.
EBATES: Every time I shop online, I use Ebates. It's my favorite way to earn CASH BACK from the things I'm already going to buy. Don't forget to install the browser add-on for more ways to earn and save money. If you use my link to sign up, you'll earn a FREE $10 gift card.
---
MONEY SAVING
TING: With Ting, my average phone bill is $26, which mean I save over $50 each month alone. The service is much more reliable than what I had with AT&T. Plus, almost every area of the US has coverage. When you sign up through my link, you'll receive $25 OFF your first bill.
DOLLAR TREE: Unlike most "dollar" stores, every item at Dollar Tree is at the most ONE dollar. One my absolute favorite places to buy decorations and makeup is Dollar Tree.
GROUPON: Any time I'm looking to spend quality time with someone, the first place I look is Groupon. There are countless ways to save from activities to household items.
---
TRAVEL
AIRBNB: Do you know that you can rent an entire place from AirBnB for about the same price, or even less, than a hotel? It's the perfect way to save money and have more room while you travel. The best part is using AirBnB is a great way to dive deeper into the culture of where you're staying. Use my link when you sign up and get $40 OFF your first trip.
EXPEDIA: I've been a rewards member of Expedia for years now. Every time you use Expedia to purchase a hotel, flight, activity or vacation bundle, you rack up points for a future trip. I've saved so much money on my vacations by being a loyal member.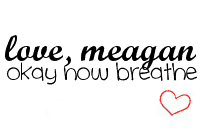 Facebook | Instagram | Twitter | Pinterest | Bloglovin' | YouTube