DISCLOSURE: I am not a mental health professional. If you need help finding a mental health care provider, call 1-800-662-HELP (4357) or visit Online Therapy to call, message, or video chat a certified therapist online for an affordable monthly price. This post contains affiliate links. As an Amazon Associate, I earn from qualifying purchases. I may receive compensation from Online Therapy or other sources if you purchase products or services through the links provided on this page. You can read my full disclaimer.
This post contains affiliate links. All opinions are 100% my own.
Facebook, Twitter, and Instagram may seem like innocent pastimes. But did you know social media is now one of the top causes for divorce? Yikes.
I'm not saying everything about social media is bad. I learn so much about the world on Twitter, and you can catch up with old friends on Facebook. But social media is a comparison trap, and it can easily interfere with your relationship.
Here are 4 tips to balance social media and your relationship:
How to Balance Social Media and Your Relationship
1. ARE YOU FACEBOOK OFFICIAL?
Ahhh, yes…the talk. To avoid unnecessary conflict, have a conversation with your partner and agree whether you guys should change your Facebook status or not.
If you're more about keeping your relationship private, I would still consider changing your status. I understand that people want to keep their relationship private because maybe there's less pressure. But there's a big difference between keeping it private and keeping it a secret.
Me and my boyfriend met at work. Because we were coworkers, we wanted to keep our relationship more secret in the beginning. Our Facebook status was "in a relationship," but we didn't say with who. When we were more comfortable with people knowing, that's when we showed who we were in a relationship with.
If you're in a relationship, but your status still says single, that could spell disaster. Facebook is a huge contributor to cheating. And yes, emotional cheating is a thing.
Commit to each other with a sense of relationship transparency. Like I said, big difference between a private relationship and a secret relationship.
2. STOP ALL CONTACT WITH EXES
I don't think it's a question of if you can stay friends with an ex. It's more of a question should you stay friends with an ex?
Honestly, unless you have kids with your ex, I think the answer is no. Jealousy can build. Trust issues can form. Nothing about communicating with an ex is cute for your new partner.
This means don't like your ex's statuses. Don't engage in conversations with them. And for God's sake, don't like their selfies. Just delete any pictures or conversations from any previous relationships. The past is the past for a reason.
And when in doubt, talk to your partner about how they feel about it. If they have a problem with you still being Facebook friends with your ex, ask them if they'd like you to remove them from your friend's list. You at least owe your partner that much.
Related post:
3.

AVOID USE WHEN TOGETHER
Not many things bother me more than when I'm trying to spend quality time with my boyfriend and he keeps going on his phone the whole time. Especially Facebook.
Even if it's just an innocent action, it can seem not so innocent to your partner. If your partner starts showing annoyance, it's a sign you need to put your freaking phone away. And yes, we can see when you're trying to catch a little peek at your newsfeed.
Honestly, is a superficial thing like social media more important than the living and breathing person you go home to each night?
Related post:
4. SHOW OFF A LITTLE
Not all social media is bad for a relationship. I firmly believe that when you express a healthy dose of genuine love online, you'll feel happier in your relationship. You'll also probably feel more secure. It feels amazing to feel included by the person you love the most.
So go ahead and share that occasional Instagram post. Tweet when you're happy for their successes. Make your profile picture a picture of the two of you. Just don't go overboard and show the gifts they gave you on Valentine's Day. Nobody cares. Except for maybe your grandma.
Plus, it'll be amazing to look back at all your old pictures on memories. Reminiscing is one of my favorite pastimes, and it fills my heart with so much warmth and happiness.
Honestly, if you don't have any sign of your relationship on something that you go on all the time, just how happy can you actually be?
Related posts:
Do you acknowledge your relationship on social media? Why or why not?
---
More recommendations:
1.

BEATING 50 PERCENT
Navigator's Council: A Marriage Journal is both a weekly journal and a weekly rhythm for your marriage. The foundation of the journal is six questions that you'll ask each other once a week and record your answers. Each week also includes a short devotional and a week-long calendar to help foster good conversation and make sure you and your partner are on the same page.
2.

THE 5 LOVE LANGUAGES
We all have a love tank, and everybody loves and feels love differently. Words of Affirmation, Quality Time, Physical Touch, Receiving Gifts, and Acts of Service make up the five love languages. The 5 Love Languages has been a game-changer for me and my boyfriend. Very eye-opening.
3.

MEN ARE FROM MARS, WOMEN ARE FROM VENUS
Men Are from Mars, Women Are from Venus is a classic. For years, the theory behind it has helped save countless relationships. I know it's definitely opened my eyes to how men, like my boyfriend, communicate. It's helped us understand each other more, and I'm so grateful.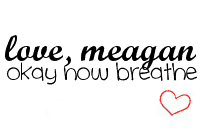 Facebook | Instagram | Twitter | Pinterest | Bloglovin' | YouTube