DISCLOSURE: I am not a mental health professional. If you need help finding a mental health care provider, call 1-800-662-HELP (4357) or visit Online Therapy to call, message, or video chat a certified therapist online. This post contains affiliate links. As an Amazon Associate, I earn from qualifying purchases. I may also receive compensation from Online Therapy or other sources if you purchase products or services through the links provided on this page. You can read my full disclaimer.
This is a guest post by Ben Barrett of The How To Social Worker.
Ben Barrett is a clinical social worker and addictions professional who has struggled with mental health most of his life. With his professional knowledge and personal experiences, he blogs to help both professionals and those who experience mental health problems. Download his Mental Health Bundle to jumpstart your journey to recovery.
I skip out of work a bit early. There's road construction, and I want to grab a bite to eat before my test. I review my notecards while scarfing down my sandwich.
The test wasn't as bad as I'd thought it would be. My night is long from over, though. With school comes an internship.
By the time I'm home, it's after midnight. My wife is already asleep. This routine has been wearing on us as a couple. But how can I fix it?
The relationship advice I've always been told doesn't exactly permit a tedious schedule.
So, if generational knowledge doesn't provide the relationship advice needed, then I'll use my professional mental health skills to find some.
This is the best healthy relationship advice to reclaim a beautiful life together through the eyes of a therapist!
If you're having difficulty in your relationship, it might be helpful to talk to an online couples counselor! Using Talkspace makes couple's therapy super flexible and convenient, as you only need your phone or web browser.
The Best healthy Relationship advice to reclaim a beautiful life together
1. Catch your significant other doing something nice
When we get caught up in the hustle and bustle of work, school, and kids, it's easy to begin developing resentment. When we are harboring these feelings, the most innocent action can be felt as a stab at you.
The trick with trying to catch your significant other doing something nice is that it retains your sensitivity to what your partner is doing. However, it alters your focus from how you may be harmed to how your partner is subtly helping you.
When you do notice your partner do something nice, acknowledge it. This shift in thinking will be contagious.
Give it a shot!
2.

Date night
The first thing to fall off when we're busy is date nights. Date nights can be spontaneous like hitting up a bar or a night of cards. However, without fail date night goes away.
The relationship advice that I can give you is that when life gets busy, your relationship must become a priority.
Whether you make date night once per week or once per month, it needs to happen. Look in your schedule well in advance and lockdown a time.
Spending time one-on-one is critical to retain a healthy relationship together.
Related post:
3.

No tech night
If you do find time together, put your phones away. When I say no tech night, it's ok to have the TV on. This is assuming that you are engaging with each other.
The objective of a no tech night is to put your electronics away. It may seem like you can still have a conversation while playing on your phone or tablet, but you can't.
That being said, if you can't converse with the TV on, then that now is considered tech!
If you don't believe me, reflect on how many times you or your partner had to repeat yourselves.
So take a break and allow opportunity for each other to be the night's focus.
4.

Grocery Shop Together
When you live a busy life, you and your significant other will need to get creative in how you spend time together. That means you need to think of outside-the-box ways to make a date.
My suggestion is to go grocery shopping- the oddest relationship advice? maybe. Firstly, it allows you to grab some awesome goodies. I hate grocery shopping, but just thinking about nabbing some new interesting snack gets me giddy.
Now more importantly, shopping allows you to engage in a constructive activity together and communicate. When you are struggling to spend time as a couple, you need to focus on amplifying your communication.
That is how you solidify relationships.
You cannot make any improvement simply occupying the same space. If you don't like grocery shopping, then I encourage you to find another activity that promotes talking.
Related post:
5.

Find Adventure
Grocery shopping can be a great opportunity together, but it doesn't exactly give you a rush.
Though excitement may not be a cornerstone to reclaiming your healthy relationship, it certainly can be an added bonus.
Find some time, even an hour, to find an adventure. Here are some ideas to give yourselves that rush: go for a trail run, ride bikes, play yard games, or any other activity that gets you all outside and moving!
The reason why adventure can be important is because of what's released in your brain: endorphins. These are your body's feel good neurochemicals.
When paired with your significant other and these great feelings, you become conditioned to feel more strongly towards them.
It's science!
6.

Re-Create Memorable Dates
This activity is similar to finding adventure together. When you re-create your unforgettable dates, those original memories are triggered.
Recall what those original feelings were. Now find ways to create those scents, sounds, tastes, and other senses!
Your goal is to make this as visceral as you can. Let yourselves fall back into that same mindset. If this date was early in your dating, rely upon those feelings of newfound love.
This relationship advice may seem corny, but I guarantee you that this will spice up your dating.
With the little time you have, be sure your efforts are spent improving your relationship.
7.

Compromise
This isn't so much a do-together as it is a mindset of approaching your relationship. Busy or not, your relationship is a commitment. You get what you put into it. And you don't have to be a therapist to know that. Trust me, I am one!
Compromise is the cornerstone of a healthy relationship. Despite being together, it's likely that you and your partner have very different tastes, whether it's movies, cuisine, or blogs to read (good choice by the way).
So whether it's your night to choose, accept some give and take in the relationship. It's not a keeping score game.
8.

Intimacy
This isn't necessarily the action. Though that also is important in a relationship, intimacy means much more. When you're with your partner, don't simply co-exist next to one another.
A relationship requires trust and vulnerability.
Open up to each other and allow yourself to be vulnerable. Allowing your other half to see all of you certainly feel scary.
This is especially true if you have been hurt in the past. But is a superficial relationship anything real- let alone the time investment?
I am willing to bet that you can experience a closer relationship together. Give it a shot!
Good Relationship Advice Will Help You Plan for the Future
The foundation of this advice is to help you and your partner improve your lives together despite life. As your bond ebb and flows through life, your approach will need to change too.
The first year of dating my wife was much different than the first year of marriage, which is still much different than where we are now.
Communicating with your partner is essential as you build your life together. Circumstances will absolutely change. The honeymoon period will not last.
So as responsibilities pull you apart, adapt your relationship and fully embrace the time you have together.
If you are having difficulties with your relationship and want to speak with others about it, consider joining the Mental Health Awareness and Treatments Facebook group. We all have struggles; this group will help you bounce ideas off of others.
Related posts:
---
Have You Tried Couple's Therapy?
If you're having complications in your relationship, it might be helpful to talk to a couple's counselor.
Did you know that there is affordable online couples therapy?
Talkspace is a super flexible option for couples counseling, as you only need your phone or web browser.
Benefits of Talkspace:
Won't have to physically visit therapist's office
Won't have to rearrange your lives or hire a babysitter
You and partner will share same therapist
You'll share a private online room
Communicate with your therapist whenever
What I love about Talkspace is that you can get incredible couple's therapy from the comfort of your own home.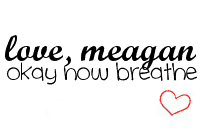 Facebook | Instagram | Twitter | Pinterest | Bloglovin' | YouTube