DISCLOSURE: I am not a mental health professional. If you need help finding a mental health care provider, call 1-800-662-HELP (4357) or visit Online Therapy to call, message, or video chat a certified therapist online. This post contains affiliate links. As an Amazon Associate, I earn from qualifying purchases. I may also receive compensation from Online Therapy or other sources if you purchase products or services through the links provided on this page. You can read my full disclaimer.
Although I've lived with mental illness my whole life, I am not a medical professional. If you need help finding a mental health care provider, call 1-800-662-HELP (4357) or visit BetterHelp to talk to a certified therapist online at an affordable price. This post contains affiliate links. You can read my full disclaimer here.
If I knew how much support there was for mental health, I probably wouldn't have waited as long as I did to get help. For so long, I struggled with my own thoughts. I thought no one would ever be able to understand me. I kept everything locked up inside my head.
I'm new on my recovery journey. Even three months ago, I never could have dreamed how much support there was in the mental health community. Every day I'm more and more proud of these people.
Even if you feel like you can't talk to your family or close friends, there are always people who are willing to help. Here are 7 mental health organizations you might not have heard of:
Mental Health Organizations You Haven't Heard Of
1. TO WRITE LOVE ON HER ARMS
TWLOHA is a non-profit organization dedicated to providing hope to those struggling with depression, self-injury, addiction, and suicide. I've been following their movement for years, and it's amazing to see how much they've grown.
You can support them by buying merchandise, participating in Run for It 5K, attending HEAVY AND LIGHT, and, of course, spreading the word.
2. THE TREVOR PROJECT
The Trevor Project provides crisis intervention and suicide prevention services to lesbian, gay, bisexual, transgender and questioning youth. It was founded over 20 years ago by the same creators of TREVOR, a reward-winning short film.
Volunteer, attend a Night Out for Trevor, or use TrevorSpace, their social networking site.
3.

PROJECT UNBREAKABLE
Project Unbreakable is a photography project that aims to give a voice to survivors of sexual assault and abuse, domestic violence, and child abuse. Survivors hold up posters with quotes from their abusers. This another organization I hold near and dear to my heart.
They hold events at universities across the U.S., but you can also submit your photo online.
4. SICKNOTWEAK
SickNotWeak tries to break down the barriers and stigmas of mental health. They are a community that strives to reduce the loneliness and hopelessness those who have mental health illnesses, as well as the people who care for them, feel.
You can participate by using the #SickNotWeak on Twitter, sharing your story, and spreading the word.
5.

TEAM NOT ASHAMED
Team Not Ashamed, or #imnotashamed, is another movement on Twitter breaking down mental health stigmas and stereotypes every day. Everyone involved is so honest, and it's so inspiring to see and be a part of.
Just tweet why you're #imnotashamed or take a picture to spread this amazing movement.
6. NATIONAL ALLIANCE ON MENTAL ILLNESS
NAMI is an American-based organization dedicated to providing better lives for those affected by mental illnesses. They are the largest in the nation, and they educate, support, and even provide a NAMI HelpLine.
Participate in NAMIWalks or download NAMI Air, an anonymous app to share your experiences.
7. ALLIANCE OF HOPE FOR SUICIDE LOSS SURVIVORS
Alliance of Hope is an organization that provides healing support for those who lost someone to suicide. It was founded by Ronnie Walker, who lost her stepson to suicide.
You can get involved by fundraising, donating, and spreading the word of their cause.
Just remember that there are always people willing to help. You don't even have to look far.
What are your favorite mental health organizations?
Related posts:
---
More Recommendations:
1.

ONLINE THERAPY
Better Help is the largest online counseling platform worldwide. It makes professional counseling available anytime, anywhere, through a computer, tablet or smartphone.
2.

RESILIENT BIG EBOOK BUNDLE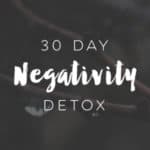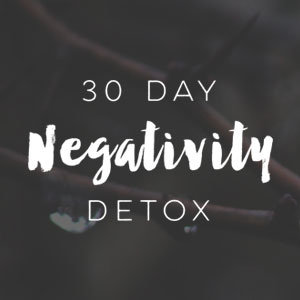 In the Resilient Big Bundle, you'll get 6 amazing personal development products, such as 30 Day Negativity Detox and Figure Out Your Life. All of these together would cost over $120 if you purchased them separately, but you'll get a big discount if you get the whole bundle.
3.

MENTAL HEALTH JOURNAL GUIDES
Rose Minded created three 52 week Mental Health Journal Guides. You can pick from anxiety, depression, and bipolar disorder. In the guides, you can find weekly gratitude, emotional intelligence, self-care prompts. Use the code meagan15 to get 15% off.
4.

SOCIAL ANXIETY TO SOCIAL SUCCESS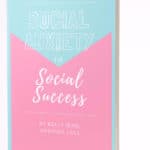 Social Anxiety to Social Success is an eBook Kel from Anxious Lass created. I've read countless ways to recover from social anxiety, and I still found new, important information in her book. The best part is it's written in a warm and relatable way.
5. BLESSING MANIFESTING DIGITAL PRODUCTS
Blessing Manifesting sells a bunch of digital products focusing on self-love and personal development, like the Self-Love Workbook Planner and Anxiety Workbook. You can either buy them in a digital version or physical copy.
6.

DREAMS INTO REALITY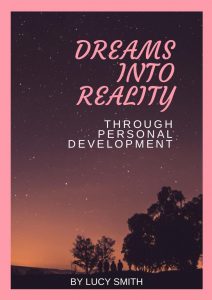 Dreams into Reality eBook covers different topics of personal development to improve your mindset and your life. It will help you overcome anxiety, limiting beliefs, fears, and become a much happier and more positive person.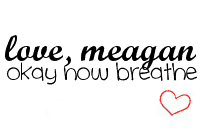 Facebook | Instagram | Twitter | Pinterest | Google+ | Bloglovin' | YouTube