DISCLOSURE: I am not a mental health professional. If you need help finding a mental health care provider, call 1-800-662-HELP (4357) or visit Online Therapy to call, message, or video chat a certified therapist online. This post contains affiliate links. As an Amazon Associate, I earn from qualifying purchases. I may also receive compensation from Online Therapy or other sources if you purchase products or services through the links provided on this page. You can read my full disclaimer.
Reading relationship self-help books has completely changed my perspective on relationships. They've saved my relationship on various occasions by helping open my eyes to miscommunications and misunderstandings.
Relationships do take a lot of effort, but they don't have to be difficult. It takes two willing individuals to push past problems and come out stronger together. I know first hand that love is worth it.
If you're looking to revamp your relationship, I highly recommend reading these 4 eye-opening books to improve your relationship:
4 Eye-Opening Books to Improve Your Relationship
If you're having difficulty in your relationship, it might be helpful to talk to an online couples counselor! Using Talkspace makes couple's therapy super flexible and convenient, as you only need your phone or web browser.
1.

THE 5 LOVE LANGUAGES
It's crucial to know that not everyone loves the same. Not many people know about what love languages are. There are 5 main love languages: Words of Affirmation, Quality Time, Acts of Service, Receiving Gifts, and Physical Touch.
What you define as an expression of love is most likely not the same expression for your partner. So you probably love your partner in the way you need to be loved. However, if your partner's love language is not the same as yours, their love tank is probably really low. They probably feel abandoned by you and hopeless of it ever getting better.
I highly recommend reading up on it more in The 5 Love Languages by Gary Chapman. It's a #1 bestseller, and so many people have said it has saved their marriage. This book has tremendously helped my relationship.
Related posts:
2.

MEN ARE FROM MARS, WOMEN ARE FROM VENUS
Men Are From Mars, Women Are From Venus by John Gray is a classic for a reason. The fact that men and women think a little differently is evident. Actually, men and women essentially speak different languages. Meaning, we tend to communicate very differently.
In this book, you'll explore your ability to effectively communicate by better understanding the needs, desires, and behaviors of your partner.
When I started to open my eyes up to this concept, I began to view my relationship in a healthier way. I learned when to keep my mouth shut and not nag so much. I feel much more relaxed because of it.
3.

DON'T SWEAT THE SMALL STUFF IN LOVE
The insights in Don't Sweat the Small Stuff in Love by Richard and Kristine Carlson are so important.
You'll learn how to appreciate your partner in new ways, how to not overreact to criticism, how to get past old anger, and many other ways to improve your relationship. When you learn to let the small things go, you'll increase the joy and pleasure you have being with your partner.
The best part of the book is that each page is short and sweet, so you'll easily be able to fit time in each day to read a page or two.
4. THE ADHD AFFECT ON MARRIAGE
The ADHD Effect on Marriage by Melissa Orlov might not be for everyone, but it has been a game-changer for my relationship. It helped me be more compassionate and understanding of my boyfriend's ADD.
It'll guide you towards an appreciation for the struggles and triumphs of a relationship affected by ADD/ADHD. It will help you look at the disorder in a more positive and less disruptive way. You'll be able to identify behavior patterns that hurt relationships, such as nagging, sudden anger, and forgetfulness.
The advice comes from the author's personal experience, which helps gain an even greater perspective.
The book also includes worksheets and various methods for difficult conversations so couples can improve their communication skills.
Related posts:
Have you read any relationship self-help books? Tell us which ones in the comments below!
---
Have You Tried Couple's Therapy?
If you're having complications in your relationship, it might be helpful to talk to a couple's counselor.
Did you know that there is affordable online couples therapy?
Talkspace is a super flexible option for couples counseling, as you only need your phone or web browser.
Benefits of Talkspace:
Won't have to physically visit therapist's office
Won't have to rearrange your lives or hire a babysitter
You and partner will share same therapist
You'll share a private online room
Communicate with your therapist whenever
What I love about Talkspace is that you can get incredible couple's therapy from the comfort of your own home.
---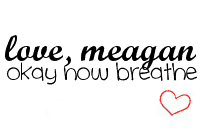 Facebook | Instagram | YouTube | Twitter | Pinterest