DISCLOSURE: I am not a mental health professional. If you need help finding a mental health care provider, call 1-800-662-HELP (4357) or visit BetterHelp to call, message, or video chat a certified therapist online for an affordable monthly price. This post contains affiliate links. As an Amazon Associate, I earn from qualifying purchases. I may receive compensation from Better Help or other sources if you purchase products or services through the links provided on this page. You can read my full disclaimer.
This post contains affiliate links. All opinions are 100% my own.
This article is a guest post by Anthony.
Human beings are prone to make mistakes but some are forgivable and some are not. In the age where cheating is being glamorized in the form of media, there are some people who have started seeing infidelity as normal.
Many men and women when asked about staying with a cheater say they would leave them. Well, it's easy when you are just boyfriend and girlfriend, but not easy when you are married and have kids.
If you catch your partner cheating on you by using a spyware app for Android or they simply came and told you the truth, does that mean you should just leave them?
Before you decide anything, you must understand that it is pretty easy to cheat with technology today. You can easily engage with someone sexually without being physical. Infidelity is more than just sleeping with someone outside your relationship. Even being emotionally involved with someone outside your relationship can be the start of a fling.
There are millions of explanations for why it happened. But there is always one major reason; because one or more needs were not being met. They were drunk, they felt undesired, unimportant or unseen. It made them feel young and respected again, they are narcissistic or they just lack empathy. The specifics are endless.
So should one episode of cheating be an instant deal breaker? Well, that is all about perspective and also the level of infidelity. If they were a narcissist then yes, it should be a deal breaker but if there is even a little possibility that you can fix your relationship, then you shouldn't leave, especially if your partner deeply regrets it.
Is Cheating in a Relationship an Instant Deal Breaker?
Figure out what you want
For some people cheating is non-negotiable and if that is you, then get out immediately. But if it's not something non-negotiable, then it is time for you to be honest with yourself and ask if you can trust this person again.
You need to accept the fact that your relationship isn't going to be the same. And you can only build a new relationship if you both invest in it. You and your partner need to show patience because it is going to be a slow road.
Ask yourself these questions
If you have decided to give them a second chance, ask yourself these questions:
Was this the first time your spouse cheated on you?
Does your partner understand that they have hurt you?
Have they accepted the responsibility for their actions?
Regardless of why it happened, does your partner accept they need to change their behavior?
Have they tried to even apologize?
Do you believe your spouse is truly regretful?
Do you think you will be able to trust them again?
Do you think that after this incident, you can have a meaningful relationship again?
Is your marriage worth saving?
Can you forgive your spouse?
Can you work on your marriage and fix the underlying issues with proper communication?
These may be a lot of questions but you need answers to these in order to stay in the relationship and work things out.
Healing takes time
Often, people instantly decide to break up but it is not always that easy. It's also not easy to continue the relationship believing nothing happened. Healing only starts once the affairs stops. The tricky thing is how do you know they have stopped seeing that other person and how do you even trust anything they say?
To be honest, forgiving might be easy, but trusting again isn't. Whatever they say or do may be a lie to you. That's why most couples aren't about to stay together for long.
But there are such couples too who thought of using of an Android app spy girlfriend/boyfriend to build trust. For this, the cheater has to agree to install the spyware app for Android on their phone to help the victim believe that they are no longer seeing or in contact with the other person.
Apps like Xnspy are meant for this purpose. They let you read text messages, check call logs, contacts, e-mails and even track location of the phone they are installed on.
However, you have to be sure that you don't use a spyware app for Android so much that you get obsessed with it. You also have to be honest with each other from now on and be open in communication.
Maybe this episode of cheating can be taken as an opportunity to strengthen your relationship and build something meaningful.
---
More recommendations:
1.

BEATING 50 PERCENT
Navigator's Council: A Marriage Journal is both a weekly journal and a weekly rhythm for your marriage. The foundation of the journal is six questions that you'll ask each other once a week and record your answers. Each week also includes a short devotional and a week-long calendar to help foster good conversation and make sure you and your partner are on the same page.
2.

THE 5 LOVE LANGUAGES
We all have a love tank, and everybody loves and feels love differently. Words of Affirmation, Quality Time, Physical Touch, Receiving Gifts, and Acts of Service make up the five love languages. The 5 Love Languages has been a game-changer for me and my boyfriend. Very eye-opening.
3.

MEN ARE FROM MARS, WOMEN ARE FROM VENUS
Men Are from Mars, Women Are from Venus is a classic. For years, the theory behind it has helped save countless relationships. I know it's definitely opened my eyes to how men, like my boyfriend, communicate. It's helped us understand each other more, and I'm so grateful.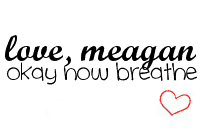 Facebook | Instagram | Twitter | Pinterest | Bloglovin' | YouTube