DISCLOSURE: I am not a mental health professional. If you need help finding a mental health care provider, call 1-800-662-HELP (4357) or visit Online Therapy to call, message, or video chat a certified therapist online for an affordable monthly price. This post contains affiliate links. As an Amazon Associate, I earn from qualifying purchases. I may receive compensation from Online Therapy or other sources if you purchase products or services through the links provided on this page. You can read my full disclaimer.
Self-love can be a painful and exhausting process. That's exactly why I created this free mini PDF self-love book!
I spent years hating myself and wishing I was someone else. I spent years feeling miserable in my own skin.
It was only until I started to dive deep into self-love that my mental health started to improve.
Self-Love eBook
In this FREE 12-page, detailed eBook, I offer all the inside knowledge I personally use on my self-love journey.
When I created this 12-page, detailed book, I wanted to break down self-love in the simplest way possible.
By doing this, I offer all the inside knowledge I personally use on my self-love journey.
Here's a sneak peek!
Hey you! Did you know that there is no other person on this entire planet like you? How freaking special is that?!

You deserve love, respect, and happiness. Most of all, you deserve to be loved by the most important person in your life — YOU. Because at the end of the day, you're the only person you've really got.

Practicing self-love can be very challenging for most of us. Self-love isn't about being self-absorbed or conceited, and it's not always about loving your flaws.
The one thing you must absolutely learn about self-love is that self-love is a process. It's acceptance. It's about accepting yourself at this present moment.
It's ever-changing, and it's a journey. But it's a journey you'll be so excited to take.
With this knowledge, I am now:
More accepting of myself and others
More willing to put myself first
Body positive for all body types
Free from my terrible self-harm addiction
In a much better place mentally
Fill out this form to get your free book now!
Interested in more self-love?
---
Did you know that there is online therapy?
Online Therapy is a complete online therapy toolbox.
Your therapy toolbox includes:
Live video, voice, or text chat session with your therapist
8 easy-to-follow sections, including 25 worksheets
Activity plan, journal, and tests
Yoga and meditation videos
What I love about Online Therapy is that there are several life-changing options and therapists available, and you don't even have to leave the comfort of your home.
This means you never need to worry before getting help.
Get 20% off your first month with my exclusive link.
---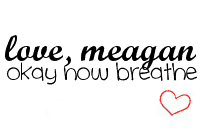 Facebook | Instagram | YouTube | Twitter | Pinterest