DISCLOSURE: I am not a mental health professional. If you need help finding a mental health care provider, call 1-800-662-HELP (4357) or visit Online Therapy to call, message, or video chat a certified therapist online for an affordable monthly price. This post contains affiliate links. As an Amazon Associate, I earn from qualifying purchases. I may receive compensation from Online Therapy or other sources if you purchase products or services through the links provided on this page. You can read my full disclaimer.
Although I've lived with mental illness my whole life, I am not a medical professional. If you need help finding a mental health care provider, call 1-800-662-HELP (4357) or visit BetterHelp to talk to a certified therapist online at an affordable price. This post contains affiliate links. You can read my full disclaimer.
*DON'T FORGET TO READ PARTS ONE AND TWO FIRST
A month after I turned 22, my mom called me on the phone. We were playing phone tag for a couple of hours. She would call me. I would miss her call. I would call her back. She would miss mine. That's how it was. Back and forth all day.
Finally, I picked up one of her calls. "I know you're not going to want to hear this, but I'm getting a divorce." That's it. Then she hung up. Just. Like. That.
As soon as I put the phone down, tears flooded from all areas of my eyes. Areas I didn't even know I had.
I texted my sister and asked if she heard the news. She had been working that whole day, and my mom kept trying to call her to deliver the blow. My sister said no, so I immediately called her to tell her what our mom said. A little later on, my mom texted my sister the news.
The day my sister and I got the news, our mom told us that she wrote a letter to our dad saying she wanted a divorce. She was delivering it to him that day.
My sister quickly grabbed it from the mailbox and hid it from him, because this was the day before my dad was going out of town for business to South Korea.
We plead and plead with her all night to just wait to tell him when he got back. We didn't want him to be trapped in a foreign country for weeks with this horrible news over his head. It wasn't fair to him.
Instead of caring what her daughters felt, she pointed out everything that was wrong with us. She said things you can never take back.
Me and my sister woke up the next morning to our dad crying. At about 6 the next morning, my mom called him to deliver her message anyway.
We later found out that she needed to tell him right away so bad was because she already took half the money out of their bank accounts.
Flabbergasted. Hurt. Beyond angry.
For about the next year, I chose to live a life with very little contact with my mom. Truth is, it really wasn't that hard because of the lifelong neglect I've endured from her. That year was filled with empty apologies and a realization of just how abusive, both emotionally and physically, my mom had been my entire life.
But once again, me and my sister got reeled back in. We were guilt-tripped by my mom's side of the family, so we started to talk to our mom on the phone and visited her a few times. We even had a Christmas lunch together this past year.
It wasn't long after that our world was shaken apart once again.
We had our guard up, but we wanted to start fresh. Maybe we were naive. Maybe we thought that this distance and her being in therapy would start to mend years and years of damage.
See, when you endure years of abuse, it can make you a really forgiving person. It can make you give in to people over and over again, even when you know that person isn't a good person. Even when you know you shouldn't.
My mom made it evident over and over that she didn't want to help with any of our emotional needs. And now…this time we realized just how selfish she was when it came to money.
We begged our mom to let us keep our childhood home, take over the bills, and pay her rent while she lived elsewhere. But that wasn't good enough for her. She told my dad that me and my sister shouldn't "expect freebies" and that I could probably get food stamps.
My mom made the decision that me and my sister should be homeless instead of letting us keep the house we lived in our entire lives.
Because, of course, money was more important to her.
About a month after she said that, she moved into a new place just a couple streets over from my home. She got a great deal on her place because her friend rented it out to her. She doesn't even work, because she manipulated the system to get on disability.
It hurts a lot, because in reality, she's the one getting all these freebies while me, my dad, and my sister are working our asses off just to survive. She gets to sit back and watch us lose the only life we've ever known.
We have no choice but to move into our vacation home, 600 miles away. Since my dad is so close to retiring, he can't afford to take out another loan to keep our house. Me and my sister can't afford to rent a place near here that will accept two big, breed-restricted dogs. Housing is just too high where we live.
We have to leave our entire family, which we've grown much closer with since everything happened. And now I'm forced to be in a long distance with the same man I've been with for almost 4 years. Which makes everything that much harder, because he's been my rock through it all.
To make matters worse, a week before the divorce was supposed to be finalized, my mom decided to go after our vacation home. Our new home.
She wanted that money too. She needed that money. And if my childhood home doesn't sell within a couple of months, we're going to have to sell that house too.
She's on social security disability, which means she doesn't have to work another day in her life, even though she's more than capable. She'll get free insurance and the majority of my dad's retirement fund. My dad has to pay her $1,000 alimony each month. Plus, she's getting a big chunk of change from her mom's life insurance.
Which means she'll be making at least $6,200 every month. Plus all the money she's making from the equity of the houses. Plus the extra $68,000 my dad has to pay her because the law says so.
And she still can't help her daughters? She's still forcing us to get kicked out of the only home we've known our entire lives?
Knowing that my mom is choosing money over her daughters is really difficult to deal with, even though I should expect that from her by now. But it's so hard to know that your mom doesn't love you.
If you knew my mom, you would know how manipulative she is. And how she manipulated the entire system. And that makes me so mad for the people who actually need disability but can't get it.
Divorce happens. I understand that. Some relationships just end. That's life. But the way my mom did it…I'll never be able to forgive her.
But me and my family, my true family, will make it. We will be okay.
*Don't forget to read parts one and two!
---
More Recommendations:
1.

ONLINE THERAPY
Better Help is the largest online counseling platform worldwide. It makes professional counseling available anytime, anywhere, through a computer, tablet or smartphone.
2.

RESILIENT BIG EBOOK BUNDLE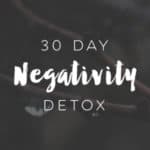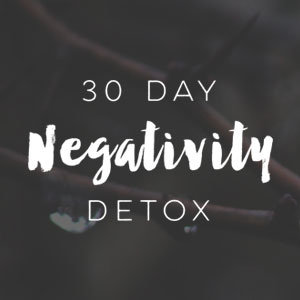 In the Resilient Big Bundle, you'll get 6 amazing personal development products, such as 30 Day Negativity Detox and Figure Out Your Life. All of these together would cost over $120 if you purchased them separately, but you'll get a big discount if you get the whole bundle.
3.

MENTAL HEALTH JOURNAL GUIDES
Rose Minded created three 52 week Mental Health Journal Guides. You can pick from anxiety, depression, and bipolar disorder. In the guides, you can find weekly gratitude, emotional intelligence, self-care prompts. Use the code meagan15 to get 15% off.
4.

SOCIAL ANXIETY TO SOCIAL SUCCESS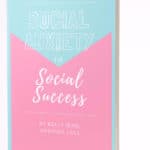 Social Anxiety to Social Success is an eBook Kel from Anxious Lass created. I've read countless ways to recover from social anxiety, and I still found new, important information in her book. The best part is it's written in a warm and relatable way.
5. BLESSING MANIFESTING DIGITAL PRODUCTS
Blessing Manifesting sells a bunch of digital products focusing on self-love and personal development. You can either buy them in a digital version or physical copy.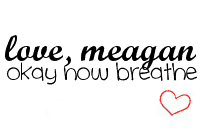 Facebook | Instagram | Twitter | Pinterest | Google+ | Bloglovin' | YouTube