DISCLOSURE: I am not a mental health professional. If you need help finding a mental health care provider, call 1-800-662-HELP (4357) or visit Online Therapy to call, message, or video chat a certified therapist online. This post contains affiliate links. As an Amazon Associate, I earn from qualifying purchases. I may also receive compensation from Online Therapy or other sources if you purchase products or services through the links provided on this page. You can read my full disclaimer.
Traveling at a vegan (or vegetarian) can be extremely overwhelming.
However, being a vegan has gotten so much easier in the past few years.
Grocery stores are starting to fill their shelves with vegan products, and restaurants keep making new entrees to accommodate people like us.
The only time being a vegan can be an inconvenience is when you're traveling to an unfamiliar place.
This can also cause a great deal of anxiety, which is never a good thing.
Through experience and lots of trial and error, I've come up with these 7 tips that will help you survive traveling as a vegan.
7 Practical Tips for Traveling as a Vegan
1. PLAN YOUR DESTINATION
One of the best ways you'll know you'll have more accommodating options to your lifestyle is to pick a more vegan-friendly city or country as your destination.
Even though this might limit where you can travel, it's a good starting point.
Once you get more comfortable with traveling, you can venture further out.
Top Vegan Destinations:
Portland, OR
Chicago, IL
San Francisco, CA
Seattle, WA
New York City, NY
London, England
Berlin, Germany
Check out some awesome Vegan Travel Guides from all over the world!
Pro-tip:
Also, did you know that Disney World and Disneyland have incorporated countless vegan options throughout the parks, and all vegan options are clearly labeled?!
Definitely check out Vegan Disney World and Vegan Disney Food for more exciting information!
2. USE HAPPYCOW
HappyCow has seriously been a lifesaver since I discovered it in the past couple of years.
It's essentially a database that tells you of all the vegetarian, vegan, and vegan-friendly restaurants in the area.
HappyCow provides reviews from real people, and all you have to do is search for your vacation destination and see all the options.
The best part, you get to see pictures of all the yummy food.
New restaurants are added all the time, and you can even add your favorite to the database.
You can either view online in a browser or on your phone through their free app.
They also have a blog, forum, and e-newsletter, so be sure to check those out too!
Pro-tip:
Be sure to also use Yelp.
What I do is type in "vegan food" in the search bar with my location.
If the restaurant also serves animal products, I'll scroll down to the reviews and search "vegan" to find all reviews that cover any plant based options.
3. BOOK WITH VEGVISITS
Vegvisits is very similar to Airbnb, except every place is either vegan or vegetarian.
You can select if you're a vegetarian or vegan, or even if you follow a raw diet lifestyle.
Benefits of Vegvisits:
– Convenience: Have access to a fully equipped kitchen that's completely meat-free, so you don't have to any sacrifice any part of your lifestyle.
– Local knowledge: Hosts know the area best, and they'll help you find the best vegan and vegetarian restaurants. They can also tell you about their favorite nature spots, local attractions, and hidden gems.
– Culture: You get to ditch the commercialized hotel and dive right into the community, which is really the best way to get the most out of your travel experience.
If you decide to travel with Airbnb, through my exclusive link, you'll get $40 OFF your first visit!
4. LEARN THE LANGUAGE
If you're traveling out of the country, it's almost essential that you learn some simple key phrases.
Do you speak English? Where's the bathroom? Does this have any animal products in it?
Communication is key, and you'll never be able to tell the restaurant your food restrictions if you don't know how to say them.
Consider purchasing a vegan translation card. You can then adjust it to fit your dietary restrictions.
If you have anxiety about ordering food, this will help a lot of your anxiety go down.
5. FOOD FOR FLYING
If you're flying to your destination, the airline will mostly serve food onboard.
There's usually an option or two, but you can always ask them ahead of time if they'll be able to provide a vegan meal.
If not, you can always scour the airport before you take off.
You can always find accommodating little cafes with at the very least a salad.
Not the best, but it works.
6. PACK OWN FOOD
This may be a downer for the people who love to experience a certain culture's food, but you never know.
Just in case, pack some healthy foods you can snack on for when you're sightseeing.
Foods to bring:
Fruit
Pretzels
Nuts
Larabars or any other nutritious bars
Granola
You can always go to the store so you can cook your own meals in the place you're staying.
It'll also be a nice way to save some a little money, and you'll know exactly what's in your food.
7. PACK OWN TOILETRIES
If you do stay at a hotel or another rental place, don't assume that they'll provide products free from animal products and animal testing.
Instead, pack your own. It'll save a lot of trouble later on.
Don't forget:
Shampoo and conditioner
Body soap
Deodorant
Lotion
Insect repellent
Traveling as a Vegan
Traveling with diet restrictions can seem inconvenient and difficult at times. It can even be very anxiety-inducing.
But I promise it'll be much easier with research and a little planning.
Hopefully, these 7 tips have helped you in preparing for a great vacation.
Do you have any diet restrictions that make it difficult to travel? What experiences have you learned?
Related posts: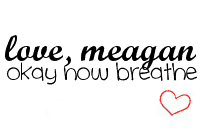 Facebook | Instagram | YouTube | Twitter | Pinterest | Bloglovin'