DISCLOSURE: I am not a mental health professional. If you need help finding a mental health care provider, call 1-800-662-HELP (4357) or visit Online Therapy to call, message, or video chat a certified therapist online. This post contains affiliate links. As an Amazon Associate, I earn from qualifying purchases. I may also receive compensation from Online Therapy or other sources if you purchase products or services through the links provided on this page. You can read my full disclaimer.
Sometimes life just seems to get in the way of your relationship. But putting your relationship on the back burner is never a good thing, and your relationship will suffer because of it. I think it's super important to keep the spark alive in a relationship.
It might seem idiotic to some, but I love going grocery shopping with my boyfriend. We get an hour or so once or twice a month to focus on each other's company. My love language is quality time, so this is huge. (You can find your love language here.)
If you're lacking the time to focus on your relationship, here's how you can turn grocery shopping into date night.
If you're having difficulty in your relationship, it might be helpful to talk to an online couples counselor! Using Talkspace makes couple's therapy super flexible and convenient, as you only need your phone or web browser.
How to Turn Grocery Shopping into Date Night
GO AT UNPOPULAR TIMES
Nothing ruins a good date than other people. Honestly, who likes obnoxious people talking on their phone or kids running around dramatically when you're just trying to have quality time?
Find out when your grocery store is the most empty. Is it in the morning? Is your grocery store open 24 hours? I find grocery stores start to empty out around 8 at night, and any time after that is the perfect time to go shopping with your partner.
An empty grocery store means more time to just the two of you. You won't have to keep up with the rush of the crowd. The best part is nobody will be rudely reaching over you to grab a carton of ice cream out of the freezer.
HOLD HANDS
No matter where you are or what you are doing, you can enjoy the company of your partner. Holding hands is a no-brainer when it comes to date night. If your love language is physical touch, this will fill your love tank right up.
Walk the shopping cart around the store together. Put your arms around each other. Hold hands as you find the food of your greatest desires.
Remember, it's the little things you can do that help keep the spark alive.
DANCE TO THE MUSIC
Have you ever noticed that the music that plays in grocery stores just makes you want to bust a move? Well, now's your chance to let loose with your special someone.
Be goofy and dance in the aisles. Hold up a bag of chips and sashay it right into your shopping cart. Ya know, off the shelf and put it in the cart.
For a few minutes, forget about what others think of you. Dates should be about having fun with the person you love. And there's absolutely nothing wrong with a little dance session in public.
BRING YOUR DATE HOME
Hell yeahhh, you get to bring your date home! Help each other bring the groceries in. Help each other put them away and in the right spot. You can even go to the third base and prepare a nice meal with each other. Bow chicka wow wow
Being kind and helping your partner is always great, especially if their love language is acts of service.
It's so important to never stop dating your partner. You have to actively love your partner. Make that extra effort every day.
Related posts:
What's the funnest date you've ever been on? Tell us in the comments below!
---
More recommendations
1.

BEATING 50 PERCENT
Navigator's Council: A Marriage Journal is both a weekly journal and a weekly rhythm for your marriage. The foundation of the journal is six questions that you'll ask each other once a week and record your answers. Each week also includes a short devotional and a week-long calendar to help foster good conversation and make sure you and your partner are on the same page.
2.

THE 5 LOVE LANGUAGES
We all have a love tank, and everybody loves and feels love differently. Words of Affirmation, Quality Time, Physical Touch, Receiving Gifts, and Acts of Service make up the five love languages. The 5 Love Languages has been a game-changer for me and my boyfriend. Very eye-opening.
3.

MEN ARE FROM MARS, WOMEN ARE FROM VENUS
Men Are from Mars, Women Are from Venus is a classic. For years, the theory behind it has helped save countless relationships. I know it's definitely opened my eyes to how men, like my boyfriend, communicate. It's helped us understand each other more, and I'm so grateful.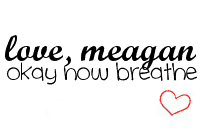 Facebook | Instagram | Twitter | Pinterest | Bloglovin' | YouTube