DISCLOSURE: I am not a mental health professional. If you need help finding a mental health care provider, call 1-800-662-HELP (4357) or visit BetterHelp to call, message, or video chat a certified therapist online for an affordable monthly price. This post contains affiliate links. As an Amazon Associate, I earn from qualifying purchases. I may receive compensation from Better Help or other sources if you purchase products or services through the links provided on this page. You can read my full disclaimer.
This post contains affiliate links. All opinions are 100% my own.
I'm a frugal girl, in a frugal world. Life's not plastic. But it's fantastic.
Okay, okay, I know. Barbie girl is so over. But I am a frugal little woman living in a pretty fantastic world.
I love finding deals and new ways I can save money. Working in retail for so long, I learned that I had to be frugal. Otherwise, I never would have been able to afford to travel or do any other adventures off my bucket list.
And you know what? Valentine's Day should not be about how much money you can spend on your significant other. It's not about giving them cheap Hallmark cards or slightly edible candy. It's not even about making them feel special only one day out of the entire year.
Valentine's Day should come from the heart.
Here are the 5 ways Ito save money on Valentine's Day gifts this year:
Save Money on Valentine's Day Gifts
1. SWAGBUCKS
The easiest way you can get your hunny an expensive Valentine's day gift is to earn Swagbucks. You can earn these little bad boys a number of ways. You can search the web, answer surveys, watch videos, or even play games.
Once you earn enough SB, you get to cash them in for your favorite store's gift card. In under a year, I've earned more than $200 in SB gift cards. Most of them have been used to purchase birthday and Christmas gifts through Amazon.
Swagbucks is one of my favorite companies to use, and I've never had a bad experience with them.
Other companies I highly, highly recommend are Earning Station and MyPoints.
Related post:
2. GROUPON
Does your valentine deserve a 2 hour deep tissue massage? Or have they always wanted this really expensive cologne you just never understood the concept of cutting off your entire left leg to get?
Well, this is where Groupon comes into play.
You can get anything from a simple hairbrush to an 8 day tour of Italy with airfare included. Every thing is at a discount price, so now's the time to get your loved one something out of the ordinary.
3. LIVING SOCIAL
Does your Valentine complain about cleaning the house all the time? Check out Living Social and make an appointment with a local cleaning service.
Living Social is very similar to Groupon, except that they have a lot more local deals to offer. I love that you get to learn about new companies in the area that you never even heard of!
Plus, Living Social has a whole section dedicated to gifts, so it's easy to pick out the perfect one for your Valentine!
4.

DOLLAR TREE
My favorite type of Valentine's gifts are the ones that come straight from the heart. You know, those ones you see on Pinterest? Those ones that you attempt to recreate, but they just come out looking like a hot mess? Yeah, those are my favorite.
Dollar Tree makes it super easy to go the homemade gift route, because every single thing is a freaking dollar there.
I recommend making a heartfelt card and your Valentine's favorite dessert. You can't go wrong.
Related post:
5. EBATES
Ebates gives you cash back for pretty much all of your online purchases. I can attest that it is a 100% legitimate company, as I've been paid several times.
It's super easy to get cash back for the purchases you're already making. All you need to do is go to the Ebates website and click on the website you want to purchase from. Then you just do your shopping as you normally would.
My Ultimate Money-Saving Tip:
Earn Swagbucks
Convert the SB into Groupon gift cards
Go on Ebates and click on the website you wish to purchase from
Shop as you normally would
Earn cash back on the money you spent
*You do not earn cash back from Ebates from the portion of the purchase that you used a gift card on. And before you shop, check to see if there are any exclusions that you won't earn cash back for.
Related posts:
8 Ways to Dine on a Budget
How are you going to save money on Valentine's Day gifts this year?
---
More Recommendations
1.

BEATING 50 PERCENT
Navigator's Council: A Marriage Journal is both a weekly journal and a weekly rhythm for your marriage. The foundation of the journal is six questions that you'll ask each other once a week and record your answers. Each week also includes a short devotional and a week-long calendar to help foster good conversation and make sure you and your partner are on the same page.
2.

THE 5 LOVE LANGUAGES
We all have a love tank, and everybody loves and feels love differently. Words of Affirmation, Quality Time, Physical Touch, Receiving Gifts, and Acts of Service make up the five love languages. The 5 Love Languages has been a game-changer for me and my boyfriend. Very eye-opening.
3.

MEN ARE FROM MARS, WOMEN ARE FROM VENUS
Men Are from Mars, Women Are from Venus is a classic. For years, the theory behind it has helped save countless relationships. I know it's definitely opened my eyes to how men, like my boyfriend, communicate. It's helped us understand each other more, and I'm so grateful.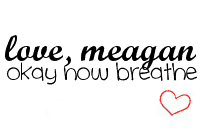 Facebook | Instagram | Twitter | Pinterest | Bloglovin' | YouTube