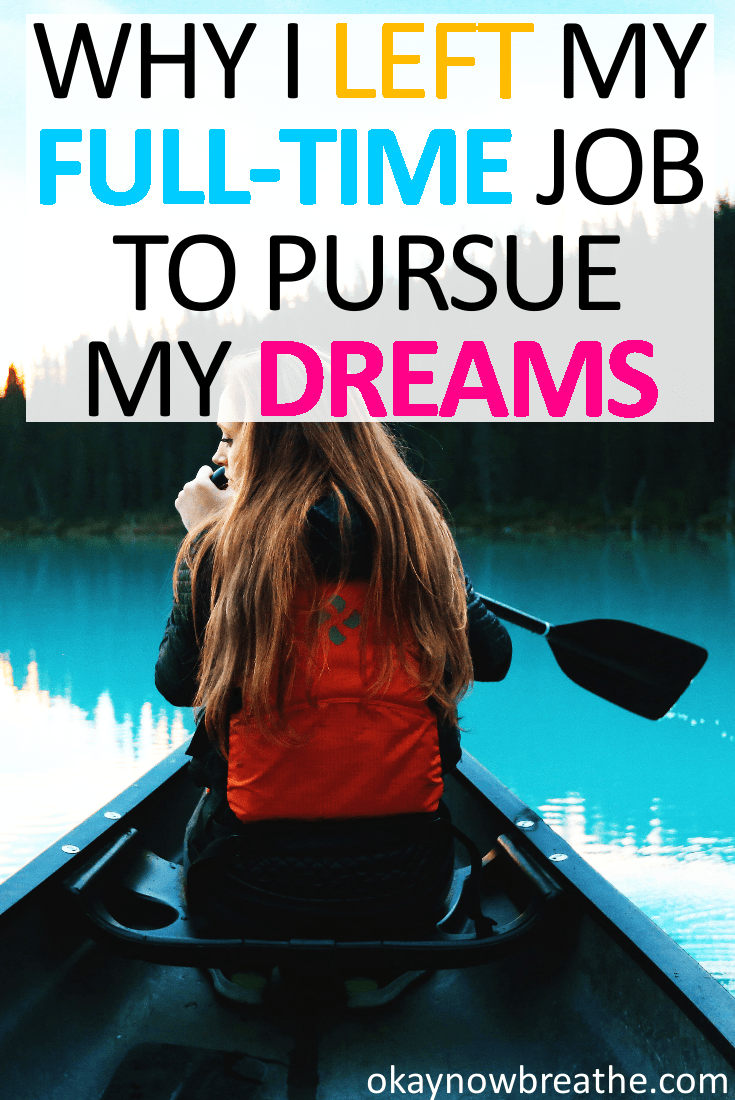 DISCLOSURE: I am not a mental health professional. If you need help finding a mental health care provider, call 1-800-662-HELP (4357) or visit Online Therapy to call, message, or video chat a certified therapist online. This post contains affiliate links. As an Amazon Associate, I earn from qualifying purchases. I may also receive compensation from Online Therapy or other sources if you purchase products or services through the links provided on this page. You can read my full disclaimer.
After a year of being the Men's Department Lead, I have decided to leave my full-time retail retail job. Why would I do that, you might ask. Well, let's dive deeper…
CONTENT WARNING: This post mentions self-harm and suicidal thoughts.
Why I Left My Full-Time Retail Job to Pursue My Dreams
THE SHATTER OF MY DREAMS
I've wanted to help animals for as long as my brain can look back. It started with wanting to be a dolphin trainer, but when I learned how much dead fish and captivity was involved, I soon changed my dream to animal rescue.
This dream started when I was in sixth grade when I would watch Animal Precinct and Emergency Vets religiously every morning. Even through the screen, the love I felt for animals was felt so deeply that I stopped eating meat by the time I was 11. Flash forward six years later, and I started to pet sit for a couple families around the area. I also volunteered at the local animal shelter a couple times a week.
By the time I was a senior in high school, I knew exactly the course of education I was going to take. I was going to earn my associates at my local community college, and then I would go on to take classes specifically designed for my career in mind.
Just when I thought I had it all, my world started to crumble in my hands.
When I was just about finished with my Associates of Arts degree, I found out that starting the following year, the university I was going to enroll at was no longer offering a Bachelors in Animal Studies.
I spent that whole day crying. What was I supposed to do now?
Because this school was pretty much the only online university offering classes specifically in my dream degree, I had to rethink my whole career path. I didn't have a backup plan until I needed to make one.
This is when I decided to enroll in the Vet Assistant Certification program at Penn Foster Career School. It's not what I wanted to do, but it still had to do with animals. I earned my certificate in October 2014. And even though I loved learning everything about animals, something was missing. I just didn't feel like I belonged.
OUTSIDE FACTORS WERE KNOCKING IN
Not only were my dreams of rescuing animals falling apart, but my personal life was also falling apart. Life-changing events were coming to the surface, and I was losing family members left and right.
I didn't realize it then, but in November 2014, I was falling back into a very deep depression. By Christmas, I wasn't even living at home, and I spent my time couch hopping; I only snuck home to take a shower and grab a handful of clean clothes.
One night in the beginning of January 2015, my one manager came up to me and offered me a job promotion. My initial thought was hell to the nah. I already hated this job, but I told him I'd think about it. My head was so cloudy and my thoughts were barely there, so I gave myself a week to get back to him.
I weighed the pros and cons, day and night. The pros: I needed stability in my life, and I needed some kind of distraction. The cons: Everything else
But after a week of contemplation went by, I finally decided to swallow a big gulp of air and just say yes.
MY LIFE WOULD NEVER BE THE SAME AGAIN
It didn't take long until I realized that I was in way over my head. There was absolutely no support, and I had to learn everything from the end of season consolidation to white ticket markups on my own.
I hated knowing that in one way or another, I would be talked down to every damn day by the store manager. Nothing was ever good enough, and I was pretty much too stupid to do anything right. Oh, and yes, everything my coworkers did "wrong" was my fault.
The worst part of it all was when I started to see my mental health rapidly decline.
My anxiety grew more and more, and my sleeping habits became God awful. My job never let me sleep peacefully. And by the time I finally got to sleep, I would wake up multiple times during the night from a panic attack I had in my sleep.
My depression grew more and more, and I relapsed into a spiraling addiction of self-harm.
Four months into my promotion, and I was already contemplating suicide.
I didn't feel that I was worth it. I didn't deserve happiness.
I began to feel so stuck in my life. My anxiety was forcing me to stay there, and my depression made it very hard to find the energy and strength to get out.
Related post:
THE REALIZATION
I remember the exact moment when I knew I was going to do everything in my power to get out.
It was when I was checking my schedule for Black Friday that I knew I didn't deserve this life that I just settled for. I gave so much time and energy to this company. I've worked 12-hour shifts during inventory. I worked over 52 hours in 7 seven straight days. But no, I still had work at 4 pm on Thanksgiving day.
Not only that, but I had to work until 12:30 in the morning and come back to work 10 to 6 the next day. And yes, I had to work the next couple of consecutive days after that.
It was only more conformation when I had to close Christmas Eve for the third year in a row. And of course, I had to work the weekend after that. Once again, I didn't have a Christmas.
I deserve so much better.
I didn't deserve to be told I wasn't good enough every day, even though I was already struggling to try and take all my breaks that day.
I didn't deserve to be taken advantage of every day, because they knew that I would never say no.
And you know what? I didn't deserve to have customers yell at me every single day because newsflash…this isn't Burger King and they can't always have it their way.
For the first time in a long time, I am chasing my dreams.
I want to feel the warmth of animals under my hands. I want to express myself through my writing, and maybe, just maybe, help someone else along the way.
I want to get a good night's sleep, and I want to be able to breathe a big sigh and feel calm afterward. I want to walk around my house and not contemplate what I can use to hurt myself. I want to close my eyes and not feel like I want to die.
I want to do everything I haven't been able to do yet because of my anxiety and depression.
My life is all about goals now:
Help as many animals as I can.
Start volunteering again
Get involved in local Pit Bull organizations
Pursue my dream of animal rescue
Help as many people as I can.
Continue to work on this blog
Help people understand that they're not alone
End the stigma of mental health
Work on being healthy.
Focus on easing my anxiety
Fighting my self-harm addiction
Becoming a survivor of depression
Even though jumping straight into my future is some scary shit, knowing this job caused my mental health to deteriorate so much has made this decision very, very easy. Please get out while you can.
What was the biggest life risk you made? Did it turn out for the better?
---
More Recommendations:
1.

ONLINE THERAPY
Better Help is the largest online counseling platform worldwide. It makes professional counseling available anytime, anywhere, through a computer, tablet or smartphone.
2.

RESILIENT BIG EBOOK BUNDLE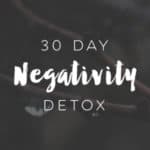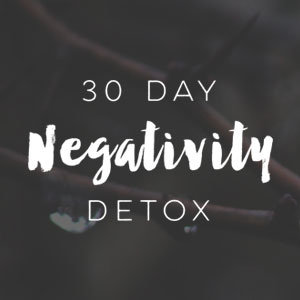 In the Resilient Big Bundle, you'll get 6 amazing personal development products, such as 30 Day Negativity Detox and Figure Out Your Life. All of these together would cost over $120 if you purchased them separately, but you'll get a big discount if you get the whole bundle.
3.

MENTAL HEALTH JOURNAL GUIDES
Rose Minded created three 52 week Mental Health Journal Guides. You can pick from anxiety, depression, and bipolar disorder. In the guides, you can find weekly gratitude, emotional intelligence, self-care prompts. Use the code meagan15 to get 15% off.
4.

SOCIAL ANXIETY TO SOCIAL SUCCESS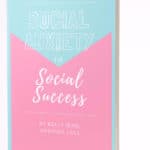 Social Anxiety to Social Success is an eBook Kel from Anxious Lass created. I've read countless ways to recover from social anxiety, and I still found new, important information in her book. The best part is it's written in a warm and relatable way.
5. BLESSING MANIFESTING DIGITAL PRODUCTS
Blessing Manifesting sells a bunch of digital products focusing on self-love and personal development, like the Self-Love Workbook Planner and Anxiety Workbook. You can either buy them in a digital version or physical copy.
6.

DREAMS INTO REALITY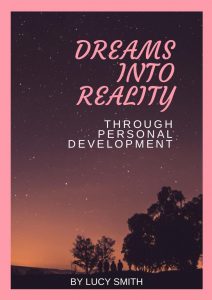 Dreams into Reality eBook covers different topics of personal development to improve your mindset and your life. It will help you overcome anxiety, limiting beliefs, fears, and become a much happier and more positive person.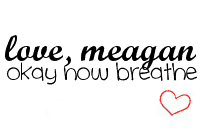 Facebook | Instagram | Twitter | Pinterest | Google+ | Bloglovin' | YouTube