DISCLOSURE: I am not a mental health professional. If you need help finding a mental health care provider, call 1-800-662-HELP (4357) or visit Online Therapy to call, message, or video chat a certified therapist online. This post contains affiliate links. As an Amazon Associate, I earn from qualifying purchases. I may also receive compensation from Online Therapy or other sources if you purchase products or services through the links provided on this page. You can read my full disclaimer.
This post contains affiliate links. All opinions are 100% my own.
CONTENT WARNING: This post mentions self-harm, suicide, and sexual abuse.
I guess you could say I was a later bloomer. I didn't have my first date, kiss, or relationship until I was 20 years old. But that never bothered me that much. I knew in my gut that I was waiting for the right guy.
I met my boyfriend my first day of work at my first job other than my years of being a pet sitter. There was an instant connection between us. Something just felt different. We both had a longing to be next to each other.
The first time we ever spent time with each other outside of work, I knew there was something incredibly special about him. I knew that there was something about him that I would never be able to find in someone else. I instantly felt that he was where I belonged.
Flash forward 3 years later, and I'm lucky enough to still be with my first love. And I've learned so much about myself during this time.
5 Life Lessons My First Love Taught Me
1. IT'S OKAY TO BE VULNERABLE
I used to be so emotionally closed off it wasn't even funny. It's like I didn't even know what crying or talking about how I was feeling even meant.
Still, the first time I ever hung out with my boyfriend, I opened up about so many things in my life. We both did, actually.
Conversations have never come as easy for me as they do with him. I can trust that I can literally talk to him about anything. Like, come on…He was the one who wanted me to start talking about my Aunt Flow. Or what we like to call my P.
And over the course of the past 3 years, I've written him so many letters expressing myself to him. I talked about the things I loved about him. I also wrote about the things I think we could improve on in our relationship.
Oh yeah. The first poem I wrote him landed me my first kiss. Go me!
2. IT'S OKAY TO FEEL
So freaking much has changed in my life over the course of our relationship. I discovered what really happened in my childhood, and I've lost family members because of it. My parents are going through a divorce, so I lost even more family members. This is on top of us getting word that my mom will have to live in an assisted living facility indefinitely.
Once again, I became swallowed by depression. My self-harm addiction was reawakened. My anxiety grew and grew, and I was eventually diagnosed with OCD. Everything fell down on me at once, and there have been too many times I wanted to end my life.
My boyfriend taught me that it's okay to not be okay. I can tell him when my depression symptoms are eating me alive. I can tell him that I need to leave a situation because my anxiety is too high.
He also taught me the most important life lesson. He has shown me that I don't have to live this way.
3. CHANGES WILL HAPPEN
Love changes you. My first love definitely changed me.
I'm so much of a better person because of him. Like I said, I'm a much more open person, and I actually show emotions now. I've also become a pretty good communicator, and I've even taken these aspects to other parts of my life as well.
Let's not forget, the person you love will also change. We've gone through my boyfriend starting college for the first time while balancing two jobs. I've watched him develop an even bigger passion for music as I encouraged him to make a career out of it. You can find his music here. I know. Shameless boyfriend plug.
But honestly, I really can't think of a single way I became a worse person after he entered my life.
4. IT'S A BALANCING ACT
I've learned more and more as our relationship has gone on that every single person is truly different, even if you have so much in common.
We believe in all the important life morals. But we are still each other's opposites.
He's a Libra. I'm a Gemini. He's an ENFP. I'm an INFJ. He's an extrovert. I'm an introvert. He lives in the moment. I'm always planning for the future. He's a spender. I'm a saver.
Despite all these differences, we are each other's missing puzzle piece. As corny as that sounds, I honestly believe we fill in each other's weak spots. What one person is lacking, the other person is there to help the other person along.
I worry all the time, and he tells me to not even think about it. He's afraid to dance. I tell him it's okay to look like an idiot. I truly love this about our relationship.
5. LOVE IS A CHOICE
Most people will tell you that you don't choose who you love. That might be the case, but you choose how you love someone. You make that choice every single day.
Sometimes love feels effortless. Sometimes it's date night and pillow talk before bed. Other times it's fighting through the bad and, sometimes, downright ugly.
You learn what you can live with and what you can not. You'll have to make compromises you don't want to make, and there will be plenty of sacrifices along the way.
But the end of the day, you choose how you show your partner love. You choose the words that come out of your mouth. You decide the actions you do or don't take.
If you're going through a rough patch, I highly recommend reading relationship advice out loud to each other. You can find so many articles on the internet, or you can even rent some self-help books from the library. This shows effort and commitment on both sides.
What did your first love teach you?
Related posts:
---
More recommendations
1.

BEATING 50 PERCENT
Navigator's Council: A Marriage Journal is both a weekly journal and a weekly rhythm for your marriage. The foundation of the journal is six questions that you'll ask each other once a week and record your answers. Each week also includes a short devotional and a week-long calendar to help foster good conversation and make sure you and your partner are on the same page.
2.

THE 5 LOVE LANGUAGES
We all have a love tank, and everybody loves and feels love differently. Words of Affirmation, Quality Time, Physical Touch, Receiving Gifts, and Acts of Service make up the five love languages. The 5 Love Languages has been a game-changer for me and my boyfriend. Very eye-opening.
3.

MEN ARE FROM MARS, WOMEN ARE FROM VENUS
Men Are from Mars, Women Are from Venus is a classic. For years, the theory behind it has helped save countless relationships. I know it's definitely opened my eyes to how men, like my boyfriend, communicate. It's helped us understand each other more, and I'm so grateful.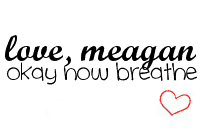 Facebook | Instagram | Twitter | Pinterest | Bloglovin' | YouTube