DISCLOSURE: I am not a mental health professional. If you need help finding a mental health care provider, call 1-800-662-HELP (4357) or visit Online Therapy to call, message, or video chat a certified therapist online for an affordable monthly price. This post contains affiliate links. As an Amazon Associate, I earn from qualifying purchases. I may receive compensation from Online Therapy or other sources if you purchase products or services through the links provided on this page. You can read my full disclaimer.
This post contains affiliate links. All opinions are 100% my own.
I'm a gamer, so when I heard that there were ways to earn money by playing games, I was sold. Why wouldn't I want to make money by something I really enjoy doing?
You probably won't be making a sustainable income from it, but extra spending money is always a good thing. You can save up for birthday or Christmas presents, or even that vacation you've always wanted it take.
Here are 7 ways I make extra money just by playing games.
Earn Side Income by Playing Games
SWAGBUCKS
You can earn up to 10 Swagbucks a day by playing games. That might not sound like a lot, but it truly adds up. There are currently 3 completely free games. Some of the other games cost a little bit of money to play them, but you'll earn some SB back. Plus, you can compete against other players for a chance to earn prizes.
You can also make money by answering surveys, watching videos, searching the web, and completing various activities. Through SB, you can even get cash back for your purchases.
Swagbucks is probably the easiest way to earn gift cards out there. Gift cards for places like Amazon, eBay, and Target start at just 300 SB, which converts into a $3 gift card. But I easily make at least $15 a month with Swagbucks.
Related post:
INBOX DOLLARS
I almost always have Inbox Dollars in the background whenever I'm on the computer, and it's one of my most used websites.
Click through the games and see which ones are free to play. Then you can practice them until you join GSN and compete to win. You can also play casino games and earn 18% cash back.
There's also a spin and win wheel. You can earn survey tokens, sweeps for raffles, and even instant cash prizes.
You can also make money by reading emails, watching videos, using the search engine, answering the daily poll and surveys, and completing different offers. I run the app on my phone whenever I'm watching TV or a movie.
If you sign up through my link, you'll automatically receive $5.00 into your account for a sign up bonus. You need to earn $30.00 before you can cash out for a check or prepaid Visa gift card. I've earned more than $40 in the past few months. It's a pretty effortless way to make extra cash.
LUCKTASTIC
Think of Lucktastic like a free lottery. You can win instant prizes, or you can use your tokens to enter drawings to win other prizes. You can even save up your tokens to cash out on gift cards.
You can send notifications to your phone when special scratch cards are out. They're only good for a couple hours, so it's good to scratch right away.
Lucktastic is one of my most used apps, and I've made more than $10 in the past couple months.
GRABPOINTS
GrabPoints is great, because you get to earn money for downloading and trying different gaming apps.
You can also get paid for watching to try and completing surveys. You can even answer trivia to earn money. GrabPoints also gives out random codes for free points throughout the day, so be on the lookout for those.
Be sure to use my referral code, TPSQ9N, when you sign up!
SHOWBOX
The Showbox app is a lot like GrabPoints. You get to get paid just for downloading different games on your phone.
Go on the app every day to earn a daily reward. You can also watch videos and complete different tasks to increase your earnings.
This isn't the fastest way to make money, but if you do a little bit every day, it'll add up. 1,400 cash-points equates to one dollar. You need at least 2,800 points to cash out for rewards like PayPal and Amazon gift cards.
If you sign up through my referral code, you'll get 100 cash-points to start with, which is a really good deal.
SHOPKICK
I like to think of Shopkick like a scavenger hunt. Shopkick is an app where you can earn free gift cards by earning kicks from walking into a store. You can also earn these kicks by scanning certain items that show up on your phone.
It's super simple and you can choose gift cards from so many stores, like Target, Best Buy, and Starbucks. You can even earn gas station gift cards!
You can use these gift cards to purchase your gifts, or you can even give them the gift card as a gift!
RECEIPT HOG
Receipt Hog is such an amazing cash-back app. All you have to do is scan your receipts, and you're on your way to getting paid.
You can also try your hand at slots to try and earn more coins. You can even link up your Amazon account and email address for more coin opportunities.
All you need in 1000 coins to start redeeming for PayPal or Amazon gift cards.
Related post:
Have you ever made money by playing games? Tell us in the comments below!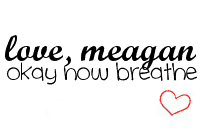 Facebook | Instagram | Twitter | Pinterest | Google+ | Bloglovin' | YouTube