DISCLOSURE: I am not a mental health professional. If you need help finding a mental health care provider, call 1-800-662-HELP (4357) or visit Online Therapy to call, message, or video chat a certified therapist online. This post contains affiliate links. As an Amazon Associate, I earn from qualifying purchases. I may also receive compensation from Online Therapy or other sources if you purchase products or services through the links provided on this page. You can read my full disclaimer.
My mom filed for divorce when I was 22, and I've seen every ugly imaginable. It was an awful, awful experience, and we're still dealing with the aftereffects.
Looking back at my parents' marriage, both my parents failed to make their marriage work. There was a lot of distance and absolutely no communication. They gave up on their love a long time ago.
I refuse to go down the same path of little effort. I choose to do everything I can to keep my love thriving.
Here are 6 marriage lessons I learned from my parents' divorce:
If you're having difficulty in your relationship, it might be helpful to
talk to an online couples counselor
! Using Talkspace makes couple's therapy super flexible and convenient, as you only need your phone or web browser.
6 Marriage Lessons I Learned From My Parents' Divorce
1.

THERE ARE SEASONS OF LOVE
I've heard of the seasons of love before. However, I didn't get a deeper understanding until I read Men Are from Mars, Women Are from Venus by John Gray.
Think of your relationship like a garden. If your relationship is to not only survive but to also thrive, it must be constantly tended to. Special care must be given.
You have to water your garden regularly. Weeds must be pulled, and new seeds must be sown to replace old ones. You must take the seasons, as well as unpredictable weather, into account. You must adapt to the ongoing changing seasons of love.
Related post:
2.

COMMUNICATION IS KEY
Communicate and try to discuss issues as they come up. Do not wait until you're ready to throw your brand new shoes at your partner's face. If something bugs you, it's best that they know as soon as possible. Habits are hard to break. Please don't let bad communication turn into a habit.
It's obvious that it's important to be completely honest. Try your best to not tiptoe around the subject, because it'll only make it worse down the road. And as you're being completely honest, try to be tender and compassionate towards your partner's feelings as well.
It's not good to start pointing fingers and playing the blame game. Avoid "You always do this to me!" Instead, use "I" language. Say something like, "I feel upset when you do this because…" Take turns between talking. If you have to interrupt, apologize before you do so.
3.

LEARN TO FIGHT FAIR
I think learning to fight fair has been one of the hardest things for me and my boyfriend. We both grew up in very argumentative environments, so we were so accustomed to the way we were doing things.
But being in love is a daily choice. And the longer I've been with my boyfriend, the truer those words become. You have to constantly adapt and grow as a person as your love evolves and goes through the seasons.
RULES FOR FIGHTING FAIR:
Have cooling off periods
Don't fight in public
Get rid of "always" and "never"
Get rid of "you" statements
Don't forget you're on the same team
Related post:
4.

FIND EACH OTHER'S LOVE LANGUAGE
We all have a love tank, and we all receive love differently. We also all give love differently.
How we love is one of The 5 Love Languages, There are 5 main love languages: Words of Affirmation, Quality Time, Acts of Service, Receiving Gifts, and Physical Touch.
It's so important to communicate with your partner, so you can both find out how you each receive love. Focusing on each other's primary love language can help both of you show your love in a way that is understood by both.
You can figure out your love language here. I highly recommend reading up on it more in this book. It's a #1 bestseller, and so many people have said it has saved their marriage.
5.

LOVE IS A CHOICE
Most people will tell you that you don't choose who you love. That might be the case, but you choose how you love someone. You make that choice every single day.
Sometimes love feels effortless. Sometimes it's date night and pillow talk before bed. Other times it's fighting through the bad and, sometimes, downright ugly.
You learn what you can live with and what you can not. You'll have to make compromises you don't want to make, and there will be plenty of sacrifices along the way.
But at the end of the day, you choose how you show your partner love. You choose the words that come out of your mouth. You decide the actions you do or don't take.
6.

SEEK PROFESSIONAL HELP
If you're going through a rough patch, I highly recommend reading relationship advice out loud to each other. You can find so many articles on the internet, or you can even rent some self-help books from the library. This shows effort and commitment on both sides.
If you can afford it, I highly recommend finding a therapist. Seeking help doesn't make you weak. You're not too good for therapy.
Choosing pride over the person you made a vow to is never worth it.
What are the love lessons you've learned from your parents? Tell us in the comments below!
Related posts:
---
Have You Tried Couple's Therapy?
If you're having complications in your relationship, it might be helpful to talk to a couple's counselor.
Did you know that there is affordable online couples therapy?
Talkspace is a super flexible option for couples counseling, as you only need your phone or web browser.
Benefits of Talkspace:
Won't have to physically visit therapist's office
Won't have to rearrange your lives or hire a babysitter
You and partner will share same therapist
You'll share a private online room
Communicate with your therapist whenever
What I love about Talkspace is that you can get incredible couple's therapy from the comfort of your own home.
---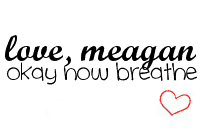 Facebook | Instagram | YouTube | Twitter | Pinterest