DISCLOSURE: I am not a mental health professional. If you need help finding a mental health care provider, call 1-800-662-HELP (4357) or visit Online Therapy to call, message, or video chat a certified therapist online. This post contains affiliate links. As an Amazon Associate, I earn from qualifying purchases. I may also receive compensation from Online Therapy or other sources if you purchase products or services through the links provided on this page. You can read my full disclaimer.
Although I've lived with mental illness my whole life, I am not a medical professional. If you need help finding a mental health care provider, call 1-800-662-HELP (4357) or visit BetterHelp to talk to a certified therapist online at an affordable price. This post contains affiliate links. You can read my full disclaimer.
You might not know it, but headaches are actually a common symptom of people who struggle with a mental illness. With mental illness comes a lot of stress, and stress oftentimes turns into headaches.
I struggle with headaches almost every day, and I have for probably the past 5 years or so. The worst part is they get in the way of me living a normal life.
In trying to not let them stop me from living the life I want to, I have 8 natural remedies that I use to help cure my headaches:
8 Natural Remedies for Headaches
1. WATER
Have you been drinking enough water? The first thing you should do is drink a big glass of water, because dehydration might be the cause of your headache.
Wait a couple minutes and see how you feel. Water almost always makes me feel less nauseous and more energized.
Trying adding ginger or lemon to your glass for added benefits.
Related post:
5 Simple Ways to Detox Your Body
2. NUTRIENT-RICH FOODS
When was the last time you ate? Hunger could be contributing to your headache.
Instead of reaching for a quick snack in chips, try reaching for more wholesome foods. Grab foods high in magnesium and potassium, like bananas, almonds, potatoes, and spinach.
3.

LIGHTS OFF
One of the main reasons I get headaches is because there is too much light. I have a very high sensitivity to light, and I almost always need the lights off in my house. It's really annoying, let me tell ya.
I suggest you go lay in a dark room for a while and just relax. If you must, buy better curtains if there is a lot of light being let into your house.
4.

BRING ON THE COLD
My dad used to put a cold, damp washcloth on my head when I was sick. I tried it a couple months ago to help remedy my headaches, and it worked like a charm.
When my headaches are pounding, I like to put a cold, damp washcloth on the back of my neck. It provides such instant relief.
If you're not about that life, you can also put a fan close to your body.
5.

TEA
Tea has so many freaking benefits, and there are so many different varieties. You're bound to find one that works for you.
Chamomile is my go-to tea. Peppermint tea also proves great relief. Just keep trying different kinds and figure out which one helps you the most.
Related post:
6.

MASSAGE
If you have a tension headache, try rubbing the temples of your forehead in small circular motions. This with help increase blood circulation, as well as relaxation.
Maintain pressure for about 15 seconds and then release. Repeat if your headache hasn't gone down at all.
7.

YOGA
Yoga might help to relieve symptoms of headaches by targeting specific areas of tension and stress.
The easiest pose you can do is to lay on your back as you put your legs up against the wall. This pose also can help ease anxiety symptoms by returning your heart rate to a more normal rate.
8.

TAKE A NAP
If all else fails, try taking a nap. Hopefully you'll wake up headache-free and feeling more rejuvenated for your day.
Stick to no more than 30 minutes, because that might make you feel like more crap.
What ways do you help remedy your headaches?
Related posts:
---
More Recommendations:
1.

ONLINE THERAPY
Better Help is the largest online counseling platform worldwide. It makes professional counseling available anytime, anywhere, through a computer, tablet or smartphone.
2.

RESILIENT BIG EBOOK BUNDLE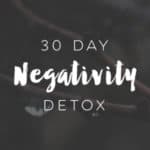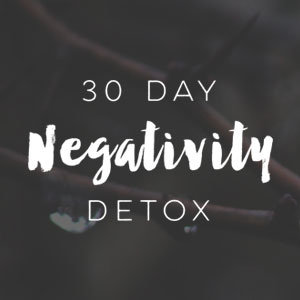 In the Resilient Big Bundle, you'll get 6 amazing personal development products, such as 30 Day Negativity Detox and Figure Out Your Life. All of these together would cost over $120 if you purchased them separately, but you'll get a big discount if you get the whole bundle.
3.

MENTAL HEALTH JOURNAL GUIDES
Rose Minded created three 52 week Mental Health Journal Guides. You can pick from anxiety, depression, and bipolar disorder. In the guides, you can find weekly gratitude, emotional intelligence, self-care prompts. Use the code meagan15 to get 15% off.
4.

SOCIAL ANXIETY TO SOCIAL SUCCESS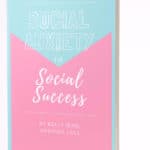 Social Anxiety to Social Success is an eBook Kel from Anxious Lass created. I've read countless ways to recover from social anxiety, and I still found new, important information in her book. The best part is it's written in a warm and relatable way.
5. BLESSING MANIFESTING DIGITAL PRODUCTS
Blessing Manifesting sells a bunch of digital products focusing on self-love and personal development, like the Self-Love Workbook Planner and Anxiety Workbook. You can either buy them in a digital version or physical copy.
6.

DREAMS INTO REALITY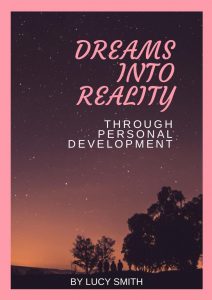 Dreams into Reality eBook covers different topics of personal development to improve your mindset and your life. It will help you overcome anxiety, limiting beliefs, fears, and become a much happier and more positive person.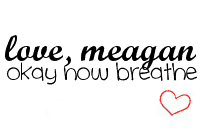 Facebook | Instagram | Twitter | Pinterest | Google+ | Bloglovin' | YouTube