DISCLOSURE: I am not a mental health professional. If you need help finding a mental health care provider, call 1-800-662-HELP (4357) or visit Online Therapy to call, message, or video chat a certified therapist online for an affordable monthly price. This post contains affiliate links. As an Amazon Associate, I earn from qualifying purchases. I may receive compensation from Online Therapy or other sources if you purchase products or services through the links provided on this page. You can read my full disclaimer.
It's so important to always have a well-stocked kitchen, especially a well-stocked plant-based pantry.
Believe it or not, a plant-based, vegan diet is the cheapest diet you can have.
You can buy so much of these products in bulk, and they last forever before they expire.
Having a well-stocked pantry makes food much more easily accessible.
And a well-stocked pantry means a lot of easy and lazy, yet super nutritious, meals.
Plus, you don't have to run to the store every day in order to make dinner.
Why a Vegan Pantry?
There are so many benefits of living a vegan lifestyle.
Top Reasons:
1. Ethical Reasons: With every fiber of my being, I believe there is no humane way to kill an animal that doesn't want to die.
It doesn't matter if they're "grass-fed" or "cage-free" – Plus, those are just fallacies with little to no merit.
A cat, dog, bunny, cow, chicken, turkey, goat all think, feel, and understand what's going on around them. The only difference is people's perception.
2. Healthier: Meat is classified as a carcinogen by the World Health Organization.
Eggs are filled with hormone on top of hormone, as they are essentially a chicken's menstrual cycle.
And humans are the only mammal to drink milk outside of infancy, and it happens to be another mammal's milk.
3. More Natural: Our teeth and digestive system much more resemble that of a herbivore than an omnivore.
Plus, if we were natural omnivores, like dogs, we would most likely chase after the cute bunny in our yard and try to catch and devour it.
4. Cheaper: While processed vegan foods might be more expensive, other vegan staples (like rice and beans) are some of the cheapest foods you can buy.
If you're looking for more reasons to go vegan, check out these vegan documentaries.
Whether you're plant-based or a regular ole omnivore, your pantry could really benefit from having these staples.
15 Delicious Staples of a Plant-Based Pantry
1.

BEANS
Beans are a huge staple for me. They're so versatile.
You can have them in soups, chilis, salads, and pasta dishes. You can even turn beans into veggie burgers or hummus.
Black beans
Pinto Beans
Chickpeas
Kidney Beans
Cannellini Beans
You can buy them canned, or you can buy them dry to save a little money.
2.

RICE / GRAINS
Another highly versatile plant-based staple is rice and other grains.
Basmati rice
Jasmine rice
Wild rice
Brown rice
Black rice
Oats
Quinoa
Lentils
Soybeans (Tofu)
There is not a day that goes by that I don't think about eating rice.
I could literally eat it every single day and not get tired of it.
3.

PASTA
Pasta is such a quick and easy meal.
Angel hair
Fettuccine
Spaghetti
Penne
Ditalini
You throw a meal together with sautéed vegetables and pasta, or you can even just pour some marinara sauce on top of some for a satisfying dinner.
I love throwing some chili on top of pasta as well.
4.

NUTS
I love adding nuts to my meals for an added crunch.
Cashews (Whole unsalted, halves) – So good for creamy or cheesy sauces!
Almonds (Whole, slivered)
Walnuts
Pistachios
Nuts are especially good with rice and salads.
You can even munch on a handful for a nice, quick snack.
5.

SEEDS
Seeds can also be thrown over your meals to had more crunch and nutrients.
Seeds are amazing in smoothies for added hidden nutrition.
6.

TOMATOES PRODUCTS
You can get so many different types of canned tomatoes.
Whole tomatoes
Diced tomatoes with onion and garlic
Diced tomatoes with green chili
Pasta sauce
Tomato paste
Tomatoes add so much flavor and depth to your dishes.
Throw a can or two in your pasta, chili, or Mexican dish.
7.

OTHER CANNED GOODS
While fresh or frozen fruits and vegetables are tastier and healthier, canned goods are good in a pinch.
Artichoke hearts
Black olives
Diced green chilis
Corn
Green beans
Mushrooms
I love adding black olives to so many dishes for an added touch of salty goodness.
8.

VEGGIE STOCK
Veggie stock is a huge staple in my pantry.
It's a super straightforward way to had a lot of flavor in a short amount of time.
Almost all my warm meals are made with some kind of veggie stock.
9.

POTATOES
Hello. Yum.
Yellow potatoes
Idaho potatoes
Red potatoes
Sweet potatoes
Potatoes are so versatile, and you'd be a strange, strange person if you didn't keep any in your pantry.
10.

ONION
Onion is pretty much a staple in all of my recipes.
Yellow onion
White onion
Red onion
Pearl onion
They add so much flavor, and they can be used in so many different types of dishes.
11.

GARLIC
Garlic is also another staple.
I chop it up and throw it in everything.
I absolutely love roasting some garlic in the oven. It adds a whole new element to your dish.
12.

BAKING INGREDIENTS
Vegan sweets are bomb. Plus, chocolate belongs in almost every dessert.
Flour
Brown sugar
Coconut/cane/maple sugar
Dairy-free chocolate chips
13.

TEA
Tea has so many benefits. I drink at least one cup a day.
For more tea I recommend, read 8 Amazing Teas for Anxiety and Depression.
14.

SEASONINGS
Cooking without seasonings is like having Christmas without presents.
Salt-free Italian blend
Black pepper
Pink Himalayan sea salt
Garlic powder
Onion powder
Cinnamon
Turmeric
Chili powder
Ginger
Parsley
Smoke paprika
Basil
Pro-tip: Trader Joe's has some of the best seasonings ever. You've gotta for sure try Chile Lime and Everything But The Bagel seasonings!
15.

CONDIMENTS
Once again, every pantry needs condiments. Condiments are life.
Soy sauce
Hoisin sauce
Barbeque sauce
Salsa
Apple cider vinegar
Coconut oil
Ketchup
Mustard
Maple syrup
Plant-Based Pantry Staples
Incorporating more whole-food, plant-based items into your diet may seem intimidating at first.
However, by looking at the staples featured in this list, the switch is not as intimidating as you'd think.
What staples do you try to keep in your pantry at all times?
Related posts: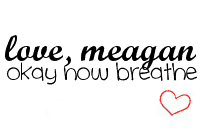 Facebook | Instagram | YouTube | Twitter | Pinterest | Bloglovin'