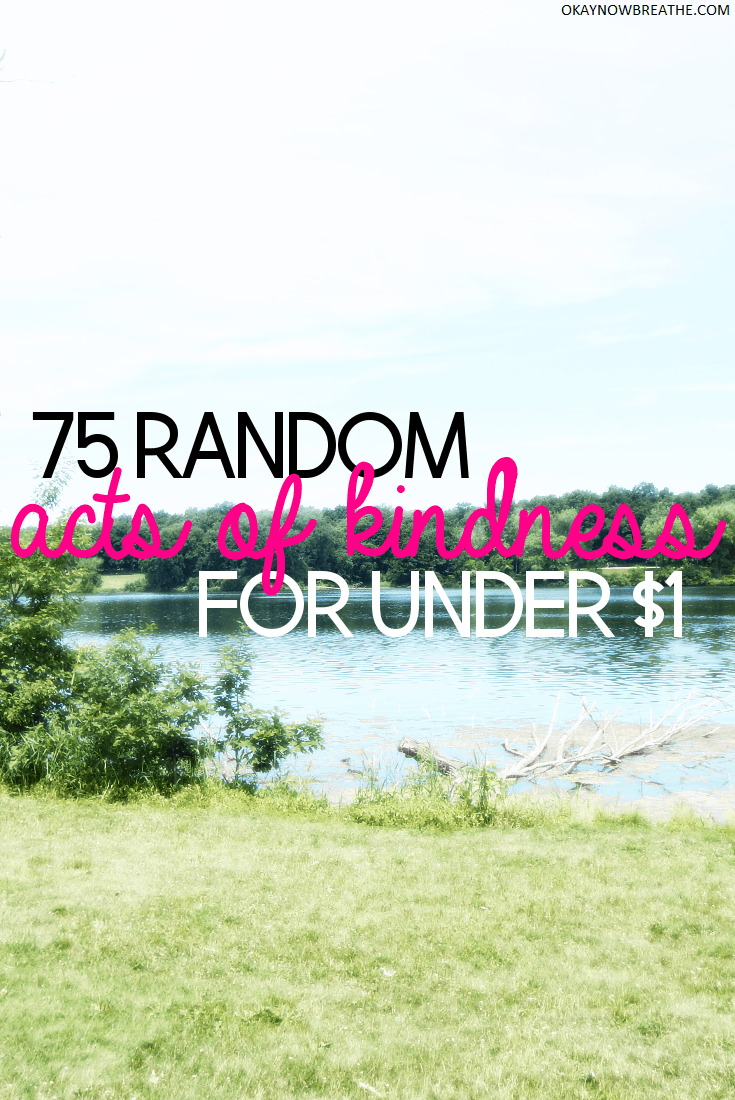 DISCLOSURE: I am not a mental health professional. If you need help finding a mental health care provider, call 1-800-662-HELP (4357) or visit Online Therapy to call, message, or video chat a certified therapist online. This post contains affiliate links. As an Amazon Associate, I earn from qualifying purchases. I may also receive compensation from Online Therapy or other sources if you purchase products or services through the links provided on this page. You can read my full disclaimer.
Although I've lived with mental illness my whole life, I am not a medical professional. If you need help finding a mental health care provider, call 1-800-662-HELP (4357) or visit BetterHelp to talk to a certified therapist online at an affordable price. This post contains affiliate links. You can read my full disclaimer here.
We all get so caught up in our own lives. Time always gets away from us, and we hardly have any time for ourselves. But you know what? It only takes a couple of seconds to make someone else's day.
It feels so good to give back, and I always do on any occasion I can get. I encourage everyone who is reading this post to spread kindness wherever you go. You never know. You just might save someone's life.
Here are 75 random acts of kindness:
75 Random Acts of Kindness for Under $1
Search with Goodsearch: Every time you search through Goodsearch, money goes to a cause of your choice
Purchase through smile.amazon.com: Every time you buy through Amazon, make sure you use smile.amazon.com in order to donate some back to charity
Stick up for someone being bullied: Show them that someone cares
Buy products that give back to charity: These are a few of my favorites
Put money in the tip jar: Not enough people do this
Become an organ donor: If you aren't already, you can sign up
Click to Give: All you gotta do is click the little button on each of the 10 websites to donate to various foundations
Let someone check out before you: If someone only has a few items, let them go ahead of you
Hold the elevator: Someone could be running late and you could help them be on time
Play Freerice.com: Free Rice is a non-profit website where every trivia question answered right goes to the World Food Programme
Volunteer: My favorite place to volunteer at is an animal shelter
Donate your hair: I donated mine to Locks of Love when I was 13.
Hold the door open for a stranger: Just wait a couple seconds for the person behind you
Write a nice comment instead of a mean one: Online is the easiest place to be a mean person. Say something nice instead
Let a car merge in front of you: Be a courteous driver
Write a thank you note: Show someone you truly appreciate them
Put spare change in donation boxes: You can always find them by the register
Surprise someone with dinner: Nothing says I love you like a homecooked meal
Donate your clothes: Declutter your closet and help someone in return
Help someone put their groceries in their car
Help someone who's struggling to hold the bags: Help them carry them inside
Use reusable bags: Help save the environment
Listen to someone who's struggling: Let them know you're there for them
Hand the waiter your dirty dishes: It's one less thing they have to worry about
Say yes to the dollar donation: Stores often ask for a dollar donation. Say yes this time
Give someone a back massage: After a long day of work, a massage could be just what someone needs
Pick up trash around the neighborhood: If you see garbage near a trash can, put it where it belongs
Recycle: Seriously. It's not that hard
Click with Care2: Click to donate to various causes
Give change to street performers: Compliment them on their talents
Let someone have your parking spot: Get some exercise and park a little further
Make soup for someone who's sick: Nothing taste like homemade soup does
Give a homeless person your leftovers: That might be their only meal all day
Always say please and thank you: Be polite and have manners
Tell someone to have a good day: And actually mean it
Put your shopping cart back: Make someone else's job easier
Clean up after yourself at the movies: Don't be a slob. There's always a garbage can on the way out
Put your phone away at the table: Engage in actual conversation
Give someone a hug who's having a bad day: A hug releases so many good hormones
Give a compliment: Make someone's day
Help shovel a neighbor's driveway: There was a snowpocalypse a few years back, and everyone in the neighborhood helped each other out.
Leave a positive note: Stick it on the bathroom mirror
Leave a letter: Put it in a library book
Text something encouraging: Let someone know you're proud of them
Write a handwritten letter: Forget about today's way of communicating
Be nice to someone you dislike: Be the bigger person
Offer to take pictures for a tourist: Take a picture for them, so the whole group can be included
Help someone with their homework: If you know the subject, don't let them struggle
Smile at a stranger: The world needs more smiles
Free Kibble: Answer questions on Free Kibble and donate food for animals
Tell someone what you like about them: Focus on internal qualities
Give out extra candy on Halloween: Spread the love and give some to service workers
Give directions to someone who's lost: Help release someone's anxiety
Give a generous tip to your waiter: They probably deal with crappy customers all day
Do someone else's laundry: I help sort my boyfriend's socks, because it's really not one of his talents
Exchange shifts at work: A coworker could really need it
Give away extra baked goods: Give them to your neighbors
Write happy messages with chalk: Put them on the sidewalk so everyone who passes sees it
Donate blood: It could save someone's life
Pay for a strangers meal: Pay for the person behind you in line
Help a friend look for a job: Search online for job postings
Be genuinely happy for someone: Celebrate their good news
Put change in the vending machine: Help pay for someone's food
Pack extra food: Give some to someone who forgot their lunch
Stop at a kid's lemonade stand: You might be there only customer
Donate canned goods: Your food pantry could really use them
Babysit for free: If they find a babysitter last minute, offer to help
Pet sit for free: Hang out with animals for free
Bring in your friend's mail: I always bring in my boyfriend's mail on my way to the door
Sign petitions: Look around and sign for causes you believe in
Answer4Earth: Every correct answer you give helps plant a tree
Play make-believe with a child: You're never too old
Dance with a stranger: Be someone's partner
Refuse to shop on Holidays: Let people have their Thanksgiving and Christmas
Say I love you: Don't be afraid to tell someone what they mean to you
Go ahead. Be kind. Just see how great you feel.
What ways do you show kindness to the world?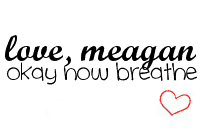 Facebook | Instagram | Twitter | Pinterest | Google+ | Bloglovin' | YouTube