DISCLOSURE: I am not a mental health professional. If you need help finding a mental health care provider, call 1-800-662-HELP (4357) or visit Online Therapy to call, message, or video chat a certified therapist online. This post contains affiliate links. As an Amazon Associate, I earn from qualifying purchases. I may also receive compensation from Online Therapy or other sources if you purchase products or services through the links provided on this page. You can read my full disclaimer.
Romantic Fall Date Ideas
Fall is just around the corner, and I absolutely can't wait for all the romantic fall date ideas!
Stunning colors, cozy sweaters, warm drinks, and lots and lots of cuddling. Adventurous activities, spooky nights, and crisp air.
What more could you want to help bring you closer to your partner?
If you're needing help with something in your relationship, it might be helpful to talk to an online couples counselor! Using Talkspace makes couple's therapy super flexible and convenient, as you only need your phone or web browser.
Fall time is the best
I hold autumn very close to my heart, because it's around the time my fiance and I started dating seven years ago.
The fall time is when fell in love.
We spent so much time together enjoying fall activities and growing more and more in love.
And it's with the help of my fiance that I came up with this list of 35 romantic fall date ideas.
Can you guess which ones he came up with?
Fun and Romantic Dates for Autumn
1.

PUMPKIN PATCH
Go to a pumpkin patch and help pick out each other's pumpkins.
Try and find the biggest, most goofy looking ones!
2.

GET LOST IN A CORN MAZE
Fill up a tumbler of hot cider, wear flannel, and hold hands while you get lost in a gigantic corn maze.
3.

LOOK AT HALLOWEEN DECORATIONS
When it gets too cold to walk, drive around town and award the house with the best Halloween decorations.
Which house has the most cartoony decorations? Which one has the scariest?
4.

HORROR MOVIE MARATHON
Snuggle up to each other with popcorn and have a horror movie marathon.
I highly recommend watching the Conjuring series.
More on horror movies:
5.

DISNEY HALLOWEEN MARATHON
If horror movies aren't your style, how about some Disney classics like Hocus Pocus, Halloweentown, or Under Wraps?
More Halloween movies:
6.

ATTEND FRIGHT FEST
If your local amusement park has a Halloween theme during the fall time, make an adventurous date out of it.
For example, Six Flags has Fright Fest every year.
7.

HAVE A BONFIRE
Spend a night outside next to a bonfire.
Roast some marshmallows and maybe invite other couples and have a double date.
8.

WATCH GHOST ADVENTURES
It's basically mine and my fiance's Sunday night ritual to watch taped episodes of Ghost Adventures.
9.

GO ON A GHOST TOUR
Have you ever been on a ghost tour? Whenever I travel, ghost tours are number one on my activity list.
You can find fantastic ghost hunting deals on Groupon.
10.

GO ON A CEMETERY TOUR
Like ghost tours, Groupon has excellent deals on cemetery tours.
11.

PLAY HORROR VIDEO GAMES
Until Dawn is an incredible, legit horror game.
My fiance also really recommends the Resident Evil games.
More on video games:
12.

DECORATE YOUR HOUSE & YARD
You can find a bunch of awfully cheap decorations at Dollar Tree.
Also, check your local thrift stores for decor items. A lot of the times you can find handmade, one-of-a-kind pieces!
13.

MAKE SPOOKY TREATS
There's a ton of unique, spooky treat recipes on Pinterest.
14.

BAKE A PIE
Bake a pumpkin or apple pie together.
15.
MAKE A HAUNTED GINGERBREAD HOUSE
Instead of making a Christmas gingerbread house, make a haunted house!
Decorate with orange, black, and purple candies and sprinkles, candy corns, and black licorice.
16.

VISIT THE FARMER'S MARKET
Buy some in season, fall veggies and go home and make a mouthwatering, homemade vegetable soup together.
17.

TELL GHOST STORIES
Grab a flashlight, turn off the lights, and tell your favorite ghost story.
18.

READ FROM GHOST STORYBOOKS
If you don't want to make up your own ghost story, rent some ghost storybooks from the library and read them out loud to each other.
Turn off all the lights and tell the stories by candlelight.
19.

GO APPLE PICKING
Go to an apple orchard and fill a basket of delicious apples.
20.

CARVE A PUMPKIN
Buy a pumpkin from a pumpkin patch or grocery store and carve out the best Jack-O-Lantern you possibly can.
Do you prefer scary or goofy Jack-O-Laterns?
21.

GO HIKING
Set your sights on the changing leaves and breathe in the crisp air.
Plus, no more bugs!
22.

HAVE A FALL PHOTOSHOOT
The colors are breathtaking this time of year, and it's the perfect time to take some couple's pictures.
23.

GO ON A HAYRIDE
If you're up to it, go on a haunted hayride.
24. RAKE THE LEAVES & PLAY IN THEM
Who said jumping in leaves was only for kids?
25.

PLAY GHOST IN THE GRAVEYARD
Go back to your childhood roots and play Ghost in the Graveyard.
26.

VISIT A HAUNTED HOUSE
It seems like every year, haunted houses get scarier and scarier.
Also, if you haven't watched Houses October Built, what are you waiting for?!
27.

GO SEE A DRIVE-IN MOVIE
Drive-In theaters are kind of rare these days, but if you're lucky enough to live by one, grab a blanket and watch a movie under the stars.
28.

WATCH CHARLIE BROWN
Tune in for It's the Great Pumpkin, Charlie Brown.
It's a true classic!
29.

ATTEND A FOOTBALL GAME
Bring a blanket and snuggle up to each other on the bleachers as you root for your favorite team.
30.

HAVE A COSTUME CONTEST
See who can come up with the scariest or funniest costume.
Bonus points if you use whatever you already have in your home.
31.

STARGAZE
Grab a blanket, head to your roof, and cuddle underneath the stars.
32.

TAKE A DAY TRIP
Explore a nearby town as one last adventure before the weather gets too cold.
Can you spot historic landmarks and learn more about the history?
33.

RENT A CABIN IN THE WOODS
Stay the night in a cozy cabin surrounded by delicious fall colors.
Did you know you can rent an entire cabin of Airbnb for cheaper than a hotel room? Get $35 OFF your first visit with my link!
34.

SNUGGLE UP TO A FIRE
Put on fuzzy socks and grab a cup of hot apple cider and snuggle up next to your fireplace.
Bonus points if it's nighttime, and you have all the lights off.
35. ATTEND A FALL FESTIVAL
Ride the fun rides under beautiful fall foliage and decorations.
Romantic Dates for Fall
Fall time is a wonderful time to become closer to your partner and grow more in love.
What are your favorite fall date ideas?
Tell us in the comments below!
More date ideas:
---
Have You Tried Couple's Therapy?
If you're having complications in your relationship, it might be helpful to talk to a couple's counselor.
Did you know that there is affordable online couples therapy?
Talkspace is a super flexible option for couples counseling, as you only need your phone or web browser.
Benefits of Talkspace:
Won't have to physically visit therapist's office
Won't have to rearrange your lives or hire a babysitter
You and partner will share same therapist
You'll share a private online room
Communicate with your therapist whenever
What I love about Talkspace is that you can get incredible couple's therapy from the comfort of your own home.
---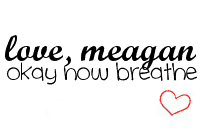 Facebook | Instagram | YouTube | Twitter | Pinterest
Fun and Romantic Fall Date Ideas