DISCLOSURE: I am not a mental health professional. If you need help finding a mental health care provider, call 1-800-662-HELP (4357) or visit Online Therapy to call, message, or video chat a certified therapist online for an affordable monthly price. This post contains affiliate links. As an Amazon Associate, I earn from qualifying purchases. I may receive compensation from Online Therapy or other sources if you purchase products or services through the links provided on this page. You can read my full disclaimer.
Save Money on Christmas Gifts
Christmas can seem like one big stressful rollercoaster when you need to save money on gifts.
Sure, Christmas is the time for family gatherings and a bunch of holiday cheer for all to hear.
However, preparing for the holiday season can be incredibly stressful and hard on your wallet.
I hate worrying if I'll have enough money to spend on gifts.
It almost makes gift-giving unbearable.
Luckily, I've found a lot of resources to help make some side income to help lessen the strain.
Try implementing these 12 money-saving strategies to help your dollar stretch far this Christmas.
1.

RAKUTEN
You've probably heard about Rakuten (formally known as Ebates) by now, but have you actually started using it?
Rakuten gives you cashback for pretty much all of your online purchases.
With over 2,500 stores listed, you can find countless unique stores to purchase your gifts this holiday season.
It's also incredibly easy to get cashback for the purchases you're already making.
All you need to do is go to the Rakuten website and click on the website you want to purchase from.
Then you just do your shopping as you normally would.
Rakuten also has a browser extension so you'll never miss a cash back opportunity!
If you use my link to sign up, you'll earn a FREE $10 gift card.
2. TOP CASHBACK
TopCashback is very similar to Rakuten in the way that you can earn cashback from your online purchases.
The difference is there's no threshold limit, so you can cash out at any amount.
However, there is a delay from when you make a purchase to when you can actually make a payout.
Another difference is a lot of the times TopCashback and Rakuten offer different cashback percentages.
What I love to do is compare cashback percentages between them, and then I'll use whichever one is the highest.
If you have both the Rakuten and TopCashback browser extensions, you can quickly compare.
3.

SURVEY JUNKIE
I've been a member of Survey Junkie for years, as it quickly became one of my favorite survey panels.
Within a day of joining, I already earned $5.00 with very minimal effort.
The surveys are interesting and only take a couple of minutes of your time.
Even if you don't qualify for the survey, you'll be compensated for your efforts.
My pro-tip is to check back throughout the day to maximize your earnings.
I earn $10 every month with Survey Junkie, which will end up saving you $120 on Christmas presents if you keep up with it throughout the year.
Sign up for Survey Junkie FREE here!
4.

SWAGBUCKS
Another super easy way you can afford your loved one's presents this holiday season is to earn Swagbucks.
You can earn these little bad boys a number of ways.
You can search the web, answer surveys, watch videos, earn cash back, and even play games.
Once you earn enough SB, you get to cash them in for your favorite store's gift card.
Most of them have been used to purchase Christmas gifts through Amazon, eBay, and Target.
Swagbucks is one of my favorite companies to use, and I've never had a bad experience with them.
Since joining Swagbucks back in 2015, I've earned over $840 total.
Just for signing up with my link, you'll earn a $5 BONUS.
More on Swagbucks:
5. PAID VIEWPOINT
PaidViewpoint is another way I earn some extra income to help pay from Christmas gifts.
I love PaidViewpoint, because you'll get paid for every survey you take.
Plus, the surveys are 10 very simple questions, which means they have the shortest surveys available.
The more surveys you answer, the more you qualify for.
Payment for each survey starts at $0.10, and you should expect at least one new survey a day.
You can cash out with PaidViewpoint once you earn $15, which is a fantastic deal.
6.

INBOX DOLLARS
Through Inbox Dollars, you can make money by reading emails, using the search engine, answering the daily poll and surveys, and completing different offers.
I almost always have the TV part of this site playing in the background whenever I'm on the computer.
I also run the app on my phone when I'm watching TV or a movie.
It's a pretty effortless way to make extra cash.
If you sign up through my link sign up through my link here, you'll automatically receive $5.00 into your account as a sign-up bonus.
7. SHOPKICK
Shopkick is an app where you can earn free gift cards by earning kicks from walking into a store.
You can also earn these kicks by scanning certain items that show up on your phone as well as scanning your receipts.
It's truly incredibly simple and you can choose gift cards from so many stores, like Target, Best Buy, and Starbucks.
You can even earn gas station gift cards!
You can use the gift cards you earn from Shopkick to purchase your gifts, or you can even give them the gift card as a gift!
8. TARGET CIRCLE
Target Circle, previously known as Cartwheel, is exclusive to Target.
But if you're like me, you love Target so using Circle is a no-brainer.
Circle offers discounts on hundreds of items from every category there is.
Most items are 5% off, but you can even find items that are 30% off.
Every week, new items are added.
The best part is that you can use these offers over and over again, and you can even pile them on top of other coupons and sale prices.
On top of that, use your Target RedCard in addition to Target Circle.
You can either get the RedCard as a credit card or debit card, and you'll still get an additional 5% on all purchases.
Stack the savings:
I almost always shop online when I'm making a purchase from Target.
With a RedCard, you'll get free shipping on every purchase!
I'll use TopCashback (TopCashback usually has a higher cash back percentage for Target than Rakuten does), use Target Circle, and then use my RedCard.
Super savings!
9. DOLLAR TREE
You can find plenty of presents for your loved ones at Dollar Tree.
They have toys, makeup, candles, books, and so much more.
All for just a dollar!
If you're thinking, how good could something be if it only costs a dollar?
There was a time when more than 80% of my makeup collection came from Dollar Tree.
Plus, all the organizational helpers in my house are from Dollar Tree.
Different store locations carry different products, so be sure to scope them all out to get the most out of this holiday season!
More on Dollar Tree:
10. GROUPON
Does your loved one deserve an hour deep tissue massage?
Or have they always wanted this really expensive cologne you just never understood the concept of cutting off your entire left leg to get?
Well, this is where Groupon comes into play.
You can get anything from a simple hairbrush to an 8-day tour of Italy with airfare included.
Everything is at a discount price, so now's the time to get your loved ones something out of the ordinary.
You can purchase Groupon gift cards through Swagbucks, so that means even more savings!
11. LIVING SOCIAL
Does your loved one complain about cleaning the house all the time?
Check out Living Social and make an appointment with a local cleaning service.
Living Social is very similar to Groupon, except that they have a lot more local deals to offer.
I love that you get to learn about new companies in the area that you never even heard of!
Plus, Living Social has a whole section dedicated to gifts, so it's easy to pick out the perfect one for your friends and family!
12.

TING PHONE SERVICE
Another fantastic way to save money for Christmas presents is to switch to a more affordable phone company.
I switched to Ting back in 2015, and now my phone bill is on average $11.
Yes, $11!
(It used to be $23 before I switched most of my texting to Skype to save even more money!)
Why is Ting so affordable?
With Ting, you only pay for what you use.
Ting is a non-contract phone company where you pay as you go.
The only set-in-stone thing you have to pay each month is $6.00 for each device you own.
Other than that, you pay for only as much text, calls, and data you use.
Each category is then split into levels. Think of them as your t-shirt size: XS, S, and so on, all the way to XL+.
Here is an exclusive link to get $25 off when you switch to Ting today!
Save Money on Gifts This Christmas
The holidays sure can put a financial strain and stress on a lot of people.
Luckily, there are numerous ways to help lift that burden.
For a recap, here are the 10 ways you can save money on Christmas presents this year.
What ways have you helped save money when buying Christmas gifts?
More ways to save this holiday season: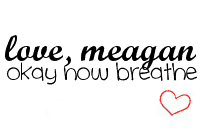 Facebook | Instagram | YouTube | Twitter | Pinterest
12 Ways to Save Money on Christmas Gifts