DISCLOSURE: I am not a mental health professional. If you need help finding a mental health care provider, call 1-800-662-HELP (4357) or visit Online Therapy to call, message, or video chat a certified therapist online for an affordable monthly price. This post contains affiliate links. As an Amazon Associate, I earn from qualifying purchases. I may receive compensation from Online Therapy or other sources if you purchase products or services through the links provided on this page. You can read my full disclaimer.
This post contains affiliate links. All opinions are 100% my own.
My name is Meagan and I'm a big Swagbucks advocate.
I'll tell anyone and everyone about this company, because they reward you with free gift cards with just a couple minutes a day.
Read below to find out what Swagbucks is, how to earn them, and how do redeem them. Plus, if you sign up through my link, they'll give you a $5 BONUS.
Swagbucks Review: Is it Legit?
WHAT IS SWAGBUCKS?
Swagbucks is a place where you can earn free cash fast! All you have to do is complete simple tasks like answering surveys, searching the web, watching videos, and even playing games. That's how easy it is!
Every Swagbuck is essentially $0.01. It might not sound like a lot, but I promise you, it adds up! I've been using SB for a little over four years now. And in that time, I've earned almost $800. To this day, I cash out through PayPal or Amazon gift cards every single month.
I've tried several other companies, like ZoomBucks and Inbox Dollars, but Swagbucks always came out on top. And I love Inbox Dollars!
SB can either be used on the computer or on your phone through an app, so you can earn SB at your convenience.
HOW DO YOU EARN?
There are several ways you can earn from Swagbucks:
Vote in daily poll: Every day, you'll earn 1 SB just for answering the daily poll.
Answer surveys: The fastest way to rack up SB is to answer surveys. I'll try to answer a couple each week. The best part is if you don't qualify for a survey, you'll still earn 1 SB for trying.
Watch videos: Through their mobile app, SBTV, you can earn 10 SB every day by watching videos. Online, you can earn up to 500 SB (which is a $5 gift card!). Pro-tip: I usually run the videos while I do something else.
Play games: There are 3 free games in which you can earn up to 10 SB a day. Pro-tip: SB rewards you every other game you play, and it doesn't matter the score!
Search the web: Make SB your default search engine. Earn points at random.
Shop through Swagbucks: You've probably heard of EBATES by now. Well, SB also allows you to earn SB back for shopping online.
Swag codes: Check throughout the day for free swag codes. You can even be notified on your phone.
Daily bonus: Reach your goal every day, and earn a bonus. At the beginning of each month, you'll be rewarded.
Refer-a-friend: For every friend you refer, you'll earn 10% of their earnings for life!
If you put just ten minutes aside every day, you can easily earn 500 SB by the end of the month. That means you can cash it in for a $5 gift card of your choice once a month, every month. That means you'll be saving an absolute minimum of $60 a year.
I usually earn between $15 and $25 a month, depending on how much effort I put in.
HOW DO YOU REDEEM?
Gift cards start at $3, which is only 300 SB, and go all the way up to $250.
When you're ready to redeem your gift card, all you have to do is click "Redeem SB." There are so many types of gift cards available, and it's super easy to find what you're looking for. They're broken down into denominations, and you can even search if you're looking for a particular brand.
You'll be asked to verify that it's you through your email, or you can answer a security question.
You won't receive physical gift cards, because they are eGift cards. But don't freak out. Using them is super simple! With a smartphone, they can easily be scanned and redeemed at your favorite store or restaurant, such as Target and Starbucks.
It's even easier to use these gift cards online. Just pull up your eGift card access code and enter in the numbers when you're ready to check out.
You can stack many of these gift cards at one checkout. I know Amazon has no limit!
If that's not enough, some of the gift cards even offer discounts. You'll save $3, so you'll be able to earn even more SB!
Like I said earlier, I redeem at least one gift card every month!
YES, IT'S LEGITIMATE!
Okay, so you're probably wondering if Swagbucks is legitimate. Well, I can attest that Swagbucks is a very legitimate company. Plus, I would never recommend anything I don't use myself.
Whenever I wanted to cash out, I have received the gift cards I ordered, and the longest it's ever taken to receive them was a week.
I've also been able to use them whenever I wanted with no hassle. I've cashed out PayPal, Visa, Amazon, Target, and eBay gift cards, and they've worked every single time!
Plus, if you sign up through my link, they'll give you a $5 BONUS.
Have you ever used Swagbucks to make money? What other ways do you earn side income?
Related posts: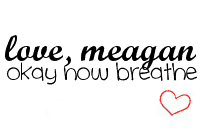 Facebook | Instagram | Twitter | Pinterest | Bloglovin' | YouTube