DISCLOSURE: I am not a mental health professional. If you need help finding a mental health care provider, call 1-800-662-HELP (4357) or visit BetterHelp to call, message, or video chat a certified therapist online for an affordable monthly price. This post contains affiliate links. As an Amazon Associate, I earn from qualifying purchases. I may receive compensation from Better Help or other sources if you purchase products or services through the links provided on this page. You can read my full disclaimer.
This post contains affiliate links. All opinions are 100% my own.
I've heard of the seasons of love before. However, I didn't get a deeper understanding until I read Men Are from Mars, Women Are from Venus by John Gray.
Think of your relationship like a garden. If your relationship is to not only survive, but to also thrive, it must be constantly tended to. Special care must be given.
You have to water your garden regularly. Weeds must be pulled, and new seeds must be sown to replace old ones. You must take the seasons, as well as unpredictable weather, into account. You must adapt to the ongoing changing seasons of love.
To further explain, here are the four seasons of love and what they actually mean:
4 SEASONS OF LOVE & WHAT THEY MEAN
1. SPRINGTIME OF LOVE
Springtime is the blissful honeymoon stage. This is when we first fall in love. Everything is flowers and butterflies, and we feel like we'll be happy forever.
It feels like nothing could go wrong, because it feels like we were made for each other. Our partner is our perfect fit. Our love feels eternal.
Springtime is a magical time when everything seems perfect and works effortlessly. It feels automatic.
2.

SUMMER OF LOVE
During summer, we realize our partner is not as perfect as we once thought. Our partners will let us down. They're human and make mistakes.
Summer is the season where frustrations and disappointments arise quite frequently. Many couples no longer want to work on their relationship. We're not always happy, and it's no longer easy to give or receive the love we need.
In order to make it to fall, we must nurture our partner's needs. We must also ask for the love we need.
Summer is filled with lots of communication and hard work. We must nurture our relationship by pulling weeds and provide extra watering during the stress of the hot sun.
Things that might help during summer:
3.

AUTUMN OF LOVE
Fall has come, which means we get to harvest the results of our dedication during summer. During the fall, we experience a more fulfilling and deeper love. Love comes from a more honest intensity.
We accept and understand our partner's imperfections, as well as our own. We know we're not perfect and we're human.
Because we worked so hard in the summer, we can relax more. We have more time to enjoy the love we created.
4.

WINTER OF LOVE
Winter is a time for rest, reflection, and rejuvenation within ourselves. It's a season of solitary growth when we need to look into ourselves for love and fulfillment.
Now is the time in relationships where we experience our own unresolved pain, and we begin to focus on inner healing.
Men tend to hibernate. Women sink into their emotions. It can be a lonely time where we might feel hopeless. We might blame ourselves and forget how to love and nurture our partner.
However, after loving and healing ourselves through the dark winter of love, we are blessed with feelings of hope, love, and possibilities. We open our hearts to the springtime of love.
To take away…
There are some things I don't agree with in Men Are from Mars, Women Are from Venus. However, I still recommend it because it will definitely help give you insight on certain things about yourself and your relationship. I know it certainly helped put things in perspective, even if I didn't agree with everything.
And just like the real weather, these seasons don't always seem to go in order. Some seasons might last a short time, and some seasons might seem to go on forever. That's only the natural progression of love.
To keep the magic of love alive, we have to be flexible. We must cater to our partner's needs. We also must focus on healing and loving ourselves.
Related posts:
---
More recommendations
1.

BEATING 50 PERCENT
Navigator's Council: A Marriage Journal is both a weekly journal and a weekly rhythm for your marriage. The foundation of the journal is six questions that you'll ask each other once a week and record your answers. Each week also includes a short devotional and a week-long calendar to help foster good conversation and make sure you and your partner are on the same page.
2.

THE 5 LOVE LANGUAGES
We all have a love tank, and everybody loves and feels love differently. Words of Affirmation, Quality Time, Physical Touch, Receiving Gifts, and Acts of Service make up the five love languages. The 5 Love Languages has been a game-changer for me and my boyfriend. Very eye-opening.
3.

MEN ARE FROM MARS, WOMEN ARE FROM VENUS
Men Are from Mars, Women Are from Venus is a classic. For years, the theory behind it has helped save countless relationships. I know it's definitely opened my eyes to how men, like my boyfriend, communicate. It's helped us understand each other more, and I'm so grateful.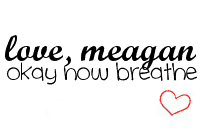 Facebook | Instagram | Twitter | Pinterest | Bloglovin' | YouTube