DISCLOSURE: I am not a mental health professional. If you need help finding a mental health care provider, call 1-800-662-HELP (4357) or visit Online Therapy to call, message, or video chat a certified therapist online for an affordable monthly price. This post contains affiliate links. As an Amazon Associate, I earn from qualifying purchases. I may receive compensation from Online Therapy or other sources if you purchase products or services through the links provided on this page. You can read my full disclaimer.
This post contains affiliate links. All opinions are 100% my own.
I think we all want to save money, but most of us don't make that much effort to actually do so. Or maybe we're good at saving money one month, but the next month, we're back to our old ways.
The best way to start saving money is to start spending more wisely. We don't need the best new thing all the time.
Here are 6 common things I will never spend my money on:
6 Common Things I Will Never Spend My Money On
1. POPULAR PHONE COMPANY
I will never go back to a popular phone company again. A lot of people don't even know that their phone bill can actually be affordable.
I've been using Ting for almost two years now, and it's such a huge money saver! Each month, you only pay for how much talk, messages, and data you used. My phone bill is at most $30. My old phone bill with AT&T was $80 a month. That means I save $50 a month with Ting. That's a savings of $600 a year!
Before I switched to Ting, I used AT&T for about 8 years. The service was never great, and there were hidden fees that popped up from time to time.
I have never had a single problem with Ting. It's such a straight-forward concept, and their customer service is outstanding.
Through my link only, you will get $25 OFF your first phone bill!
Related post:
2. NAME BRAND PRODUCTS
I used to be one of those people who believed that store brand or generic brands weren't as good as their brand name counterparts. Oops.
From food to skincare to over the counter medicine, chances are your local store carries a generic version. If you check the labels, the ingredients are almost always the same.
Not only are generic brands just as good as name brands, they are much cheaper as well. Just think how much we could've saved over the years.
3. NEW CAR
The next time I buy a car, I'm almost 100% sure I will buy a car that is a couple years old.
My car is a 2005 Chevy. It's rusted, but it's reliable and gets me from Point A to Point B.
I constantly hear stories of people getting stuck in the leasing scenario where they constantly have to lease a new car every few years. Unfortunately, anything could happen and you could potentially get in a car crash any day. Plus, the value of your car is constantly going down, so a new car isn't really an investment at all..
Melvin might not be the most handsome to look at, but I will drive him as long as I can.
4. ANIMAL PRODUCTS
Before you get your panties in a bunch, hear me out. A whole foods, plant-based diet is the healthiest and cheapest diet you could possibly ever have.
My boyfriend spends only about $70 a week on a cart filled with fruits and vegetables for the two of us. Think about spending less than $300 on an entire months worth of groceries. We hardly ever eat salads, and we still get all our protein and calcium that our bodies need.
Fruits, vegetables, beans, and grains are so much better for you. We buy more frozen fruits and vegetables than we do fresh, because it's even more cost effective.
Even if you don't switch to a completely plant-based diet, try incorporating more fruits, vegetables, beans, and rice into your diet. Your body and budget will thank you.
Related posts:
5. NEW DVDS
I love movies, and I watch at least one every day that I get the chance. I can't even begin to tell you how many I own. But no way is this girl going to spend $20 on a brand new DVD.
There are so many ways to save on movies. Download Netflix. Check your local thrift stores. You can even rent DVDs from your local library for completely free.
If you really want to get the movie as soon as it comes out, save up on Swagbucks gift cards and buy it off of Amazon or eBay for much cheaper. Or even free!
6.

CABLE
I still live at home, so this one doesn't really apply to me right now. But I do know once I do move out, I won't pay for cable.
Cable is super expensive, and you're just going to be stuck paying for a bunch of channels you never even watch.
There are so many alternatives, like Netflix, Hulu, YouTube Red, and Amazon Prime. More and more streaming services keep popping up, and I can tell the future is only going to make more.
What things don't you buy in order to save money?
---
More recommendations
MONEY MAKING
SWAGBUCKS: Swagbucks lets you earn free gifts cards by answering surveys, watching videos, and playing games. Over the two years I've been using, I've earned more than $520, and it remains my most used money making site. Just for signing up with my link, you'll earn a $5 BONUS. Read my review Earn $25 Dollars Every Month with Swagbucks.
EBATES: Every time I shop online, I use Ebates. It's my favorite way to earn CASH BACK from the things I'm already going to buy. Don't forget to install the browser add-on for more ways to earn and save money. If you use my link to sign up, you'll earn a FREE $10 gift card.
IBOTTA: Ibotta is an easy and convenient app that allows you get CASH BACK for the shopping at the grocery store. You can also use it on your computer at home. Join through my link and get a $10 BONUS.
---
MONEY SAVING
TING: With Ting, my average phone bill is $26, which mean I save over $50 each month alone. The service is much more reliable than what I had with AT&T. Plus, almost every area of the US has coverage. When you sign up through my link, you'll receive $25 OFF your first bill. Read review My Phone Bill is Always Under $30 with Ting.
DOLLAR TREE: Unlike most "dollar" stores, every item at Dollar Tree is at the most ONE dollar. One my absolute favorite places to buy decorations and makeup is Dollar Tree.
GROUPON: Any time I'm looking to spend quality time with someone, the first place I look is Groupon. There are countless ways to save from activities to household items.
---
TRAVEL
AIRBNB: Do you know that you can rent an entire place from AirBnB for about the same price, or even less, than a hotel? It's the perfect way to save money and have more room while you travel. The best part is using AirBnB is a great way to dive deeper into the culture of where you're staying. Use my link when you sign up and get $40 OFF your first trip.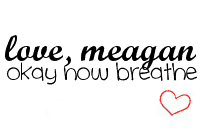 Facebook | Instagram | Twitter | Pinterest | Google+ | Bloglovin' | YouTube