DISCLOSURE: I am not a mental health professional. If you need help finding a mental health care provider, call 1-800-662-HELP (4357) or visit BetterHelp to call, message, or video chat a certified therapist online for an affordable monthly price. This post contains affiliate links. As an Amazon Associate, I earn from qualifying purchases. I may receive compensation from Better Help or other sources if you purchase products or services through the links provided on this page. You can read my full disclaimer.
This post contains affiliate links. All opinions are 100% my own.
There are some big differences when it comes to men and females, because men and women essentially speak different languages. Meaning, we tend to communicate very differently. If you've ever read Men Are from Mars, Women Are from Venus, then you probably know what I'm talking about.
And for the majority of women, actions speak louder than words. The little things tend to matter the most for women.
These 25 things men can do to score big points with women are focused on the little things that are filled with big love.
If you haven't read 25 things women can do to score big points from men, go check it out now!
25 Things Men Can Do to Score Big Points From Women
1. Validate her feelings when she's upset
2. Give her uninterrupted quality time. Especially away from your cellphone!
3. Maintain eye contact when she's talking to you
4. Resist the temptation to solve her problems by listening to her and asking questions
5. Plan a date several days in advance instead of the night of
6. Pick the restaurant instead of putting that decision on her
7. Greet her immediately with a hug and kiss when you get home
8. Kiss her goodbye when you leave
9. Call her and let her know you're going to be late
10. Treat her in ways you did at the beginning of your relationship
11. Surprise her with unexpected flowers
12. Open the door for her
13. Display affection in public and especially around your friends
14. Pay more attention to her than others in public
15. Tell her "I love you" multiple times throughout the day
16. If she's feeling sick, make her some homemade soup
17. If she cooks, offer to do the dishes for her
18. Offer to help her when she's feeling tired
19. Say thank you when she does something for you
20. Write her a meaningful love letter
21. Remember to put the toilet seat down
22. Show her a song that reminds you of her
23. Ask her specific questions about her day that show you were paying attention to what she was planning on doing
24. Tell her what's going on in your head
25. When she asks for support, don't make her feel wrong for asking
To wrap up…
If you haven't checked out 25 things women can do to score big points from men, go read it out now! Also, take a look at the best-selling book, Men Are from Mars, Women Are from Venus. It'll give you a better view of the general differences between men and women.
What are some ways men can score big points from women that aren't listed above? Share in the comments below!
Related posts:
---
More recommendations:
1.

BEATING 50 PERCENT
Navigator's Council: A Marriage Journal is both a weekly journal and a weekly rhythm for your marriage. The foundation of the journal is six questions that you'll ask each other once a week and record your answers. Each week also includes a short devotional and a week-long calendar to help foster good conversation and make sure you and your partner are on the same page.
2.

THE 5 LOVE LANGUAGES
We all have a love tank, and everybody loves and feels love differently. Words of Affirmation, Quality Time, Physical Touch, Receiving Gifts, and Acts of Service make up the five love languages. The 5 Love Languages has been a game-changer for me and my boyfriend. Very eye-opening.
3.

MEN ARE FROM MARS, WOMEN ARE FROM VENUS
Men Are from Mars, Women Are from Venus is a classic. For years, the theory behind it has helped save countless relationships. I know it's definitely opened my eyes to how men, like my boyfriend, communicate. It's helped us understand each other more, and I'm so grateful.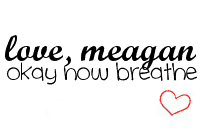 Facebook | Instagram | Twitter | Pinterest | Bloglovin' | YouTube