DISCLOSURE: I am not a mental health professional. If you need help finding a mental health care provider, call 1-800-662-HELP (4357) or visit Online Therapy to call, message, or video chat a certified therapist online for an affordable monthly price. This post contains affiliate links. As an Amazon Associate, I earn from qualifying purchases. I may receive compensation from Online Therapy or other sources if you purchase products or services through the links provided on this page. You can read my full disclaimer.
If you're looking for the best vegan cookbooks for beginners out there, then look no further.
When you're starting out on your vegan journey, cooking might feel overwhelming and intimidating.
But plant-based cooking does not have to be complicated.
In fact, vegan food is essentially the same as conventional food, just with a few swaps.
This makes cooking simple and straightforward!
And if you're thinking, "Why the heck would anyone eat vegan?" Well, here are some eye-opening benefits.
Benefits of Plant-Based Diet
1. Ethical Reasons: With every fiber of my being, I believe there is no humane way to kill an animal that doesn't want to die.
It doesn't matter if they're "grass-fed" or "cage-free" – Plus, those are just fallacies with little to no merit.
A cat, dog, bunny, cow, chicken, turkey, goat all think, feel, and understand what's going on around them. The only difference is people's perception.
2. Healthier: Meat is classified as a carcinogen by the World Health Organization.
Eggs are filled with hormone on top of hormone, as they are essentially a chicken's menstrual cycle.
And humans are the only mammal to drink milk outside of infancy, and it happens to be another mammal's milk.
3. More Natural: Our teeth and digestive system much more resemble that of a herbivore than an omnivore.
Plus, if we were natural omnivores, like dogs, we would most likely chase after the cute bunny in our yard and try to catch and devour it.
4. Cheaper: While processed vegan foods might be more expensive, other vegan staples (like rice and beans) are some of the cheapest foods you can buy.
If you're looking for more reasons to go vegan, check out these vegan documentaries.
Since going vegan, I've expanded my eating horizons more than I ever did when I was vegetarian for 11 years.
For the past 3 years, I've eaten more fulfilling, more nutritious, and more gratifying meals than ever before.
For the best beginner-friendly, mouthwatering vegan cookbooks on Amazon, keep on reading.
17 Mouthwatering Vegan Cookbooks on Amazon
1. VEGANIZE IT
Veganize It: Easy DIY Recipes for a Plant-Based Kitchen is a must for anyone looking for simplicity, yet an explosion of flavor.
With well over 150 recipes, you'll find a variety of mouthwatering meals.
Standout Recipes:
Pretzel-Crusted Cheddary Log
Hearts of Palm and Artichoke Cakes
Chickpea Flour Omelets
From pantry staples to more elaborate meals, there's something in Veganize It for everybody!
2.

VEGAN MEXICO
One of my favorite types of food is Mexican, so Vegan Mexico: Soul-Satisfying Regional Recipes from Tamales to Tostadas is a staple in my home.
You'll find anything from salsas and soups to tamales and enchiladas.
Standout Recipes:
Creamy Green Enchiladas
Veracruz-Style Empanadas
Cocoa-Pistachio Churros
Vegan Mexico is loaded with decadent recipes just waiting to be eaten.
3. THUG KITCHEN
If you don't like profanity, then stay clear from Thug Kitchen: The Official Cookbook: Eat Like You Give a F*ck.
I, for one, don't give a f*ck.
Covering breakfast, lunch, and dinner, you'll find countless tastebud-happy recipes.
Standout Recipes:
Braised Winter Cabbage and Potatoes
Tortilla Soup
Silky Roasted Red Pepper Pasta
On top of the original Thug Kitchen Cookbook, there are two more editions released.
Other Thug Kitchen Cookbooks:
It doesn't matter which Thug Kitchen Cookbook you choose, because they're all freaking delicious.
4.

VEGAN DESSERTS
As the name implies, Vegan Desserts: Sumptuous Sweets for Every Season includes dessert recipes for spring, summer, fall, and winter.
Standout Recipes:
S'mores Pie
Banana Split Cheesecake
Cherry-Berry Peanut Butter Cobbler
While some recipes are more complex, they're all equally delicious.
5. VEGAN COMFORT CLASSICS
I am vegan for the animals. So while health is a wonderful addition to a plant-based diet, I live for the yummy, mouthwatering dishes I grew up with.
With more than 100 tasty recipes, Vegan Comfort Classics is a must for any comfort food lover.
Standout Recipes:
The Nacho Cheese
Mac & Cheese Onion Rings
Stuff Crusted Pizza
Be sure to check out the creator, Hot For Food, out for recipe sneak peeks.
BUY ON AMAZON
6.

FORKS OVER KNIVES
A whole-foods, plant-based diet has never been easier than with Forks Over Knives ― The Cookbook: Over 300 Recipes for Plant-Based Eating All Through the Year.
This cookbook includes over 300 delicious recipes, so you're guaranteed to find one that suits your tastebuds.
Standout Recipes:
Singapore Noodles
North African Chickpeas and Vegetables
Stir-Fried Bok Choy and Rice in Garlic Sauce
Be sure to watch the Forks Over Knives documentary, which was an important step in helping me transition to veganism.
7.

VEGAN RECIPES IN 30 MINUTES
Vegan Recipes in 30 Minutes: A Vegan Cookbook with 106 Quick & Easy Recipes is exactly as the name implies.
Fast and straightforward recipes that produce flavorful results in 30 minutes or less.
Standout Recipes:
Tempeh Reuben Sandwich
Coconut and Curry Soup
Seitan Barbeque Sandwich
If that's not enough, the cookbook also comes with a 7-day meal plan to help set you up for success.
8.

AFRO-VEGAN
Afro-Vegan: Farm-Fresh African, Caribbean, and Southern Flavors Remixed blends African, Carribean, and southern cuisines into one fantastic vegan cookbook.
Standout Recipes:
Savory Grits with Slow-Cooked Collard Greens
Smashed Potatoes, Peas, and Corn with Chile-Garlic Oil
Creamy Coconut-Cashew Soup with Okra, Corn, and Tomatoes
If you're new to these types of flavors, this is the perfect cookbook to get you started!
9.

THE VEGAN COLLEGE COOKBOOK
For wonderfully simple and inexpensive recipes, go for The College Vegan Cookbook: 145 Affordable, Healthy & Delicious Plant-Based Recipes.
Standout Recipes:
Hot and Sour Tofu Soup
Ramen Noodle Bowl
Chili-Lime Black Bean Burgers
You won't find any processed faux meats in any of the recipes, meaning these meals are incredibly fresh and healthy!
10.

VEGAN RICHA'S INDIAN KITCHEN
Whether you're wanting to enjoy Indian cooking, try some new spices, or add more protein to your meals, Vegan Richa's Indian Kitchen: Traditional and Creative Recipes for the Home Cook is for you!
Standout Recipes:
Street Style Tempeh Wraps
Onion Chile Fritters
Butter Seitan Curry
With 150 recipes to choose from, Vegan Richa's Indian Kitchen is a fantastic option for anyone looking for delicious and nutritious meals.
11.

THE VEGAN INSTANT POT COOKBOOK
For anyone who has an Instant Pot, The Vegan Instant Pot Cookbook: Wholesome, Indulgent Plant-Based Recipes is a very smart choice!
Standout Recipes:
Breakfast Enchilada Casserole
Vegetable Paella
Lentil-Walnut Gyros with Tzatziki
The Vegan Instant Pot Cookbook houses 90 colorful, nourishing meals. It's hard to not want them all!
12.

THE SUPER EASY VEGAN SLOW COOKER COOKBOOK
If you don't have an instant pot, but have a slow cooker instead, The Super Easy Vegan Slow Cooker Cookbook: 100 Easy, Healthy Recipes That Are Ready When You Are is where it's at.
Standout Recipes:
Baked Potato Tacos
Golden Garlic Rice
Soyrizo Enchilada Chili
All the recipes are set it and forget it. Such a great option for busy people, or people who don't like to cook!
13.

CHLOE FLAVOR
The recipes in Chloe Flavor: Saucy, Crispy, Spicy, Vegan are packed with undeniable flavor.
Vegans will delight in Chloe's creations and omnivores won't miss the meat in the slightest.
Standout Recipes:
Black Forest Cherry Cake
McVegan Breakfast Sandwich
No-Huevos Rancheros
These recipes prove that vegan cooking is anything but bland.
Other Chloe Cookbooks:
14. VEGAN FOR EVERYBODY
Vegan for Everybody: Foolproof Plant-Based Recipes for Breakfast, Lunch, Dinner, and In-Between is a great beginner vegan cookbook.
With more than 200 vibrant recipes, this cookbook has something satisfying for everyone.
Standout Recipes:
Spicy Basil Noodles with Crispy Tofu, Bok Choy, and Bell Peppers
Kale Chips
Pesto Pizza with Fennel and Cauliflower
Both committed vegans or those looking to spice up their kitchen will salivate over these recipes!
15.

FUSS-FREE VEGAN
Being vegan doesn't have to be complicated or boring.
Fuss-Free Vegan: 101 Everyday Comfort Food Favorites, Veganized is filled with decadent meals that will satisfy any craving.
Standout Recipes:
Better Than Take-Out Veggie Pad Thai
Lasagna Fit for a King (or Queen)
Easiest Gravy in the World
You don't want to miss this drool-worthy cookbook!
16.

FAST AND EASY VEGAN COOKBOOK
Fast & Easy Vegan Cookbook: 100 Mouth-Watering Recipes for Time-Crunched Vegans says it all.
Quick and simple, delicious vegan recipes.
Standout Recipes:
Bac'n Broccoli Rice Skillet
Simple Spicy Tostadas
Mushroom Sloppy Joe Sandwich
You'll even find gluten-free, nut-free, oil-free, or soy-free recipes!
17.

VEGAN COMFORT COOKING
For heavenly comfort food, buy Vegan Comfort Cooking: 75 Plant-Based Recipes to Satisfy Cravings and Warm Your Soul.
Standout Recipes:
"I Can't Believe It's Vegan" Roasted Garlic Alfredo
Pizza Party Pull-Apart Bread
Mind-Blowing Jalapeno Queso
You won't believe how tasty these recipes are!
Vegan Cookbooks for Beginners
Vegan cooking doesn't have to be complicated.
In fact, the best vegan cookbooks for beginners featured on this list shows you why!
What cookbook are you most looking forward to using? Let me know in the comments below!
For More Vegan-Related Posts:
---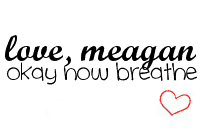 Facebook | Instagram | YouTube | Twitter | Pinterest | Bloglovin'