DISCLOSURE: I am not a mental health professional. If you need help finding a mental health care provider, call 1-800-662-HELP (4357) or visit Online Therapy to call, message, or video chat a certified therapist online. This post contains affiliate links. As an Amazon Associate, I earn from qualifying purchases. I may also receive compensation from Online Therapy or other sources if you purchase products or services through the links provided on this page. You can read my full disclaimer.
Subscription boxes are like
surprise gifts
you receive every month. They're the perfect pick-me-up and something to look forward to every month.
Being a vegan, it's quite difficult to find subscription services that offer vegan and cruelty-free products.
Luckily, I've found 7 of the best vegan subscription boxes you need to try this month that include both food and beauty options.
7 Vegan Subscription Boxes You Need to Try This Month
1.

VEGAN CUTS
At Vegan Cuts, they make it easy for their members to discover new vegan companies. They have three boxes to choose from, as well as special limited edition boxes.
1. Snack Box: From chips to cookies and sodas to teas, each month they'll send 10 or more vegan goodies
straight to your door. ($22.95 USD per month)
2. Beauty Box: Each month you'll receive a delivery of 4-7 new beauty products to try, ranging from cosmetics
to luxurious skincare. ($22.95 USD per month)
3. Makeup Box: Quarterly box with 4 or more full-size makeup products to match each season. ($39.95 USD per month)
Vegan Cuts also has a regular marketplace that you can use to shop for your favorite vegan goodies.
2.

PETIT VOUR
Every month with Petit Vour, you'll receive 4 products valued between $45-$60. Enjoy a mix of makeup, hair care, body and skincare curated to match your specific beauty profile. (The box is $18 USD per month)
Their website also allows you to shop for your favorite vegan essentials, from beauty and makeup to clothes and accessories.
3.

THE VEGAN KIND
The Vegan Kind is the UK's most popular subscription boxes for vegans. Choose from monthly, quarterly, 6‑monthly or annual billing. You can cancel anytime.
1. Lifestyle Box: 5 to 8 cruelty free and vegan products delivered to your door every month. Worldwide delivery.
2. Beauty Box: A mix of skincare, cosmetics and beauty products delivered quarterly. UK delivery only.
Like the other subscription companies, they have a marketplace that you can buy products directly from.
4.

THE VEGAN BOX
The Vegan Box is Australia's go-to vegan subscription box company. They have two boxes to choose from.
1. Get Snacking Box: Receive a box of 5 to 8 assorted yummy snacks. Occasionally withsuperfoods, skincare and lifestyle products, in a combination of full size, travel size and sample size. Ships worldwide. ($26.95 AUD per month)
2. Pamper Yourself Box: Receive a box bursting with skin-loving goodies, ranging from full size, sample size and travel sized items, always valued at over $70 AUD. Ships only to Australia every other month. ($49.95 AUD per month)
You also have the option to check off if you want the snack products to be gluten free.
5.

HEALTHY SURPRISE
There are two vegan snack subscription boxes to try with Healthy Surprise. They also include a paleo option.
1. Classic Box: 15 all-natural vegan snacks delivered monthly straight to your door. ($42.92 USD per month)
2. Big Box: 21 all-natural vegan snacks delivered right to your door each month. ($63.74 USD per month)
Be sure to also check their online store for other snacks and personal care items.
Coupon: Get 15% OFF.
6. LOVE GOODLY
Love Goodly offers two curated subscription boxes filled with eco friendly and nontoxic products.
1. Bi-Monthly: Enjoy 4 to 5 full size beauty, wellness, and lifestyle products delivered every other month. ($29.95 USD per month)
2. VIP Bi-Monthly: Get one more full-size product than their regular box. ($47.95 USD per month)
They also make it super easy to shop for other vegan and cruelty-free options with their marketplace.
7.

URTHBOX
UrthBox is the best way to discover healthy new snacks and beverages delivered right to your door every month. They also offer other diet preferences besides vegan.
1. Mini: 6 snacks for the casual snacker. ($19.99 USD per month)
2. Small: 12 snacks for the part-time snacker. ($29.99 USD per month)
3. Medium: 18 snacks for the happy snacker. ($39.99 USD per month)
4. Large: 25 snacks for the pro snacker. ($49.99 USD per month)
UrthBox also has a point system that allows you to buy products at a discounted price!
Coupon: Get $10 OFF $30!
Related posts:
What are your favorite subscription boxes to subscribe to? Let us know in the comments below!
---
Did you know that there is online therapy?
Online Therapy is a complete online therapy toolbox.
Your therapy toolbox includes:
Live video, voice, or text chat session with your therapist
8 easy-to-follow sections, including 25 worksheets
Activity plan, journal, and tests
Yoga and meditation videos
What I love about Online Therapy is that there are several life-changing options and therapists available, and you don't even have to leave the comfort of your home.
This means you never need to worry before getting help.
Get 20% off your first month with my exclusive link.
---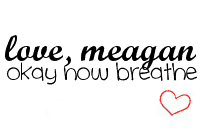 Facebook | Instagram | YouTube | Twitter | Pinterest