DISCLOSURE: I am not a mental health professional. If you need help finding a mental health care provider, call 1-800-662-HELP (4357) or visit Online Therapy to call, message, or video chat a certified therapist online. This post contains affiliate links. As an Amazon Associate, I earn from qualifying purchases. I may also receive compensation from Online Therapy or other sources if you purchase products or services through the links provided on this page. You can read my full disclaimer.
This post contains affiliate links. All opinions are 100% my own.
I write a lot about mental health on this blog. What you might not realize is that I'm also a big lover of the environment, and I believe in experimenting in all the ways we can help it.
We live in a pretty lazy world that relies too much on the convenience of disposable products. But these things go straight to the landfill, and there are few products that can actually be recycled. Pretty scary to think about.
You might be thinking that eco-friendly products cost more, and that's why you continue to purchase disposable ones. However, you'll be amazed at how quickly you can save money throughout the year by replacing your old products with these 8 simple ways to save money by saving the environment.
8 Ways to Save Money While Saving the Environment
1.

USE THREDUP
ThredUp is essentially an online thrift store. Unlike a traditional thrift store, all the clothes are highly inspected to ensure they're the best quality. The items are then sorted by brand, type, and size, and you can even find brand new items with tags!
Shopping at secondhand stores is an amazing way to save money while saving the environment. Fast fashion is a horrible industry where the workers are treated like a commodity.
I highly recommend watching The True Cost to learn more about the true horrors of the fast fashion industry.
Use my link and get $10 off your first purchase!
2.

NO PAPER PLATES
All you do is throw money into the garbage when you use paper plates. Let's be honest, most paper plates suck, so you end up having to buy the more expensive ones just your food doesn't fall directly on the floor.
Buying real plates don't have to cost an arm and a leg. They even have nice quality plates at Dollar Tree, which hellooooo, everything is a frugal dollar!
3.

NO ZIPLOC BAGS
Ziploc bags are another completely wasteful product that is harmful to the environment. You have to buy a variety of sizes, and all they do is go directly into the landfill. Plus, they take countless years to decompose.
I prefer reusable silicone food storage bags, because they can, obviously, be used over and over again. Invest in some high-quality ones, because they will last you years and years.
4.

PLASTIC SILVERWARE
I know, I know. The last thing you wanna do is wash a million dishes after you throw a party. But think about it: plastic cutlery is such a waste of money.
If you must buy plastic silverware, make sure you don't throw them out. Put them in the sink to be cleaned and used over and over again.
Your wallet and the environment will thank you.
5.

NO PLASTIC WATER BOTTLES
Do I even need to explain why you shouldn't buy plastic water bottles?
Invest in a water filter and a Hydro Flask water bottle. Seriously, a Hydro Flask will keep your water cold for 24 hours.
No harmful chemicals will be able to leech into your water, which is very important for your overall health.
6.

NO PAPER TOWELS
Oh, paper towels. Convenient? Yes. Worth it? Absolutely not.
I think we all have old t-shirts or towels that we can turn into a paper towel replacement. It's a super affordable alternative to having to consistently buy these paper products that go directly into the garbage.
Just wash them after getting them dirty, and they can be reused over and over.
7.

NO PAPER NAPKINS
I think there's a reason that the majority of restaurants don't use paper napkins. Because they're just so wasteful.
You can recycle old hand towels, or you can purchase these from Amazon for a fraction of what you'd be spending on paper napkins annually.
8.

NO PLASTIC BAGS
I realize that the plastic bags you get from grocery stores don't actually cost you money. But it takes years and years for those annoying plastic bags to decompose.
Plus, did you know that there are stores that will give you money off your transaction every time you use a reusable bag? Target and Whole Foods give you 5 cents off per bag each time you shop.
Just think about how much good you'd be doing for the earth.
What ways do you save money by helping the environment?
Related posts: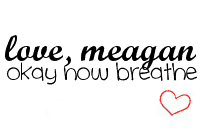 Facebook | Instagram | Twitter | Pinterest | Google+ | Bloglovin' | YouTube