DISCLOSURE: I am not a mental health professional. If you need help finding a mental health care provider, call 1-800-662-HELP (4357) or visit Online Therapy to call, message, or video chat a certified therapist online. This post contains affiliate links. As an Amazon Associate, I earn from qualifying purchases. I may also receive compensation from Online Therapy or other sources if you purchase products or services through the links provided on this page. You can read my full disclaimer.
Okay, I'll say it. If you date a vegan, it will be the most eye-opening experience you'll have.
Not only is a plant-based diet the healthiest diet you can have, it is by far the most compassionate and rewarding lifestyle you can have.
And that, my friends, is super sexy.
Here are 12 reasons why you should date a vegan:

If you're having difficulty in your relationship, it might be helpful to talk to an online couples counselor! Using Talkspace makes couple's therapy super flexible and convenient, as you only need your phone or web browser.
12 Reasons to Date a Vegan
1. WE'RE A CHEAP DATE
No need to work overtime when you're dating someone who doesn't eat meat.
Because let's face it, we can usually only order from a choice of three appetizers, and appetizers are always less expensive than a full entree.
Looking to make a fancy meal from scratch?
Buying beans and other meat substitutes at the grocery store is also less expensive than purchasing from the meat section.
Related post:
8 Ways to Dine on a Budget
2. WE'RE HAPPIER
No crabapples here.
For the most part, meat is wired up with unnatural hormones that will go straight into the bloodstream once consumed.
Those hormones affect us from the inside out.
Eating fruits and vegetables have been scientifically proven to make us healthy and happy.
We have more energy for everyday tasks, and we're more calm to relax next to after a long day.
The best part? We're also less likely to get angry and raise our voice at you.
So, hello, happy relationship.
3. WE'RE CREATIVE
Half of the time, there really isn't much food in the house that we can actually eat.
All the leftovers have some sort of food obstruction we can't eat.
This is how we learned to whip up creative meal ideas on the spot.
Only got boxed pasta, frozen corn, canned black beans, and a block of vegan cream cheese?
Well, it's time to boil the pasta and saute all these fine ingredients together.
Viola. You've got yourself a yummy vegan meal in minutes.
4.

WE MAKE GROCERY SHOPPING FUN
Speaking of food, we'll make grocery shopping an incredibly fun date.
You'll be fascinated by all the food you haven't discovered yet.
Now's your time to learn about tempeh and our love for Amy's frozen foods.
You'll learn why the organic section is our favorite place on Earth.
Not to mention, your budget will thank you too.
Related post:
5. WE'RE CONFIDENT
You're either a vegan or you're not. There's no in between.
We had to be confident in our choice to stop eating meat, and we have to uphold our confidence all the days following.
We have to be confident when we tell our waiter to hold the cheese and bacon on our fries.
We have to be confident when we go over to Grandma and Grandpa's house, and they want you to eat spaghetti with their homemade meat sauce.
And we have to be confident enough to tell you that we want you to cook a nice vegan dinner for just the two of us.
And ya know what? Confidence is just plain sexy.
Related post:
6.

WE'LL INTRODUCE YOU TO A WHOLE NEW WORLD
Your eyes will open up to the world so much more once you date a vegan.
You'll see the way we're judged every day, and you'll see the criticisms we face.
You'll see us struggling to even order food when we go out, because a salad isn't going to cut it this time.
Before my boyfriend started dating me, he had no idea how inconvenient it is for a vegan to live in a world full of meat-eaters.
Every single thing takes thought and patience. It takes a lot of determination just to live as a vegan every day.
7. WE'LL TEACH YOU A THING OR TWO
For most of us, being a vegan isn't just about not eating meat. It' consumes our whole lifestyle.
You'll learn why we don't buy products tested on animals or wear real leather.
You'll learn why we can't put marshmallows in our hot chocolate, or why we are wary of eating the rice that looks so damn good at our favorite Mexican restaurant.
8. WE'RE STRONG-WILLED
As vegans, we are constantly mocked for our choices.
I can't even begin to tell you how many times people ask me where I get my protein from. Like, why do you care so much all of a sudden?
Being vegan, we know what we want and how to achieve it.
We're goal-oriented. And we are determined little mofos.
Anything we want, we'll already take it like it's already ours.
If we want you in our lives, be prepared to stay here a while. You'll love it anyways.
9.

WE'RE SUPPORTIVE
Let's be real. We know what it's like to not have people support us for putting our steak knives down for good.
The few people who actually do support our decision are our favorite kind of people. We wanna be your favorite person too.
We're going to support you in your dreams and passions when it seems like no one else will.
We're going to push you to get the degree you've always wanted.
We're going to push you into a career that you've always dreamed about having, but you never thought you could do it.
We're going to support you till the cows come home.
10. WE'RE LESS JUDGMENTAL
It's more common that a meat-eater would "never" date a vegan than it is for a vegan to never date a someone who eats meat.
Reality check: If we only chose to date vegans or vegetarians, our dating pool would drain out tremendously.
And like I said before, we barely get any support for our choice of not putting meat into our stomachs.
We hate being judged for it, so we're not going to go around and judge other people for their different lifestyle choices.
11. WE'RE COMPASSIONATE
Though many meat-eaters claim that they know the horribly inhumane ways cows, chickens, and pigs are killed, the majority of us vegans chose to stop eating meat because of this exact reason.
We believe so wholeheartedly in animal rights that we see the graphic and inhumane ways on every plate sitting before us.
These compassionate qualities stem far past just animal rights.
We love human rights too, and if we're given a chance, we'll treat you like royalty.
Related post:
12.

WE LOVE HARDER
Whether or not you're getting some nookie, vegan diets produce more hormones.
Yes, I'm talking about loooooooove hormones.
This means, we're better snugglers and lovers.
We want that closeness from you, and we'll treat it like it's sacred.
And guess what! Did you know that vegans actually smell and taste better than those who eat meat?
What's not to love about dating a vegan?
Would you ever date a vegan? Let me know in the comments!
Related posts:
---
Have You Tried Couple's Therapy?
If you're having complications in your relationship, it might be helpful to talk to a couple's counselor.
Did you know that there is affordable online couples therapy?
Talkspace is a super flexible option for couples counseling, as you only need your phone or web browser.
Benefits of Talkspace:
Won't have to physically visit therapist's office
Won't have to rearrange your lives or hire a babysitter
You and partner will share same therapist
You'll share a private online room
Communicate with your therapist whenever
What I love about Talkspace is that you can get incredible couple's therapy from the comfort of your own home.
---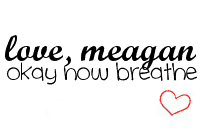 Facebook | Instagram | YouTube | Twitter | Pinterest