DISCLOSURE: I am not a mental health professional. If you need help finding a mental health care provider, call 1-800-662-HELP (4357) or visit Online Therapy to call, message, or video chat a certified therapist online. This post contains affiliate links. As an Amazon Associate, I earn from qualifying purchases. I may also receive compensation from Online Therapy or other sources if you purchase products or services through the links provided on this page. You can read my full disclaimer.
We are at a time where it is vital to make zero waste swaps for our traditional products.
Our beautiful earth is rapidly declining, and the way society lives simply isn't sustainable.
While I don't abide by a completely zero waste lifestyle, we can all swap our old products with more low waste products.
Why Switch to Zero Waste Products:
There are so many benefits to switching to a more zero waste lifestyle.
1. Better for the environment: Plastic is quickly covering our beautiful planet, and plastic takes hundreds of years to break down.
2. Better for the animals: With so much plastic, animals are ingesting it or getting trapped in it, killing them off.
3. Better for the wallet: Zero waste products are a fantastic investment that end up saving you hundreds of dollars.
4. Better for us: Traditional products are usually laced with chemicals, pesticides, and other harmful, hidden materials. Zero waste products are more natural and straightforward.
The switch doesn't have to happen overnight, but these 21 zero waste swaps are practical, affordable, and life-changing.
21 Outstanding Zero Waste Swaps Available on Amazon
1. BAMBOO TOOTHBRUSHES
I purchase KoolerThings Bamboo Toothbrushes to replace the traditional plastic toothbrushes.
Not only are the bristles soft, but the toothbrushes are also biodegradable, compostable, and eco-friendly.
They come in a pack of eight, so they'll last you a long time.
You can even split the toothbrushes among several family members. The toothbrushes might all look the same, but they're all individually numbered.
2. RECHARGEABLE BATTERIES
Rechargeable batteries are a painless low waste swap.
I've bought Powerowl rechargeable batteries, and they are a fantastic replacement for traditional one-use batteries.
One other expense I want to note is that you'll need to buy a charger for your batteries.
It says that rechargeable batteries can be charged over 1,200 times.
Just think about how many one-use batteries you would have to throw away in that time.
3.

MICROFIBER MAKEUP REMOVER
I received microfiber makeup remover cloths as a gift about a year back, and it's been an absolute gamechanger.
Not only are they better for the environment than traditional makeup wipes, but they also remove makeup better too.
All you need is some warm water, and you're good to go!
You'll be amazed at how much money you save!
4.

REUSABLE SHOPPING BAGS
Swapping out traditional plastic grocery bags with reusable shopping totes is one of the simplest changes you can make for the environment.
These grocery bags can hold up to 50 pounds worth of groceries, replacing 2 to 3 traditional grocery bags.
The shopping bags are resistant to rips and are waterproof. They are also machine washable, which is fantastic!
Pro-Tip: Keep a few in your car at all times, so you'll never be without them.
5.

REUSABLE PRODUCE BAGS
Reusable produce bags are an absolute must, if you want to cut down on your carbon footprint.
Colony Co. Reusable Produce Bags come in a variety of sizes for all your produce needs.
They are certified organic, machine washable, and come in plastic-free packaging.
They even have the tare weight on brightly colored labels, so the cashier can easily find it and deduct the bag's weight.
6.

REUSABLE STORAGE BAG
Single-use Ziploc bags can easily be replaced with reusable storage bags.
They're leak-proof, freezer safe, and hand washable.
This environmental swap will easily save you hundreds of dollars.
7.

STAINLESS STEEL STRAWS
Stainless steel straws are a fantastic alternative to single-use traditional straws.
They're perfect for enjoying your favorite beverage, such as tea, coffee, and water.
With a carrying pouch, you can stick them in your purse and take them wherever you go.
8. SILICONE STRAWS
If you're like me and don't like the taste of stainless steel, you can also try out silicone straws.
They're made from food-grade silicone, and they're also BPA free.
The best part is they're machine washable, so it makes reusing them incredibly simple!
9.

BAMBOO CUTLERY
Having bamboo cutlery is perfect for when you're on the go.
Bamboo cutlery will help you swap out traditional plastic forks, spoons, and knives.
This To-Go Bamboo Set also includes chopsticks.
10. TUMBLER
Using a tumbler is a must if you're looking to cut down on single-use plastic.
Simple Modern Tumblers are excellent for the price.
They come in several sizes, designs, and colors.
Plus, it comes with both a straw lid and a flip lid.
11.

COTTON EAR SWABS
Traditional ear swabs – better known as Q-Tips – contain plastic.
Just think about how much single-use plastic you're throwing into the garbage each month.
Swap for Bamboo Cotton Swabs instead.
They're durable and 100% compostable and recyclable.
12.

REUSABLE COTTON ROUNDS
Cotton rounds are another easy swap with reusable cotton rounds
Traditional cotton rounds are one use and, quite frankly, a waste of money.
I love that reusable cotton rounds come with a mesh bag, so it makes washing them in the laundry super simple.
13.

PERIOD CUP
Traditional menstrual products add up to be incredibly expensive.
Swap out pads and tampons for a reusable period cup.
You can wear your cup for up to 12 hours before emptying and rinsing with water.
14.

CLOTH PADS
Another option for traditional pads is reusable cloth pads.
They're more healthy, more economical, and more environmentally friendly than a disposable pad.
They are also both hand and machine washable, which is fantastic!
15. CLOTH DIAPERS
When I have children, it is my goal to use cloth diapers.
Not only are they infinitely better for our planet, but they're also safer and healthier for the young ones.
They come in so many unique and fun colors and patterns, and they last for ages!
16.

BAMBOO RAZORS
Traditional plastic razors can quickly fill up the landfill.
Bamboo razors are a more environmentally and wallet friendly option.
Bulldog makes bamboo razors, and they're also cruelty-free. Which is wonderful!
17. CLOTH NAPKINS
Swapping out paper napkins with cloth napkins is so beneficial for our planet.
They're made from a blend of cotton and linen, and they can be used over and over again.
Once you dirty them up, just through them in the washer and you're good to go.
18.

BAMBOO TOWELS
Bamboo towels are an incredible alternative to traditional one-use paper towels.
Each bamboo towel roll replaces 60 conventional paper towel rolls.
They are washable for up to 6 months.
19.

DRYER BALLS
Replace your dryer sheets with these cute dryer balls instead.
They're designed to tumble in the dryer to lift and separate laundry, which helps lower drying time and saves energy.
They also help control dryer static and softens fabrics naturally.
20.

STAINLESS STEEL LUNCH BOX
Instead of using brown paper bags to pack your meal, opt for a stainless steel lunch box.
They're eco-friendly and easy to clean.
Plus, they are built to last for years and years.
21. BUY YOUR CLOTHES SECONDHAND
While this one isn't on Amazon, I couldn't miss a chance to talk about ThredUp.
90% of my wardrobe is secondhand, and I buy nearly all my clothes from ThredUp.
ThredUp is essentially an online thrift store. You'll find secondhand clothes, shoes, and accessories.
Unlike a traditional thrift store, all the items are then sorted by brand, type, color, and size. This saves so much time and energy.
I've even bought several items that were brand new with tags still on them!
Shopping at secondhand stores is an amazing way to save money while saving the environment.
Fast fashion is a horrible industry where the workers are treated like a commodity.
I highly recommend watching The True Cost to learn more about the true horrors of the fast fashion industry.
Use my link and get $10 off your first purchase!
Zero Waste Swaps
Switching traditional products with zero waste products is completely lifechanging.
Not only are zero waste products better for the world (and everyone and everything in it), they are much more cost-efficient.
So, what are you waiting for?
What zero waste product swaps are you making today? Tell me in the comments below!
Related posts:
---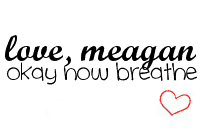 Facebook | Instagram | YouTube | Twitter | Pinterest