DISCLOSURE: I am not a mental health professional. If you need help finding a mental health care provider, call 1-800-662-HELP (4357) or visit Online Therapy to call, message, or video chat a certified therapist online. This post contains affiliate links. As an Amazon Associate, I earn from qualifying purchases. I may also receive compensation from Online Therapy or other sources if you purchase products or services through the links provided on this page. You can read my full disclaimer.
With so many videos on YouTube, it can be intimating finding the best at-home workout videos for beginners.
In all honesty, sometimes beginners workouts don't feel like they're made for beginners.
They're too complicated, require expensive equipment, and can make you feel discouraged about working out.
Luckily, I've compiled a list of 10 excellent at-home workout videos for beginners that require no equipment.
Best At-Home Workout Videos for Beginners
1.

BEST 15 min Beginner Workout for Fat Burning (NO JUMPING HIIT!!!)
With 15 different moves in 15 minutes, this workout is great for targeting all areas of the body.
2. Heart Healthy – 1 Mile Walk | Walk at Home
I've done Leslie Sansone workout videos since they were on VHS. They're energizing and so dang fun!
3.

10 MIN BEGINNER FULL BODY WORKOUT at home no equipment
For a quick 10 minute workout, this video is fantastic at targeting different muscles in your body.
4.

12 Minute Flat Abs at Home! Burn That Belly Fat with Dani! Beginners Ab Workout
While this ab workout is intense, it's simple to follow along to! Your abs will definitely be burning after it!
5.

The Best Pilates Exercises to Tone Inner Thighs & Glutes
Pilates is a great way to increase strength and flexibility. This exercise is great for toning your inner thighs and glutes.
6.

Yoga Weight Loss Challenge! 20 Minute Fat Burning Yoga Workout
Yoga is one of my favorite ways to be active. This video showcases both beginner and intermediate techniques.
7.

10 Minute No Equipment Upper Body Workout
For a total upper body workout, this 10 minute YouTube video is excellent at targeting your entire upper body.
8.

10 MIN HIIT WORKOUT | AT HOME, NO EQUIPMENT & REAL TIME
With both beginner and advanced techniques, here's another 10-minute body workout that's super easy to follow along to.
9.

LOW IMPACT WORKOUT – HOME FITNESS
Here's a great low impact workout. I love low impact workouts when my body is feeling sore or tired.
10.

Low Impact Cardio for ACTUAL Beginners, 30 Minute Home Workout
If you have time to squeeze a 30-minute workout into your day, this low impact routine is great for getting your cardio in!
Best At-Home Workout Videos for Beginners
You don't have to feel intimated to start being more physically active.
There are countless beginner workout videos right on YouTube. For free!
All the ones featured in this list all require no equipment, which means they are the perfect stepping stone for beginners.
How far are you on your fitness journey? Share with me below!
Related Fitness Posts:
---
Did you know that there is online therapy?
Online Therapy is a complete online therapy toolbox.
Your therapy toolbox includes:
Live video, voice, or text chat session with your therapist
8 easy-to-follow sections, including 25 worksheets
Activity plan, journal, and tests
Yoga and meditation videos
What I love about Online Therapy is that there are several life-changing options and therapists available, and you don't even have to leave the comfort of your home.
This means you never need to worry before getting help.
Get 20% off your first month with my exclusive link.
---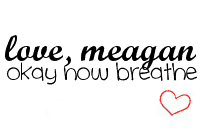 Facebook | Instagram | YouTube | Twitter | Pinterest