DISCLOSURE: I am not a mental health professional. If you need help finding a mental health care provider, call 1-800-662-HELP (4357) or visit Online Therapy to call, message, or video chat a certified therapist online. This post contains affiliate links. As an Amazon Associate, I earn from qualifying purchases. I may also receive compensation from Online Therapy or other sources if you purchase products or services through the links provided on this page. You can read my full disclaimer.
Finding the best music for concentration and focus can sometimes feel like a daunting task.
What I've found is that when it comes to concentrating, songs that are high energy and have lyrics are distracting.
For the most part, I stick to instrumental music to help me be more productive.
Best Music for Concentration and Focus
Why Music Helps Us Concentrate
For one reason or another, our brains love music.
Music has a profound effect on our mood, blood pressure, and heart rate.
That being said, choose music that keeps you awake. But also keep in mind, you want music with little to no lyrics in it.
You don't want your body to start grooving to the beat when you're trying to focus and concentrate.
Before we get to the list, be sure to check out mine and my boyfriend's free meditation YouTube channel, Peaceful Awakening Meditations.
1.
Concentration Productivity Music
This one is a quick 44 minutes, so I recommend listening to this uplifting music whenever you need to get a task done within a short amount of time.
2.

Improve Memory and Concentration
At nearly 3 hours long, this music is calm and inviting and allows you to concentrate deeply on the task at hand.
3.

Focus, Increase Concentration, Calm Your Mind
With 10 hours to listen to, this white noise music is perfect for productivity and concentration and focus. No distractions here!
4.

Deep Focus Music
Whenever I listen to this one, I feel my body relax and really zone into being productive.
5.

Gamma Waves for Focus
For 90 minutes, you can listen to this music for really focusing on the task you're trying to complete.
6.

Beta Waves Music for Focus, Memory and Concentration
At almost 3 hours, this is perfect for a study session before a big test!
7.

Cognition Enhancer – Clearer, Smarter Thinking
Increase intelligence and mental efficiency with this one-hour study music.
8.

Studying & Creativity Music
Here are three hours of productivity music that'll help you study and get more creative.
9.

Study Aid Music for Final Exam
Almost six hours of music to help you concentrate, focus, and be more productive.
10.

Binaural Beats Concentration Music
This is perfect for remaining focused and concentrated!
Summary
Instrumental music can be incredibly beneficial for productivity.
It helps us focus and concentrate and actually get stuff done!
Don't forget to subscribe to my free meditation YouTube channel, Peaceful Awakening Meditations.
Related posts: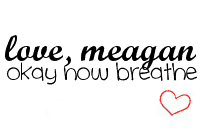 Facebook | Instagram | YouTube | Twitter | Pinterest | Bloglovin'