DISCLOSURE: I am not a mental health professional. If you need help finding a mental health care provider, call 1-800-662-HELP (4357) or visit Online Therapy to call, message, or video chat a certified therapist online. This post contains affiliate links. As an Amazon Associate, I earn from qualifying purchases. I may also receive compensation from Online Therapy or other sources if you purchase products or services through the links provided on this page. You can read my full disclaimer.
There is a lot of stress that comes with clutter. Clutter clogs the mind.
It makes things more chaotic, especially when you can't find something buried within all the mess.
Your mind can never be fully at peace because of it.
After I declutter and organize a space, I usually feel so much calmer.
My anxiety goes down, and I'm much more productive.
Here are 8 simple things you can declutter, so you too can have a calmer mind.
8 Simple Things to Declutter for a Calmer Mind
1. EMAILS
I suck.
I have a really bad habit of letting my emails pile up and up before I remember to delete them.
But having so many in my inbox is overwhelming and so unnecessary.
Right now, I'm truly making a valiant effort to delete my emails once or twice a day.
That way I can stay on top of things and never miss an important notice.
A helpful tip is to unsubscribe to email subscriptions you don't ever open or even need.
You can also save a bunch of money by no longer being subscribed to retail store's mailing list.
Those sneaky, sneaky people.
2.

CLOTHES
A few times a year, I'll go through all my clothes and declutter everything I don't ever wear.
If I hold it up, and I know I don't love it, then there's probably no point in keeping it.
If I haven't worn it in forever, I know it's time to toss it.
I'll throw out whatever is too old or stained, but I'll donate the majority.
If you donate to places like Goodwill, you can also put that on your tax records. It's a win-win!
Related post:
3. SHOES
Just like with my clothes, the same goes for shoes.
Do I really need 25,000 different heels? Especially when I only wear them a couple of times a year?
No.
Throw out whatever is too dirty, too smelly, too why-do-I-even-have-this.
Donate any shoes that are in good condition.
You can even make money by selling them on places like Depop and Poshmark.
4. MAKEUP
If you're a makeup wearer, chances are you have more than you need.
I am also guilty of this, even though I just recently started getting more into makeup this past couple of years.
Look through your collection, and get rid of everything that is expired, or you know you just never wear.
There's no point in keeping it, because all it's going to do is overwhelm you.
You can pass along makeup you don't use to a family member or friend, because they might have better use for it than you do.
If that's not an option, you can even make some moolah by selling it on Glambot.
5. PET TOYS
Just like there are toys that unsafe for children, there are also unsafe toys for your pets.
And keeping certain pet toys around can pose a huge safety hazard, which is never a good thing.
Take a look at all your pet's toys. Look at the condition of them all.
Are they too frayed, have pointy parts, missing pieces, or just too old? It's time to throw them out.
In the future, closely monitor the condition of their toys.
The shape the toys are in can change rather quickly, and it's best that you be on top of the situation at all times.
Related post:
6. MOVIES
It happens. You see a movie in theaters. You love it. You buy it. You watch it again, and you hated it.
Sometimes life is cruel and unusual that way.
But the point is: you shouldn't keep crap around just because you bought it.
I'm sure there's someone out there who loves a movie that you hate.
Go through your movies and get rid of all the ones that serve no purpose to you.
If you're unsure about one, watch it again and see what your final verdict is.
Donate the ones you would never watch again to your local thrift store.
If that's not your jam, you can sell them at your garage sale or at places like Half Priced Books.
7. PANTRY
I recently rearranged my pantry, and I'm so glad I did.
Everything has a designated spot, and it's much easier to feel more organized this way.
I recommend going through everything you have in the pantry.
Throw out of all your expired food, and donate all the nonperishable items that you have no idea why you bought in the first place.
Plus, doing this will make it so much easier to find the ingredients that you need!
You'll even save money by not buying duplicates you didn't know you had!
Related post:
8.

MEDICINE
The last thing you should be taking is expired medicine.
Go through your medicine cabinet and look at all the dates. Throw out all the ones that are expired or about to expire.
I recommend replacing the old with new, because you don't want to be out of medicine and have to go to the store when you really need it.
No one should be driving to pick up some ibuprofen when they have a 101.9 fever.
It's Time to Declutter
Having too much clutter can really make you feel overwhelmed and stressed.
Take some time on your day off to declutter these 8 easy items
How often do you declutter? What other items do you declutter?
Related posts: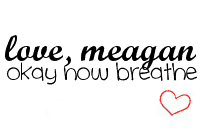 Facebook | Instagram | Twitter | Pinterest | Bloglovin' | YouTube