DISCLOSURE: I am not a mental health professional. If you need help finding a mental health care provider, call 1-800-662-HELP (4357) or visit Online Therapy to call, message, or video chat a certified therapist online. This post contains affiliate links. As an Amazon Associate, I earn from qualifying purchases. I may also receive compensation from Online Therapy or other sources if you purchase products or services through the links provided on this page. You can read my full disclaimer.
Although I've lived with mental illness my whole life, I am not a medical professional. If you need help finding a mental health care provider, call 1-800-662-HELP (4357) or visit BetterHelp to talk to a certified therapist online at an affordable price. This post contains affiliate links. You can read my full disclaimer here.
CONTENT WARNING: This post contains references to suicide, self-harm, and sexual assault.
There are some books that walk into your life that seem to change you forever. They change your perspective on things and help you see things in a different light. I love books like these types of books.
I read a lot of these books around the first time I ever experienced depression when I was 14. Everything felt strange and different. Books helped me relate and helped me escape from the negativities of my mind. They kind of just stuck with me ever since.
Here are 6 young adult fiction books that someone with depression might be able to relate to:
6 Young Adult Fiction Books to Read When You Have Depression
THIRTEEN REASONS WHY – JAY ASHER
Without a doubt, this book has saved me time. Thirteen Reasons Why is one of those books that will truly change how you view other people. I genuinely believe you will become a more thoughtful and empathetic person after you read it.
Synopsis:
One day after school, Clay receives a mysterious package of cassette tapes. When he puts the first tape in, he hears the voice of his recently deceased classmate, Hannah Baker. Hannah recently died by suicide, and Clay has to find out why he's one of the 13 reasons why.
SPEAK – LAURIE HALSE ANDERSON

Here's another book I go to time and time again. Speak is funny, yet incredibly devastating. It's a short, simple read. But it's so worth it. Speak was also adapted into a movie, if that's more your thing. You can watch it on YouTube here.
Synopsis:
Melinda is an outcast going into her freshman year of high school. This is because she called the cops on a summer party. A party that she was sexually assaulted at. Throughout the story, Melinda tries to find her voice and speak.
CUT – PATRICIA MCCORMICK

If you're looking for a very short read, Cut is the book for you. I did feel like some aspects of the book were a bit off, but we gotta keep in mind that everyone experiences things in their life differently.
Synopsis:
Callie is at a treatment center for self-harm, but she wants nothing to do with it the process. However, the more she sees others open up, the more she wants to change and learn about herself.
CAN'T GET THERE FROM HERE – TODD STRASSER

Can't Get There From Here was one of the first books I read when I was a teenager. I remember it showing me a lot about life out on the streets. I definitely got a different appreciation for people who are homeless.
Synopsis:
These homeless teens are each other's families. Abused, abandoned, and often forgotten, these teens struggle against the cold, hunger, and constant danger. They have to figure if this is the life they really want to live.
ELSEWHERE – GABRIELLE ZEVIN

What happens after we die? Elsewhere explores a unique side of grief, loss, and death. It's written in such an enchanting way that will also leave you laughing.
Synopsis:
Elsewhere is where you go when you die. At least, that's where Liz ends up. Here, she will have to age backwards from the day of her death until she becomes a baby again so she can return to Earth.
IMPULSE – ELLEN HOPKINS

Impulse is a very unique book. It's written like a book of poems, which makes for a very fast read.
Synopsis:
Connor, Tony, and Vanessa are all at a psychiatric hospital for attempted suicide. If they work together, they just might be able to help each other fight the demons that brought them to Aspen Springs in the first place.
What books have you read that referenced depression?
More book reviews:
---
More Recommendations:
1.

ONLINE THERAPY
Better Help is the largest online counseling platform worldwide. It makes professional counseling available anytime, anywhere, through a computer, tablet or smartphone.
2.

RESILIENT BIG EBOOK BUNDLE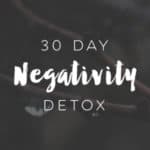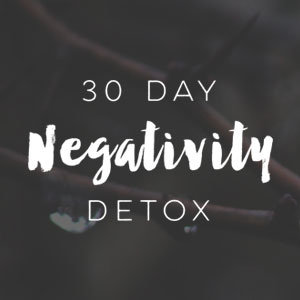 In the Resilient Big Bundle, you'll get 6 amazing personal development products, such as 30 Day Negativity Detox and Figure Out Your Life. All of these together would cost over $120 if you purchased them separately, but you'll get a big discount if you get the whole bundle.
3.

MENTAL HEALTH JOURNAL GUIDES
Rose Minded created three 52 week Mental Health Journal Guides. You can pick from anxiety, depression, and bipolar disorder. In the guides, you can find weekly gratitude, emotional intelligence, self-care prompts. Use the code meagan15 to get 15% off.
4.

SOCIAL ANXIETY TO SOCIAL SUCCESS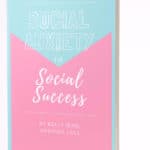 Social Anxiety to Social Success is an eBook Kel from Anxious Lass created. I've read countless ways to recover from social anxiety, and I still found new, important information in her book. The best part is it's written in a warm and relatable way.
5. BLESSING MANIFESTING DIGITAL PRODUCTS
Blessing Manifesting sells a bunch of digital products focusing on self-love and personal development, like the Self-Love Workbook Planner and Anxiety Workbook. You can either buy them in a digital version or physical copy.
6.

DREAMS INTO REALITY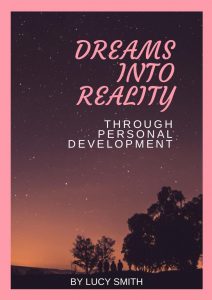 Dreams into Reality eBook covers different topics of personal development to improve your mindset and your life. It will help you overcome anxiety, limiting beliefs, fears, and become a much happier and more positive person.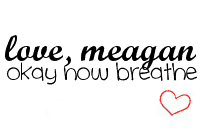 Facebook | Instagram | Twitter | Pinterest | Google+ | Bloglovin' | YouTube