DISCLOSURE: I am not a mental health professional. If you need help finding a mental health care provider, call 1-800-662-HELP (4357) or visit Online Therapy to call, message, or video chat a certified therapist online. This post contains affiliate links. As an Amazon Associate, I earn from qualifying purchases. I may also receive compensation from Online Therapy or other sources if you purchase products or services through the links provided on this page. You can read my full disclaimer.
Although I've lived with mental illness my whole life, I am not a medical professional. If you need help finding a mental health care provider, call 1-800-662-HELP (4357) or visit BetterHelp to talk to a certified therapist online at an affordable price. This post contains affiliate links. You can read my full disclaimer.
Being a blogger and having to be active on social media, I occasionally get hate. It's unnecessary, and it can sometimes be very hurtful and detrimental to my mental health.
Unfortunately, there isn't much I can do about bullying, because people are always going to be free to say whatever they want about me. Still, I can focus on advocating against bullying and find coping strategies.
If you ever experience bullying on the internet, try coping with these 4 recommendations:
4 Ways to Cope with Cyberbullying
1. GO AHEAD AND BLOCK
At the first sign of bullying, I'll block someone. You don't need to give anyone a reason as to why you block them. Please don't even respond to what they're saying to you. It's not worth it to give them the satisfaction.
And if you see anything that is upsetting, don't be afraid to report that person either. Just think: You could also be helping someone else who is getting bullied by that same person.
I wasn't always this way, but I learned it's the best thing for me and my mental health. You don't have to feel guilty about it. You always come first, remember that. Take care of yourself. You are your longest commitment.
2. IT'S THEM, NOT YOU
I know the first instinct when someone tells you something bad about yourself is to begin to think negative thoughts about yourself. You might even start to believe that what they're saying is true.
Please try your hardest to not take it personally. People who have low self-esteem are more likely to bully others than people who are at peace with themselves. It says way more about them than it does you. The negative energy they inflict on you has nothing to do with you.
3. FOCUS ON SELF-CARE
For the next few hours, take time away from your thoughts. Put your phone away. Close your laptop. Avoid all social media, and just focus on yourself.
I recommend drinking some hot tea or soaking in a hot bubble bath. Watching my favorite movie or listening to my favorite music also usually does the trick.
If negative thoughts are still eating away at you, journal them down or talk them out. There is no point in harvesting that negative self-talk. You are worth so much more than these thoughts. Remember, they are just thoughts that someone else was projecting on you.
Related post:
4. SPREAD LOVE
Once you feel comfortable going back on the internet, focus your efforts on positive energy. When someone compliments you, acknowledge it, say thank you, and embrace it full-heartedly. When someone accomplishes something, congratulate them as well.
It takes so much more energy to say something mean and nasty than it is to say something nice. Spread kindness wherever and whenever you can. You never know how far it'll go. It just might make someone's day or save someone's life.
#JustBeNice
Have you ever experienced bullying on the internet? How did you cope?
Check out these related posts:
---
More recommendations
1.

ONLINE THERAPY
Better Help is the largest online counseling platform worldwide. It makes professional counseling available anytime, anywhere, through a computer, tablet or smartphone.
2.

RESILIENT BIG EBOOK BUNDLE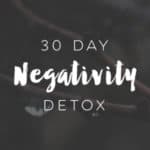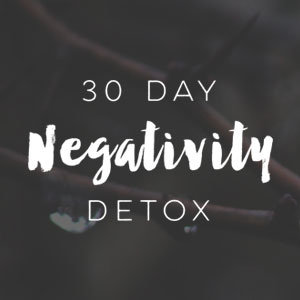 In the Resilient Big Bundle, you'll get 6 amazing personal development products, such as 30 Day Negativity Detox and Figure Out Your Life. All of these together would cost over $120 if you purchased them separately, but you'll get a big discount if you get the whole bundle.
3.

MENTAL HEALTH JOURNAL GUIDES
Rose Minded created three 52 week Mental Health Journal Guides. You can pick from anxiety, depression, and bipolar disorder. In the guides, you can find weekly gratitude, emotional intelligence, self-care prompts. Use the code meagan15 to get 15% off.
4.

SOCIAL ANXIETY TO SOCIAL SUCCESS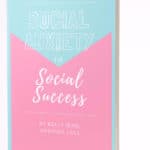 Social Anxiety to Social Success is an eBook Kel from Anxious Lass created. I've read countless ways to recover from social anxiety, and I still found new, important information in her book. The best part is it's written in a warm and relatable way.
5. BLESSING MANIFESTING DIGITAL PRODUCTS
Blessing Manifesting sells a bunch of digital products focusing on self-love and personal development, like the Self-Love Workbook Planner and Anxiety Workbook. You can either buy them in a digital version or physical copy.
6.

DREAMS INTO REALITY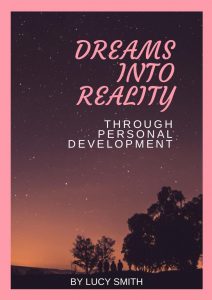 Dreams into Reality eBook covers different topics of personal development to improve your mindset and your life. It will help you overcome anxiety, limiting beliefs, fears, and become a much happier and more positive person.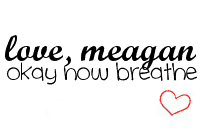 Facebook | Instagram | Twitter | Pinterest | Google+ | Bloglovin' | YouTube