DISCLOSURE: I am not a mental health professional. If you need help finding a mental health care provider, call 1-800-662-HELP (4357) or visit Online Therapy to call, message, or video chat a certified therapist online. This post contains affiliate links. As an Amazon Associate, I earn from qualifying purchases. I may also receive compensation from Online Therapy or other sources if you purchase products or services through the links provided on this page. You can read my full disclaimer.
Self-harm can easily become an addiction before you even realize what's happening.
If I could go back to my 14-year-old self, I never would've started in the first place.
From my experience, it's an incredibly difficult addiction to beat.
When you're struggling with self-harm, it might be helpful to talk to an online therapist. I always recommend Online Therapy, because it's a complete online counseling toolkit, and you can get incredible therapy for an affordable monthly cost.
And throughout my years of battling with self-harm, I've found healthier alternatives I can turn to when the urge is strong.
I've compiled a list of 100 self-harm alternatives into one free PDF. You can keep the PDF on your device, or you can even print it out.
All you have to do to get your free printable is to fill out the form below. I truly hope it helps!
100 SELF-HARM ALTERNATIVES
Get 100 healthy self-harm alternatives delivered straight to your email for free! These are the exact alternatives I used to beat my self-harm addiction!
Resources:
Online Resources:
Phone Resources:
Did you know that there is online therapy?
Online Therapy is a complete online therapy toolbox.
Your therapy toolbox includes:
Live video, voice, or text chat session with your therapist
8 easy-to-follow sections, including 25 worksheets
Activity plan, journal, and tests
Yoga and meditation videos
What I love about Online Therapy is that there are several life-changing options and therapists available, and you don't even have to leave the comfort of your home.
This means you never need to worry before getting help.
Get 20% off your first month with my exclusive link.
---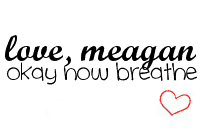 Facebook | Instagram | YouTube | Twitter | Pinterest