DISCLOSURE: I am not a mental health professional. If you need help finding a mental health care provider, call 1-800-662-HELP (4357) or visit Online Therapy to call, message, or video chat a certified therapist online. This post contains affiliate links. As an Amazon Associate, I earn from qualifying purchases. I may also receive compensation from Online Therapy or other sources if you purchase products or services through the links provided on this page. You can read my full disclaimer.
If you've been following my blog for any amount of time, you probably know that I'm a big believer in video games helping our mental health.
They help my loneliness when I'm struggling with depression.
They fight my anxiety and give me a sense of calm.
You can find several posts mentioning them throughout my blog. (Read this and this to get an idea)
When you're struggling with mental health, it might be helpful to talk to an online therapist. I always recommend Online Therapy, because it's a complete online counseling toolkit, and you can get incredible therapy for an affordable monthly cost.
Continue reading for my favorite computer games you can play to help your mental health.
My 10 Favorite Computer Games to Help Your Mental Health
1. THE SIMS
Nothing beats Sims, especially the original and Sims 2.
I've been playing the series since I was 8 years old, and over 16 years later I'm still just as in love.
I love creating huge families filled with generation after generation. I could also spend hours downloading Custom Content for my Sims. The possibilities are endless.
Related post:
2. ROLLERCOASTER TYCOON

I love Rollercoaster Tycoon so much. I could spend hours trying to build the best, most exciting theme park.
What I love most about the series is trying to beat as many scenarios as I can. All of them are different, so it's exciting no matter how many times I play.
3. AGE OF EMPIRES

I've played Age of Empires for years, and I still haven't gotten tired from it.
Ancient civilizations have always intrigued me, and the games are the perfect escape to a different time and place.
I also highly recommend Age of Mythology, because you get to use magic and different forces and powers from a number of Gods.
4. WORMS ARMAGEDDON

Worms Armageddon is a true classic. It's funny, unique, and awfully entertaining.
You get to create a team of up to 8 worms into combat against other teams. Using real-life and/or cartoonish weapons, you'll try to dominate and destroy your opponents.
5. DUNGEON SIEGE

Dungeon Siege was the first RPG (roleplaying game) I ever remember playing. It's set in medieval times and filled with forests, mountains, and obviously dungeons.
For it being released in 2002, the graphics and story is so incredibly enchanting. It's a great game to be whisked away for an hour or two.
6. NEED FOR SPEED

I love Need for Speed on PlayStation, but I grew up playing it on PC. When I wasn't beating opponents in races, I would just drive around for hours, staying behind traffic, and following all traffic laws. My dad jokes that I learned to drive by playing NFS.
I also really love being a cop in Hot Pursuit. It changes perspective, and it's nice to catch all the speedy races from time to time.
7. DEER AVENGER
I used to play Deer Avenger all the time with my cousins.
My favorite game out of the series is The Rednecks Strike Back.
If you end up playing, really pay attention to the dialogue. It's so outrageous, yet so funny!
8. ZOO TYCOON

I don't believe in zoos in real life (I feel they're like jail), but I do love Zoo Tycoon. I know the animals in the game are just pixels, but it cures any need to support zoos.
Your imagination can really run wild as you build enclosures and take care of all the animals. You can even breed dinosaurs in Dinosaur Digs! Just make sure they don't escape, or they'll eat your guests!
9. HEROES OF MIGHT AND MAGIC

Heroes was one of those games I loved watching other people play. When I finally got to play myself, I was so intrigued by all the different strategies I could perform.
You can recruit armies, move around the map, capture resources, and engage in combat. The more you play, the more knowledge and skills you'll have.
I love that Heroes incorporates some RPG elements into the games, so it makes you really transfixed with the story.
10. PET VET

In Pet Vet, you get work as a vet to cure dolphins, seals, koala bears, kangaroos, and much more. You'll also learn incredible things about the animals as you treat and care for them.
It's not only a fun, interactive game, but it's also educational.
Related posts:
7 Ways to Make Some Extra Spending Money by Playing Games
Have you played video games to help your mental health? Which ones?
---
Did you know that there is online therapy?
Online Therapy is a complete online therapy toolbox.
Your therapy toolbox includes:
Live video, voice, or text chat session with your therapist
8 easy-to-follow sections, including 25 worksheets
Activity plan, journal, and tests
Yoga and meditation videos
What I love about Online Therapy is that there are several life-changing options and therapists available, and you don't even have to leave the comfort of your home.
This means you never need to worry before getting help.
Get 20% off your first month with my exclusive link.
---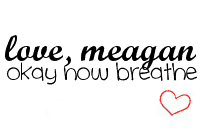 Facebook | Instagram | YouTube | Twitter | Pinterest