DISCLOSURE: I am not a mental health professional. If you need help finding a mental health care provider, call 1-800-662-HELP (4357) or visit Online Therapy to call, message, or video chat a certified therapist online. This post contains affiliate links. As an Amazon Associate, I earn from qualifying purchases. I may also receive compensation from Online Therapy or other sources if you purchase products or services through the links provided on this page. You can read my full disclaimer.
I talk a lot about making money here on my blog. Today, I decided to talk about 32 ways I save money each and every day.
Saving money is so important. Saving money throughout the year is how I'm able to afford things like vacations and presents for the ones I love.
Here are 32 ways to save money this week, without sacrificing your happiness.
32 Ways to Save Money This Week
LIFESTYLE & ENTERTAINMENT
1. Switch phone companies
Get rid of your expensive phone bill, and switch over to an affordable service like Ting. With Ting, my monthly phone bill is under $30. (Through my link only, you'll get $25 OFF your first bill.)
2. Get rid of cable
You can ditch cable, subscribe to Netflix ($7.99), Hulu ($7.99), and Amazon Prime ($8.99) and still save money. Who likes sitting through crappy commercials anyway?
3. Use your bank's ATM
Skip out on unnecessary ATM fees and use your bank's ATM instead.
4. Pay off your credit card
If you can't pay it off entirely this month, ask to have your interest rate lowered. Read my tips on how I pay my credit card off in full each month.
5. Rent from the library
You can rent all sorts of stuff from the library: books, audiobooks, movies, CDs, video games. All for 100% free!
6. See a matinee
If you love seeing movies in theaters like I do, go see a matinee. I save a couple bucks each time by seeing an earlier show.
7. Go to museums on free days
Museums have free days all throughout the year. Check the website and see when they are.
8. Use an electric shaver
Disposable razors just end up in a landfill. Buying an electric shaver may cost more upfront, but it will save you money in the long run.
FOOD & GROCERIES
9. Eat at home
I eat out maybe once a month for a special treat. This saves sooo much money. And it's also healthier, because there's no hidden ingredients and less sodium.
10. Make pizzas at home
You can pop in a frozen pizza or make one from a pizza making kit for a fraction of delivery pizza.
11. Reduce your meat consumption
A whole foods, plant-based diet is the healthiest and cheapest diet you could possibly ever have. Buy beans and rice in bulk. Buy frozen fruit and vegetables to save even more money. (Learn what to fill your pantry with.)
12. Meal plan
Before you buy groceries, make a list and stick to it!
13. Grocery shop on a full stomach
Ever notice when you're hungry, you make poor decisions? It's best to go grocery shopping after you eat, because you'll be less likely to grab everything you see just because you're hungry.
14. Meal prep
Meal prepping at the beginning of the week will make your life so much easier, and you're much less likely to grab a bite on your way home out of convenience.
15. Pack your lunches
If you pack your lunches every day for a week, you'll save at least $30-50 a week.
16. Use Tupperware instead of Ziploc bags
Stop throwing money in the landfill! Opt for reusable containers instead.
17. Get rid of paper plates
Paper plates are such a waste of money. You can buy ceramic plates at Dollar Tree.
18. Use reusable napkins
Most of the restaurants you go to have cloth napkins. It's good for the environment and good for your wallet.
19. Bring reusable bags
Places like Target and Whole Foods give you a discount for every reusable bag your use.
20. Drink more water
When eating out, only order water. It's free and so much healthier. Ask for it with a slice of lemon.
21. Get rid of plastic bottles
Buy a water filter instead. It'll save you so much in the longer run.
22. Brew your own coffee
Forget about going to Starbucks. You can make the exact same drinks at home for a fraction of the price.
23. Buy generic instead
Generic is almost always just as good, if not better, than name brands. You won't even be able to tell a difference.
CLOTHING & SHOPPING
24. Wash your clothes with cold water
Nowadays, you don't even need warm water to wash your whites because of the updates to laundry detergent. Save big on energy.
25. Air dry your clothes
Again, save big money by lowering your electricity bill by air drying your clothes. You clothes will also last longer than when they're dried in a dryer.
26. Buy second-hand
A lot of times you can go to a thrift store or consignment shop and find items with the tags still on it.
27. Use gift cards
I use the gift cards I earn from Swagbucks and other survey companies to purchase things like makeup, clothes, and gifts.
28. Use a cash back site
With Ebates, you'll get cash back on nearly all the online shopping you do. Install the button on your browser so you'll never forget. (Use my link and you'll get a $10 welcome bonus.)
29. Cancel your monthly subscriptions
A lot of times, subscriptions boxes are just samples anyway.
30. Unsubscribe from emails
Emails are just another marketing scheme to get you to buy things you don't need.
TRAVEL
31. Use Airbnb
For vacation, you can rent an entire house from Airbnb for cheaper than a hotel room. (Get $40 OFF your first visit with my link.)
32. Use Groupon
Using Groupon can save you a ton of money. The catch is to not buy Groupons for something unless you know for 100% certainty that you will use it.
What are some of the ways you save money? Tell us in the comments below!
Related posts:
23 Ways to Make Extra Money Each Month from Home
6 Common Things I Will Never Spend My Money On
---
More recommendations
MONEY MAKING
SWAGBUCKS: Swagbucks lets you earn free gifts cards by answering surveys, watching videos, and playing games. Over the two years I've been using, I've earned more than $520, and it remains my most used money making site. Just for signing up with my link, you'll earn a $5 BONUS. Read my review Earn $25 Dollars Every Month with Swagbucks.
EBATES: Every time I shop online, I use Ebates. It's my favorite way to earn CASH BACK from the things I'm already going to buy. Don't forget to install the browser add-on for more ways to earn and save money. If you use my link to sign up, you'll earn a FREE $10 gift card.
IBOTTA: Ibotta is an easy and convenient app that allows you get CASH BACK for the shopping at the grocery store. You can also use it on your computer at home. Join through my link and get a $10 BONUS.
---
MONEY SAVING
TING: With Ting, my average phone bill is $26, which mean I save over $50 each month alone. The service is much more reliable than what I had with AT&T. Plus, almost every area of the US has coverage. When you sign up through my link, you'll receive $25 OFF your first bill. Read review My Phone Bill is Always Under $30 with Ting.
DOLLAR TREE: Unlike most "dollar" stores, every item at Dollar Tree is at the most ONE dollar. One my absolute favorite places to buy decorations and makeup is Dollar Tree.
GROUPON: Any time I'm looking to spend quality time with someone, the first place I look is Groupon. There are countless ways to save from activities to household items.
---
TRAVEL
AIRBNB: Do you know that you can rent an entire place from AirBnB for about the same price, or even less, than a hotel? It's the perfect way to save money and have more room while you travel. The best part is using AirBnB is a great way to dive deeper into the culture of where you're staying. Use my link when you sign up and get $40 OFF your first trip.
EXPEDIA: I've been a rewards member of Expedia for years now. Every time you use Expedia to purchase a hotel, flight, activity or vacation bundle, you rack up points for a future trip. I've saved so much money on my vacations by being a loyal member.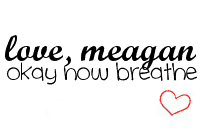 Facebook | Instagram | Twitter | Pinterest | Google+ | Bloglovin' | YouTube