DISCLOSURE: I am not a mental health professional. If you need help finding a mental health care provider, call 1-800-662-HELP (4357) or visit Online Therapy to call, message, or video chat a certified therapist online. This post contains affiliate links. As an Amazon Associate, I earn from qualifying purchases. I may also receive compensation from Online Therapy or other sources if you purchase products or services through the links provided on this page. You can read my full disclaimer.
It's an indescribable feeling watching someone fight for their life. Watching the life start to leave their eyes. Knowing that you're their only chance for survival.
The story I'm about to tell you isn't even a week old yet, and it certainly doesn't feel real. But it happened, and it changed my life.
Here's a true story of how I performed the Heimlich maneuver on my dad twice in less than 5 minutes to save his life.
Watching someone choke to death has always been one of my greatest fears since childhood. I would sit at the kitchen table with my family for dinner, and I would have anxiety the whole time.
I always thought to myself, "What if someone was choking on their food? I wouldn't be able to save them. I would watch them die right in front of me."
The anxiety got so bad that by high school, I preferred to eat alone in the other room. Like with all anxiety, I preferred to run away from all possible danger.
However, my intense fear of watching someone choke to death became a reality the other day.
My dad almost passed away. Not once, but twice in less than 5 minutes.
My dad has been suffering from alcoholism for years. This means that he continuously isolates himself in his bedroom. If he's not at work, he's in his room. Every night, he goes upstairs to eat his dinner. Alone.
Hearing my dad cough upstairs isn't something new. Me and my sister always hear him coughing on his food while he eats.
But something in my gut was telling me that this coughing was different. It sounded very forced and urgent.
Because of my intense anxiety, I asked my sister to come check on him with me. She was seconds from walking out the door on her way to work. Thinking if she left just a couple seconds earlier, I probably wouldn't have checked on my dad. He'd probably be dead.
With me following behind her, we walked upstairs. My sister knocked on his bedroom door and asked, "Are you okay?" There was no response. I told her to open the door.
We made it inside and found him with his hands by his bathroom sink. My sister slapped him on the back and repeated, "Are you okay?"
Then he lifted his head up. He was foaming at the mouth. His eyes were bulging from his head. They were fighting for oxygen.
I immediately wrapped my arms around him and started to perform the Heimlich maneuver. A couple upward thrusts later, and the food was out of his throat.
I felt so relieved. I was also so surprised at what just happened, as well as how natural the instinct to save my dad's life was.
After me and my sister noticed he was fine, we went downstairs to talk about what just happened. We were shaking.
I picked up my phone to call my boyfriend to tell him what happened. He didn't answer. By the time I finished texting him to call me back, I heard another intense cough upstairs. Less than 5 minutes later.
Me and my sister locked eyes. I said, "Is he choking again?" We both rushed upstairs.
When I got to his room, I saw him hunched over his TV tray. He could barely lift his head up.
How could this happen? I just saved him.
I rushed over to him across the room, hopped over to the back of his armchair, and immediately began to perform the Heimlich maneuver again.
"Can you get up?"
His body went limp.
"I can't get him up," I cried out to my sister. Panic began to fill the room.
My sister saw this and ran downstairs to get her cellphone, ready to dial 9-1-1.
I performed the Heimlich maneuver for what seemed like an eternity. I shifted my body behind him and re-positioned my hands. I began to use my whole strength. Over and over and over again.
Finally, I heard him breathe out. "I'm okay."
But I know he wasn't. He isn't okay.
Anyone can choke to death. But my dad suffers from severe alcoholism. None of his choices, down to the amount of food he shovels in his mouth, are done in the right frame of mind.
A few years back, my mom performed the Heimlich maneuver on my dad while I was at work. After the other day happened, I learned that my dad performed the Heimlich on himself while he was alone in our vacation home.
I haven't been able to get these images out if my head. There are parts of this experience that I can't even remember.
Despite that, I woke a few days after this occurred realizing that so much of my anxiety stems from me undermining my abilities, from me not believing I can do it, from me believing I'm weaker than I am.
From this experience, I learned that I am capable of so much more than I never thought possible.
Even though someone choking has been one of my longest, greatest fears, I immediately sprung into action. I rushed in. I performed the Heimlich maneuver over and over again until I saved my dad's life. Twice.
I can't believe I did it. But I did, and I am so grateful.
Related posts:
Have you ever saved someone's life before? Tell me in the comments below!
---
Did you know that there is online therapy?
Online Therapy is a complete online therapy toolbox.
Your therapy toolbox includes:
Live video, voice, or text chat session with your therapist
8 easy-to-follow sections, including 25 worksheets
Activity plan, journal, and tests
Yoga and meditation videos
What I love about Online Therapy is that there are several life-changing options and therapists available, and you don't even have to leave the comfort of your home.
This means you never need to worry before getting help.
Get 20% off your first month with my exclusive link.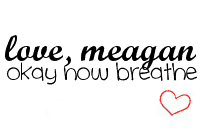 Facebook | Instagram | YouTube | Twitter | Pinterest