DISCLOSURE: I am not a mental health professional. If you need help finding a mental health care provider, call 1-800-662-HELP (4357) or visit Online Therapy to call, message, or video chat a certified therapist online. This post contains affiliate links. As an Amazon Associate, I earn from qualifying purchases. I may also receive compensation from Online Therapy or other sources if you purchase products or services through the links provided on this page. You can read my full disclaimer.
Becoming a minimalist is becoming more of the norm in a consumer-based society. This is because people are starting to realize that clutter adds to more stress in our lives, and it actually makes us spend more money.
We tend to buy more than we need. A lot of the time, it's because we didn't even realize we had the same item to begin with. It was just hidden away in all our other crap.
Simplifying your life doesn't have to be as scary as you think, and it really doesn't have to be hard! All you have to do is to change your mindset once, and the changes in your life will naturally follow.
These 8 questions to ask yourself when you're decluttering your home will help you dive deeper into your minimalism journey.

8 Questions to Ask Yourself When You're Decluttering Your Home
1.

WHY AM I HOLDING ON TO IT?
Are you holding on to the item because it was a gift? Because you might need it sometime in the future? Because it was super freaking expensive?
No matter the case, the money has already been spent. You can't get that money back, no matter how hard you try to "get your money's worth."
Think of it this way…You can pass it to somebody else who will actually use it and love it. Your money was spent giving someone else joy. That's a lot better than if the item was hidden away in storage or collecting dust.
2.

WHEN WAS THE LAST TIME I USED IT?
If you haven't used it in the last year, it's probably time you got rid of it. You can bet it's just not that important to you.
Plus, a lot of time we keep things like art supplies, tools, and gadgets because they seem useful. However, it's important to consider how often you actually use each item.
If you haven't even touched the item in the last year, despite your good intentions, it might be time to declutter it.
3.
WOULD I BUY THIS AGAIN?
If you knew what you now know about the item, would you still buy it? If the answer is no, then get rid of it!
Does your foundation break you out? Get rid of it. Do your jeans make your butt look bad? Donate them!
There's no point in keeping something that is shit. Remember, the money has already been spent. Keeping it in your house won't change that.
4.

DOES THIS BRING ME JOY?
Hold up every item individually. Ask yourself, "Does this bring me joy?" If it's not adding to your life, why keep it?
There's something very liberating about this question. For me, it helps get rid of bland or dated clothes that are crowding my closet. Plus, it's a great way to make space for things that make you feel like the best version of yourself!
5.

DO I HAVE A SIMILAR ITEM THAT SERVES THE SAME PURPOSE?
The amount of art supplies I had was so excessive before I started my minimalism journey. If I'm being totally honest, I could probably downsize it even more.
The key point here is if you have multiples of the same item, they're just taking up added space. Be real with yourself. How many notebooks or red lipsticks do you actually need?
6.

AM I WAITING TO FIX IT?
You know those projects you always say you're going to finish? You're going to glue the parts together. You're going to sew the hole in your shirt right up. Yeah right.
If something has been broken for a while now, chances are you're never going to fix it. If it's something you really, truly want, make a plan to fix it within the next week. If it's not fixed by then, toss it.
7. IF I HAD TO BUY IT AT FULL PRICE, WOULD I?
This question might be a hard one to answer, because who actually likes paying full price for anything?
The point is…if it's not worth paying full price for, why are you still keeping it? All that says is the item is not that great to you. It's not worth it to you.
Next time your out shopping, ask yourself if you would pay full price for the item you're about to buy. If not, maybe you should reconsider before you purchase.
8.

DO I HAVE SPACE FOR IT?
No matter how much you love an item, if you don't have room for it, it'll still feel like clutter. It'll still make you feel overwhelmed and stressed.
So, you have two options. Get rid of it. Or get rid of several other items to make room for it.
Additional Tip
If you're first starting off, I recommend reading The Life-Changing Magic of Tidying Up. It's based on the KonMari method for organizing, storing, and simplifying. It takes a step-by-step approach. The idea is you only have to do the work once. After that, everything else will just fall into place.
Related posts:
What questions do you ask yourself when you're getting rid of clutter? Give us some ideas in the comments below!
---
More Recommendations
MONEY MAKING
SWAGBUCKS: Swagbucks lets you earn free gifts cards by answering surveys, watching videos, and playing games. Over the two years I've been using, I've earned more than $520, and it remains my most used money making site. Just for signing up with my link, you'll earn a $5 BONUS.
EBATES: Every time I shop online, I use Ebates. It's my favorite way to earn CASH BACK from the things I'm already going to buy. Don't forget to install the browser add-on for more ways to earn and save money. If you use my link to sign up, you'll earn a FREE $10 gift card.
---
MONEY SAVING
TING: With Ting, my average phone bill is $26, which mean I save over $50 each month alone. The service is much more reliable than what I had with AT&T. Plus, almost every area of the US has coverage. When you sign up through my link, you'll receive $25 OFF your first bill.
DOLLAR TREE: Unlike most "dollar" stores, every item at Dollar Tree is at the most ONE dollar. One my absolute favorite places to buy decorations and makeup is Dollar Tree.
GROUPON: Any time I'm looking to spend quality time with someone, the first place I look is Groupon. There are countless ways to save from activities to household items.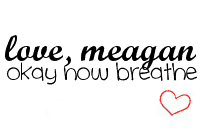 Facebook | Instagram | Twitter | Pinterest | StumbleUpon | Google+ | Bloglovin' | YouTube