DISCLOSURE: I am not a mental health professional. If you need help finding a mental health care provider, call 1-800-662-HELP (4357) or visit Online Therapy to call, message, or video chat a certified therapist online. This post contains affiliate links. As an Amazon Associate, I earn from qualifying purchases. I may also receive compensation from Online Therapy or other sources if you purchase products or services through the links provided on this page. You can read my full disclaimer.
When you're not worried about money, you can have a better peace of mind. You'll stress less. You'll worry less. And you'll have more freedom.
I've noticed when I wasn't making that much income, my anxiety was high. I wondered if I could pay my bills. I wondered if I could afford to take any vacations. It was constant worry.
This lead to an increase in my depression. I felt like a failure. I felt like I was trapped and like I would never be able to fulfill the life I wanted to live.
Luckily, I found ways to save money, which completely changed my life. Here are 5 surprising ways to help your mental health by saving money:
When you're struggling with mental health, it might be helpful to talk to an online therapist. I always recommend Online Therapy, because it's a complete online counseling toolkit, and you can get incredible therapy for an affordable monthly cost.
5 Surprising Ways to Help Your Mental Health by Saving Money
1. SWITCH YOUR PHONE SERVICE
I will never, ever go back to a popular phone company again. A lot of people don't even know that their phone bill can actually be affordable.
I've been using Ting for three years now, and it's such a huge money saver! Each month, you only pay for how much talk, messages, and data you used.
My old phone bill with AT&T was $80 a month. My current phone bill is at most $30 a month. That means I save over $50 a month with Ting. That's a savings of $600 a year and $1,800 in the last 3 years!
Before I switched to Ting, I used AT&T for about 8 years. The service was never great, and there were hidden fees that popped up from time to time.
I have never had a single problem with Ting. It's such a straight-forward concept, and their customer service is outstanding.
Through my link only, you will get $25 OFF your first phone bill!
Related post:
2.

RENT FROM THE LIBRARY
I loooovvvveeeee the library. You can rent all sorts of stuff from the library, such as books, audiobooks, movies, CDs, video games. All for 100% free!
Honestly, one of my favorite days of the week is going to the library, browsing the NEW RELEASES section, and going to town.
Pro tip: check your library's calendar of events. They always have free activities going on every week!
3.

USE GIFT CARDS
Without fail, I use the sites Swagbucks, MyPoints, Survey Junkie, Inbox Dollars, and Earning Station every single day. I even have them marked in my planner, so I can check them off every day.
By answering surveys, watching videos, and playing games, I rack up enough points to cash out on things like Amazon, Target, and PayPal gift cards every month.
I use these gift cards to pay for things like vacations, presents, and any treat items I want (like makeup, books, and movies).
Related post:
23 Ways to Make Extra Money Each Month from Home
4.

USE EBATES
You've probably heard about Ebates by now, but have you actually started using it? Ebates gives you FREE cash back for pretty much all of your online purchases. I can attest that it is a 100% legitimate company, as I've been paid several times.
It's super easy to get cash back for the purchases you're already making. All you need to do is go to the Ebates website and click on the website you want to purchase from. Then you just do your shopping as you normally would
In just a couple months, I've made over $50 by literally doing nothing but hitting the Ebates button on my browser.
If you use my link to sign up, you'll earn a FREE $10 gift card.
5.

TRAVEL WITH AIRBNB
Did you know you can rent an entire house from Airbnb for cheaper than a hotel room?
Nearly every vacation I've taken in the last few years has been by booking an entire place through Airbnb. I love that you get a lot of personal touches to make your stay feel like your home away from home. I've also found incredible recommendations from the host!
They have places all over the world, so it's something definitely worth checking out! Plus, get $40 OFF your first visit with my link!
And when I'm not booking a place through Airbnb, I'm booking through Expedia. I love doing these when Ebates is offering double the cash back!
Does saving money help your mental health? Let me know in the comments below!
---
Did you know that there is online therapy?
Online Therapy is a complete online therapy toolbox.
Your therapy toolbox includes:
Live video, voice, or text chat session with your therapist
8 easy-to-follow sections, including 25 worksheets
Activity plan, journal, and tests
Yoga and meditation videos
What I love about Online Therapy is that there are several life-changing options and therapists available, and you don't even have to leave the comfort of your home.
This means you never need to worry before getting help.
Get 20% off your first month with my exclusive link.
---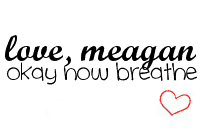 Facebook | Instagram | YouTube | Twitter | Pinterest