DISCLOSURE: I am not a mental health professional. If you need help finding a mental health care provider, call 1-800-662-HELP (4357) or visit BetterHelp to call, message, or video chat a certified therapist online for an affordable monthly price. This post contains affiliate links. As an Amazon Associate, I earn from qualifying purchases. I may receive compensation from Better Help or other sources if you purchase products or services through the links provided on this page. You can read my full disclaimer.
I receive compensation from the companies whose products I review. All of my opinions expressed here are my own. You can read my full disclaimer.
I've been struggling with social anxiety for as long as I can remember. When I was in school, I was known as the shy, quiet girl in my class.
For a lot of people with social anxiety, the anxiety goes away when they're safe behind their computer screen. But nope. Not me.
But with the help of blogging, Social Anxiety to Social Success, and gradual exposures, my social anxiety has lessened in quite a few areas of my life.
Keep reading for 4 ways blogging has improved my social anxiety.
4 Ways Blogging Has Improved My Social Anxiety
1. PUT MYSELF OUT THERE
First things first. Who would've thunk it that the nervous, quiet girl would be this outspoken about her mental health?
So much of my life was spent fading into the background, avoiding conversations, and having no eye contact whatsoever. I was the exact definition of a wallflower.
Now I put myself out there daily, and people get to see the real me.
Being vulnerable with my mental health has allowed me to open up in so many unexpected ways. A lot of these vulnerabilities transformed to other areas of my life as well, like with my family and friends.
2.

SENDING EMAILS
I never thought in a million years I would be sending out emails day after day.
The thought of even emailing teachers back in school was enough to give me sweaty palms and a racing heartbeat. It always felt like there was no turning back once I hit send.
What if there's spelling mistakes and grammar errors? What if I send it to the wrong person? Ahhhh! No way!
It took me about a year and a half to even start building an email list (which was a big mistake) and then I only emailed once a month. Yikes.
Now with ConvertKit, I'm sending out Mental Health Mondays and Relationship Wednesdays each and every week. Plus, I use emails to interact with brands or other bloggers for collaborations. Without sending emails, Okay Now Breathe would probably vanish into oblivion.
3. COMMENTING ON BLOGS
For the life of me, I couldn't interact with other bloggers. I still sometimes have a hard time texting people I'm close to, so imagine the anxiety talking to complete strangers online would give me.
I would put on my brave face, type out a thoughtful comment, proofread it, and proofread it some more. Then I would chicken out and backspace the entire comment.
I thought I sounded like an idiot who was inexperienced in life. I couldn't bear to feel this imagined embarrassment.
But with exposing myself to actually sending these comments, the easier it got. And the more I realized I love sharing the blogger love. I love making other bloggers feel appreciated for their content.
4. SOCIAL MEDIA
Ever since I started using social media back in high school, I always felt like I was being judged. It was hard to get my personality across, and I always feared looking dumb.
And, honestly, it become one big comparison trap, because I didn't have many friends. I always secretly felt left out and even worse about myself.
But now I have an account on nearly every social media platform. And guys! I actually make little videos on Instagram stories. I actually put my face, my voice, and my story out there and actually enjoy it!
The more I do these exposures, the less anxiety I feel. Exposures (if done right) are truly an amazing thing.
---
Ever consider blogging to help your social anxiety?
I think it's pretty obvious that blogging has completely changed my life. If you're on the fence about creating a blog, here are some pretty damn amazing reasons to start one…
Some reasons to start a blog:
Express your thoughts and opinions
Help others
Connect with people like you
Have a creative outlet
Make a difference
Make money with your passion
If that sounds like something you're interested, I have a step-by-step tutorial on how to create a money-making mental health blog here: How to Create a Profitable Mental Health Blog on Bluehost.
---
More recommendations
1.

ONLINE THERAPY
Better Help is the largest online counseling platform worldwide. It makes professional counseling available anytime, anywhere, through a computer, tablet or smartphone.
2.

RESILIENT BIG EBOOK BUNDLE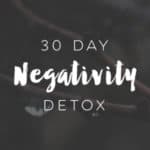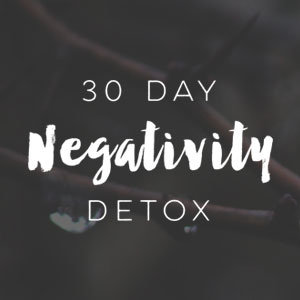 In the Resilient Big Bundle, you'll get 6 amazing personal development products, such as 30 Day Negativity Detox and Figure Out Your Life. All of these together would cost over $120 if you purchased them separately, but you'll get a big discount if you get the whole bundle.
3.

MENTAL HEALTH JOURNAL GUIDES
Rose Minded created three 52 week Mental Health Journal Guides. You can pick from anxiety, depression, and bipolar disorder. In the guides, you can find weekly gratitude, emotional intelligence, self-care prompts. Use the code meagan15 to get 15% off.
4.

SOCIAL ANXIETY TO SOCIAL SUCCESS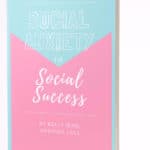 Social Anxiety to Social Success is an eBook Kel from Anxious Lass created. I've read countless ways to recover from social anxiety, and I still found new, important information in her book. The best part is it's written in a warm and relatable way.
5. BLESSING MANIFESTING DIGITAL PRODUCTS
Blessing Manifesting sells a bunch of digital products focusing on self-love and personal development. You can either buy them in a digital version or physical copy.
6.

DREAMS INTO REALITY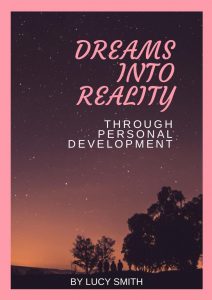 Dreams into Reality eBook covers different topics of personal development to improve your mindset and your life. It will help you overcome anxiety, limiting beliefs, fears, and become a much happier and more positive person.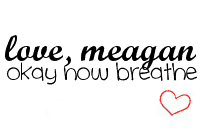 Facebook | Instagram | Twitter | Pinterest | Bloglovin' | YouTube