DISCLOSURE: I am not a mental health professional. If you need help finding a mental health care provider, call 1-800-662-HELP (4357) or visit Online Therapy to call, message, or video chat a certified therapist online. This post contains affiliate links. As an Amazon Associate, I earn from qualifying purchases. I may also receive compensation from Online Therapy or other sources if you purchase products or services through the links provided on this page. You can read my full disclaimer.
I've been struggling with social anxiety for as long as I can remember.
When I was in school, I was known as the shy, quiet girl in my class.
For a lot of people with social anxiety, the anxiety goes away when they're safe behind their computer screen.
But nope. Not me.
When you're struggling with anxiety, it might be helpful to talk to an online therapist. I always recommend Online Therapy, because it's a complete online counseling toolkit, and you can get incredible therapy for an affordable monthly cost.
But with the help of blogging, Social Anxiety to Social Success, and gradual exposures, my social anxiety has lessened in quite a few areas of my life.
Keep reading for 4 ways blogging has improved my social anxiety.
4 Ways Blogging Has Improved My Social Anxiety
1. PUT MYSELF OUT THERE
First things first. Who would've thunk it that the nervous, quiet girl would be this outspoken about her mental health?
So much of my life was spent fading into the background, avoiding conversations, and having no eye contact whatsoever. I was the exact definition of a wallflower.
Now I put myself out there daily, and people get to see the real me.
Being vulnerable with my mental health has allowed me to open up in so many unexpected ways. A lot of these vulnerabilities transformed to other areas of my life as well, like with my family and friends.
2.

SENDING EMAILS
I never thought in a million years I would be sending out emails day after day.
The thought of even emailing teachers back in school was enough to give me sweaty palms and a racing heartbeat. It always felt like there was no turning back once I hit send.
What if there's spelling mistakes and grammar errors? What if I send it to the wrong person? Ahhhh! No way!
It took me about a year and a half to even start building an email list (which was a big mistake) and then I only emailed once a month. Yikes.
Now with ConvertKit, I'm sending out Mental Health Mondays each and every week. Plus, I use emails to interact with brands or other bloggers for collaborations. Without sending emails, Okay Now Breathe would probably vanish into oblivion.
3. COMMENTING ON BLOGS
For the life of me, I couldn't interact with other bloggers. I still sometimes have a hard time texting people I'm close to, so imagine the anxiety talking to complete strangers online would give me.
I would put on my brave face, type out a thoughtful comment, proofread it, and proofread it some more. Then I would chicken out and backspace the entire comment.
I thought I sounded like an idiot who was inexperienced in life. I couldn't bear to feel this imagined embarrassment.
But with exposing myself to actually sending these comments, the easier it got. And the more I realized I love sharing the blogger love. I love making other bloggers feel appreciated for their content.
4. SOCIAL MEDIA
Ever since I started using social media back in high school, I always felt like I was being judged. It was hard to get my personality across, and I always feared looking dumb.
And, honestly, it become one big comparison trap, because I didn't have many friends. I always secretly felt left out and even worse about myself.
But now I have an account on nearly every social media platform. And guys! I actually make little videos on Instagram stories. I actually put my face, my voice, and my story out there and actually enjoy it!
The more I do these exposures, the less anxiety I feel. Exposures (if done right) are truly an amazing thing.
---
Did you know that there is online therapy?
Online Therapy is a complete online therapy toolbox.
Your therapy toolbox includes:
Live video, voice, or text chat session with your therapist
8 easy-to-follow sections, including 25 worksheets
Activity plan, journal, and tests
Yoga and meditation videos
What I love about Online Therapy is that there are several life-changing options and therapists available, and you don't even have to leave the comfort of your home.
This means you never need to worry before getting help.
Get 20% off your first month with my exclusive link.
---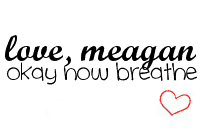 Facebook | Instagram | YouTube | Twitter | Pinterest